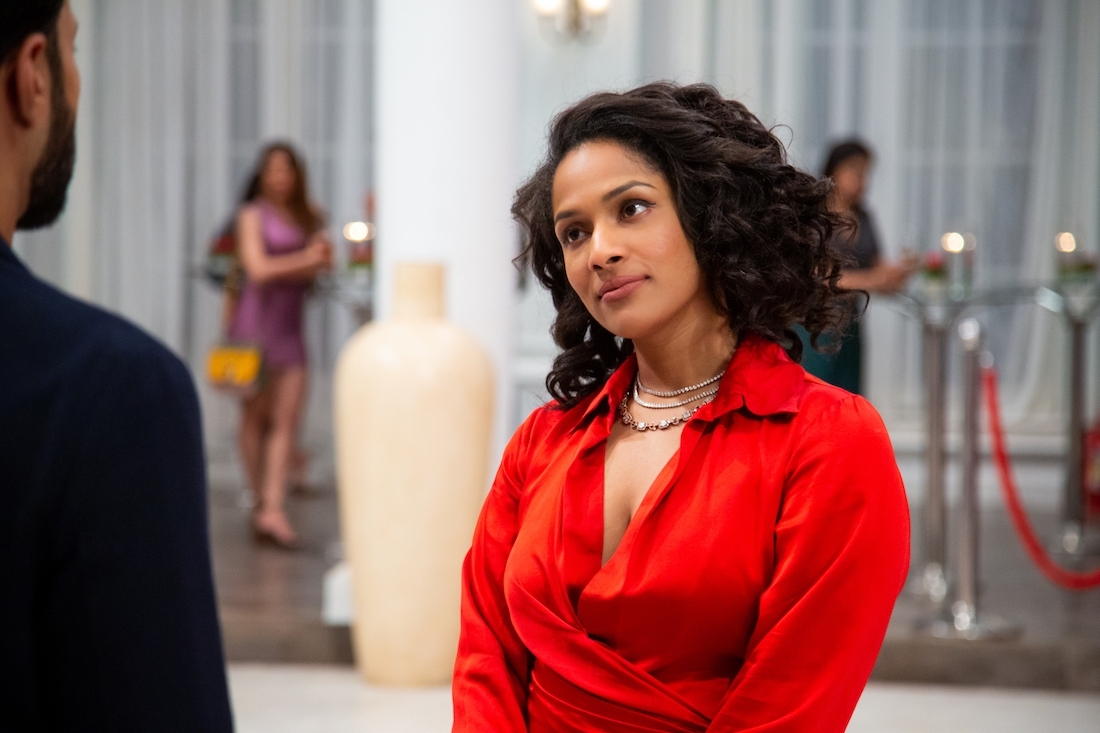 Masaba Masaba, starring the mother-daughter duo of Neena Gupta and Masaba Gupta, is releasing this Friday on Netflix. Marking the young fashion designer's acting debut, the scripted series is based on real moments from Masaba's life. The show follows her unique background, the diverse worlds she straddles across fashion and family, and her foray back into the dating world after her marriage goes awry. An inspirational, joyous celebration of her life, this fun series will be packed with tongue-in-cheek humour. Written and directed by Sonam Nair and produced by Ashvini Yardi's Viniyard Films, the series also stars Neil Bhoopalam, with a bunch of other talented actors who play borrowed characters from Masaba's life, but are fictionalised to a great extent.
We spoke to her to know more about her journey with the show. Excerpts follow
It is not easy to bare yourself out to the world considering the toxic times we are living in where everyone has an opinion about everything. How did you weigh as to what bits to talk about in the show against the ones that you chose not to? How involved were you in the scriptwriting process?
I think it's fairly easy to bare yourself if you control the narrative. Till today what happens is, when a biopic is made and when it comes out, there's always somebody who raises an objection about something or the other. Especially the person involved, because something is shown in a different light. I think in my case there was so much detail that went into the script, with each dialogue, with each scene, that there was no room for 'oh I shouldn't have said this' or 'I shouldn't have portrayed this part of me' or 'shared this part of mine'. I think from the very beginning I was very clear that there are certain aspects of my life which will be private, and then there are certain aspects that I want to talk about. This really helped because at the end of the day, I was narrating my own story.
What do your friends think about the show since a few characters are inspired by them?
Nobody has seen it actually. None of my friends have seen it. In fact, just mom and I have seen it, that too because we were dubbing, and other stuff. And I actually like it that way because I want it to be a surprise. Nobody actually knows anything about what we shot, nobody knows what my day to day experience on set was. I just kept it to myself because I felt it'll be a nice surprise. I know that people are expecting a reality show so it'll be nice to give them something that's the exact opposite.
What do you want the audience to take away from it?
People who have these seemingly flamboyant lives, people who have this larger-than-life persona, at the end of the day, they wake up and go to bed feeling exactly the same way that you do — that's one. Our inner voice is exactly the same as anybody else's inner voice. The second is that, you can make a show about women having fun on screen, having a good time and living their life. It doesn't have to be taken seriously. It can be a really fun show and you can still take a message back home from it. And the last thing would be, you can connect with the real me or the reel me, that's up to you. Whichever one you identify with. I think it's got a lot of room for the audience to say what they feel about it, so I'll leave it to them.
It's also something that hasn't been done with the message that, 'oh this is the life of Masaba,' the designer who has achieved too much. It's about Masaba, the person who happens to be this designer, and who happens to have enough bad things about her and enough good things about her.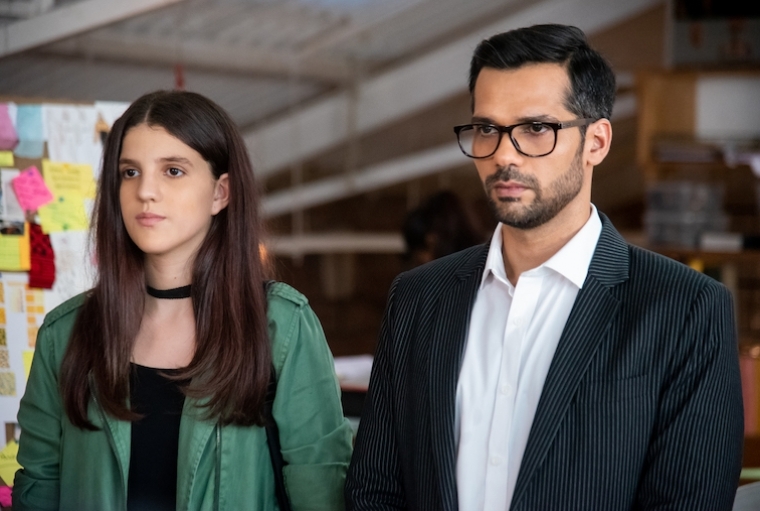 The child-actor who plays the little Masaba early on in the show is just adorable. How did you find her? What were you looking for in the mini you?
She's so me! I remember that they'd said that we've auditioned kids, and I suggested that instead of doing these tortuous auditions, why don't you just put it on Instagram. I put it on my Instagram, that we're looking for a mini me and I put the casting director's email-id on there. The next day, or two days later, we got this entry from a girl called Amariah, she's half Nigerian and half south Indian, I think. Her father is Nigerian and her mother lives in Bangalore. And I thought that was perfect, because she was actually an Indian-Caribbean girl! It was quite nice. The first day I met her, she just came running at me and hugged me. And I was like, oh my god!
First acting project. I'm sure it required some gruelling preparation. Can you tell me about it?
The one thing I was very clear about in my head was that, I will not look up to anybody, including my mother, for inspiration or go to anybody for advice — because I knew that advice is a funny thing sometimes. Sometimes you just have to go into things on your own, and you have to experience them for what they are. Somebody told me, 'oh my god I hope you fit with your mum, and align with her,' and I said, no not at all. Because she will start doing things for me and then I will do them exactly like she does. So there's no authenticity left in the way I act. We didn't do a reading together until we were with the director. So yes, that's one.
The second was that Ashwini, the producer, suggested that I go to an acting coach but I wasn't too sure since I wasn't playing a character but myself. But she thought it'll be an ice-breaker for me and it truly turned out to be the most incredible experience of my life. For 8-10 days, all we did was meditate. He would give me strange exercises, like I had to play a shunkh for 6 days straight, and I'm asthmatic so I couldn't do it. At the end of each exercise, he would connect back and tell me why he was making me do these exercises. Sometimes he would say something really nasty to me which made me feel really bad. And then he would say something funny to make me laugh, to make me understand that when I'll be on set, I'll have to cry and then immediately I might have to laugh. I don't think I've come across a bigger genius in my life because he did not for once tell me to act or to read the script, or ask me to play a character. It was just breaking me open. That was required because I am a shy person, and I would have been shy in front of the camera. So I think this experience really let me just have fun with it and relax.
Now, would you choose the stage or the studio?
I will choose both. I will choose the stage, and the studio. I will choose music someday. I've realised one thing in this lockdown that human beings relate their success to how well they do one thing their whole life, even if they don't enjoy it. I think the measure of success to me is the freedom to do whatever I want to do at any given point of time. So I think this came my way, tomorrow maybe something else will come my way. Maybe I won't get any work in films tomorrow, and I will quietly go back to my studio and design. I just know that I want to live every day and enjoy it, that's it.
Is there anything else lined up for you?
I do have two new collections coming up actually. So yeah, everything stays the same. House of Masaba stays the same, that'll continue. Whenever some other role comes, if I like it I'll take it.

Text Hansika Lohani Mehtani