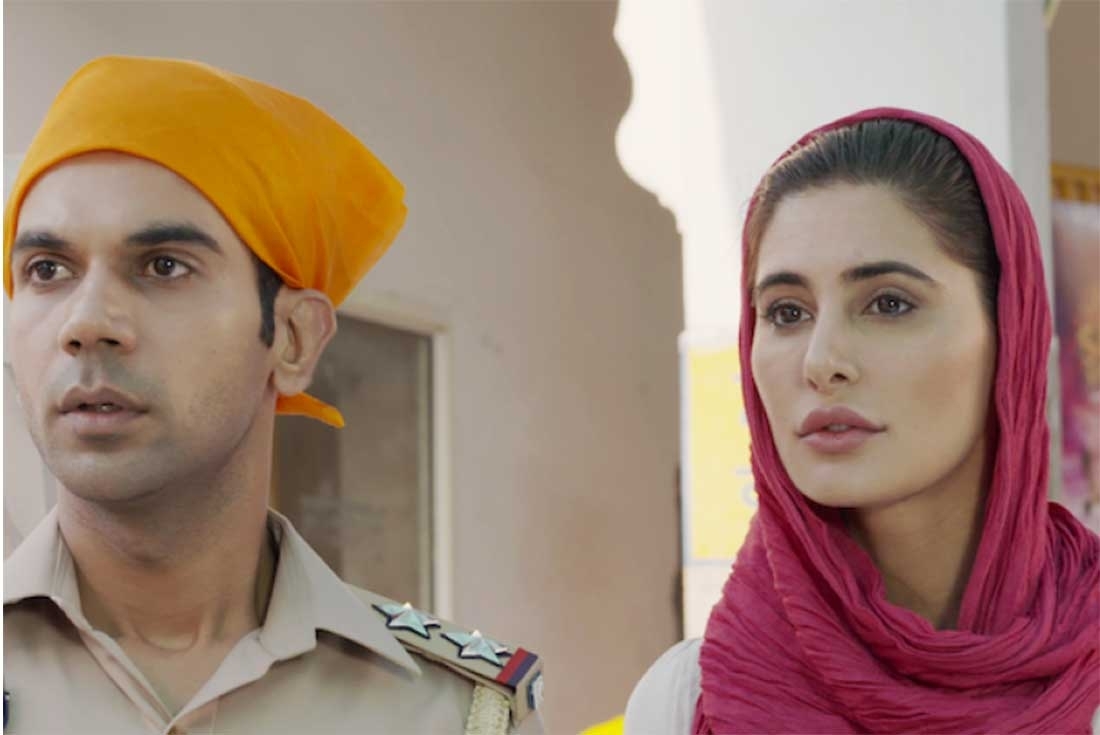 Namrata Singh Gujral

Five Weddings

Namrata Singh Gujral hit rock bottom too, not once but twice in her life. An actor, filmmaker and motivational speaker, who battled rarest forms of cancer only to come out stronger. She is presenting her debut feature this month called Five Weddings. Starring Rajkummar Rao and Nargis Fakhri in the leads, the film that was in development for over ten years is coming to a theatre near you after a successful festive run. Like the title suggests the film talks about weddings in India but also opens a dialogue on culture clashes and transgender tangles. Something Namrata feels very strongly about. 'I attribute my medical journeys to the dramatic shift in my life. It has led me to focus solely on entertainment projects that carry strong humanitarian angles. I could not act because I faced several health issues in the process of battling cancer but later I found myself in filmmaking,' she tells me. Excerpts from the interview follow.

Twenty years of working in films along with battling rare forms of cancer. How would you summarize your journey so far?
It has been a really long journey...I started as an actor, worked on several network shows at a time where there weren't very many south-Asian actors working in the Hollywood industry. I was very fortunate to get some fantastic roles. And when things started to turn around after we saw films like Bend it like Beckham and even Slumdog Millionaire; things started to change for the South-Asian actors living abroad. They started to look at us for characters aside from the 'Appus' to the terrorist type roles. But unfortunately that was also the time I got diagnosed with breast cancer. And a few years later, after battling it when I decided to come back to acting, I got diagnosed with blood cancer. At that time, I had to make a decision; either to continue acting which requires you to look a certain way or continue my life and give in to my creative fulfillment on other levels because ultimately in life you can't bank on other people to make you happy. So I decided get behind the camera and make films. It was like tasting blood. I say this because now even if I am offered a big role as an actor, I still won't do it coz I'm in love with making films at this point.
What inspired you to direct your own film after all these years?

After getting treated for breast cancer, which involved a lot of steroids, I gained a lot of weight. I went through some mental health issues at that time because I was very young and I had a very young daughter and it was hard for me at the time to cope with a cancer diagnosis. It was an extremely hard time. But after, I just decided to take the reins in my hand. I leaned on my holy book, as I am a very devout Sikh faith. With all of the anxiety, depression and weight gain that comes as a result of cancer, I decided to soldier forward and take it for what it was and make the most out of it. And not have it destroy my creative fulfillment but just direct it somewhere else through direction.
What inspired the story?
The story of my film has actually been in development for several years but got held up because of my medical journeys. But essentially, it was actually developed with me as the lead actress in it. Rajkummar's role was actually called Rahul in the first draft but the earlier actor wasn't too keen on the name so we changed it to a more Punjabi-oriented name, Harbhajan. But as luck would have it, we could not make that film for ten years. In the meantime, things moved on, we got older and were at different places in our lives. The seed of the inspiration was actually sown by Dev Anand who used to come often to the states and always wanted to make a movie with me. He wanted to make a remake of Hare Rama Hare Krishna. But I suggested a more contemporary take on the film. That was how the idea was born. Nargi's character who is a journalist who goes to India...her character to an extent is inspired by Zeenat Aman's character in the original film.
Rajkummar Rao and Nargis make an unlikely pair. What thought went into the casting process?
I have been asked this question several times but to me they don't come across as an unlikely pair. To me, if an actor fits the role then they make a good pair onscreen. Their chemistry is amazing in the film. They have rock solid, organic alchemy which is so amiable and so charming, and that is something I get from everyone who watches the film. So what is now seen as an unlikely pair in the future will definitely be seen as a very likely pair because they are just that good together.
The trailer hints about the film talking about the transgender community too—their troubles and tribulations. It is a sensitive subject. What were some of the challenges you faced?
I was sure in my head since the time I started writing the script that I wanted to show the transgender community as they are such an integral part of the weddings in India. I have always been very committed to social causes. And I also think you can work in the entertainment industry and still make a difference in the world. I did a lot of research on it and cast an actual hijra in my film. There was a lot of hue and cry in Hollywood recently when Scarlett Johansson was cast to play a transgender in the film. The transgender acting community revolted against it saying if we can't play them, the actors can't play us. There is a dearth of work for them that they wanted to highlight through this. So for my film, I actually auditioned many transgender actors for the roles because I wanted it be to true to what their lives are. They did a swell job.
What would you like the viewers to take away from this film?

I think one of the biggest challenges of a filmmaker is not to pigeonhole into one particular genre. Life is not a genre; it is crazy, fun, funny and heart rending at times. So my film embraces all of the above. It is not a genre driven movie. I'm not sure you can put this movie into a box. What I like for people to take away from this movie is that you can have all the fun in life you want, there will be times when things won't work out the way you want them to but that's okay because ultimately things do work out. I think another take away from the film is that we stay true to who we are, to our roots; we stay real and embrace who we are and others as well. We don't have to accept who we are but we can respect of what they are.

Lastly, what are you working on currently?
I am currently filming another documentary on cancer called Finding Match. It's actually about tracing, the south Asian genetic journey from Africa through the Middle East into Pakistan and India. And ultimately how our genetics mutated and changed to make us who we are as South Asians. The documentary aims at identifying the challenges in the medical community for South Asians, particularly the cancer community to see what makes us unique and what brings us finding the matches that are right for us. I'm very excited about this! We are shooting with Priya Dutt, experts that work with Barack Obama among other really great people. The other film I am working on is a science fiction/drama. It's called Still. It is based on the idea that if life comes to an end, what will save you? Is it science or is prayer.

Text Hansika Lohani Mehtani
Filmmaker, Namrata Singh Gujral