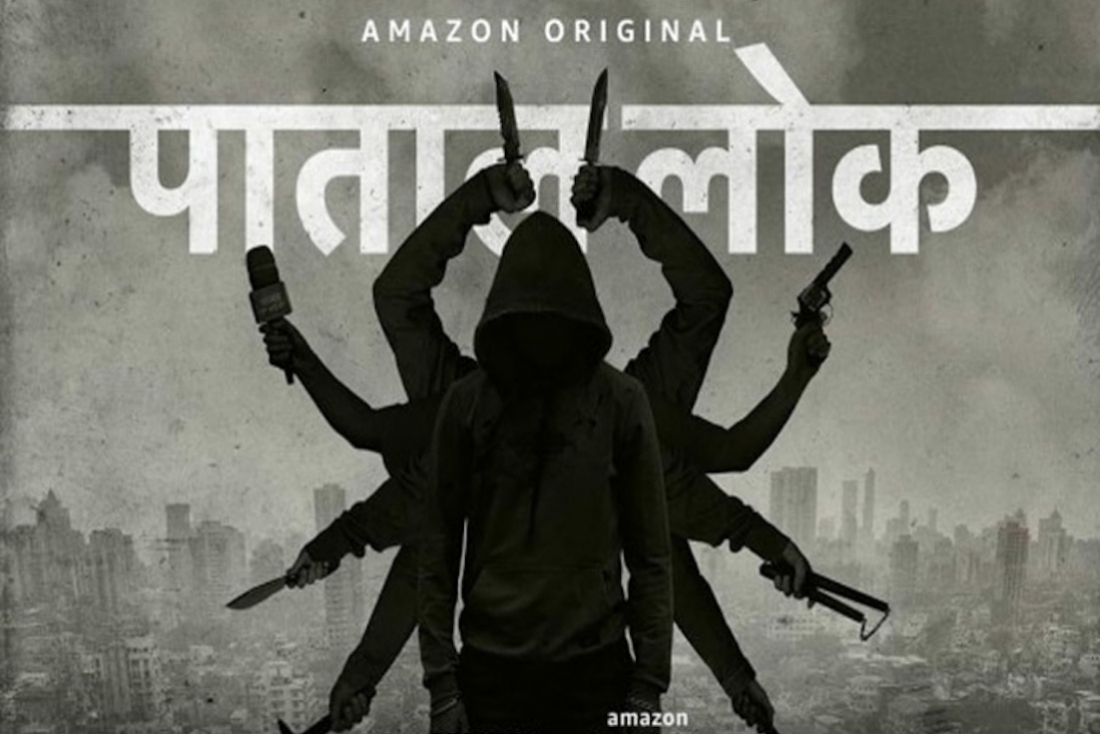 Platform Reviews: Paatal Lok
Paatal Lok is not just a gripping narrative exploring the tension between the have and the have nots of Indian society, rather, it's a plethora of emotions that render you uncomfortable by the end of its nine episodes. The denouement doesn't leave us with resolutions, it leaves us with the brutal ambiguity that plagues our reality. While reality of class, religion, caste and gender that exists under the garb of our 'unity in diversity' narrative is brought to light, the tale refuses to comment morally or otherwise on the situation.
This series is also unique in its casting -- it brings together actors you were probably vaguely familiar with, and by the end of it you can't help but know all of their names due to their nuanced performances. The crime thriller opens without a whodunit mystery and introduces us to the 'bad guys' who are responsible for planning the murder of a reputed journalist, Sanjeev Mehra played by the talented Neeraj Kabi. The investigating officer, a middle class man, Hathi Ram Chaudhary, merely has to follow orders and prove the involvement of the four accused with the murder plot. Jaideep Ahlawat plays Hathi Ram with such earnesty that his journey deeply engages you.
You can almost taste his frustrations and his constant need to prove his worth, personally and professionally. Each of the characters can easily be seen as representing the mythic world described by Hathi Ram to his subordinate. Sanjeev more or less occupies the elite, upper middle class world or the swarg lok (heaven), he simply hobnobs his way through the nexus of power relations and finds a position that favours him the most. Hathi Ram of the dharti lok (earth), simply tries to survive life between the other two zones. Finally, there are the four accused and Hathoda Tyagi of the paatal lok (hell), the lowest rung, whose stories make the show worth watching.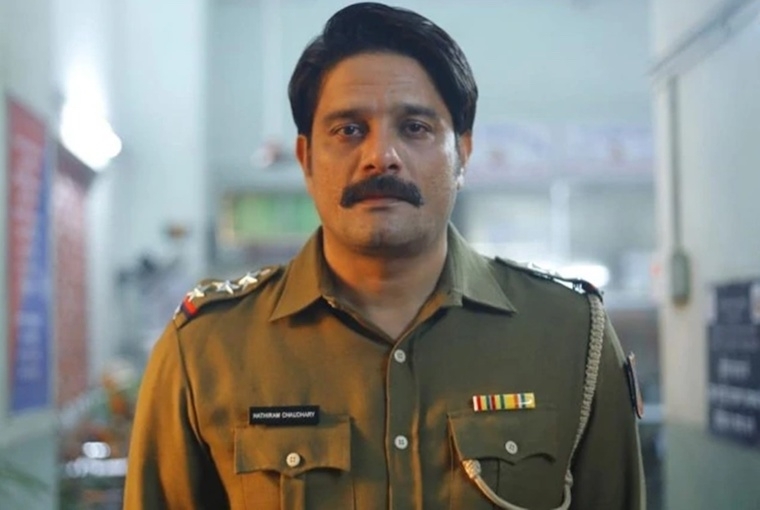 A still; Jaideep Ahlawat as Hathi Ram Chaudhary
What follows is a fairly direct attempt to lay bare the very fabric of who we are. We come face to face with class, caste, religious and gender inequalities. Kabir M, one of the accused, roams around with a fake circumcision operation certificate and refuses to share what the M actually stands for. A glimpse into his past reveals mob violence and his brother being brutally stabbed for his religion. His fear is palpable and reflects on modern day India, where minorities are constantly targeted. Another accused, Tope Singh, a dalit, is a victim of his caste and constant humiliation, which ultimately results in turning him into a criminal who murders the Jat men in Punjab before fleeing. Cheeni, a trans woman, is forced into police custody with men. The system refuses to acknowledge Cheeni's very existence. At times, the show does feel slightly crowded and rushed, almost as if the makers tried to pack in all of the subaltern figures together. There's also this excessive brutality and gore attached to the 'backward' people, a common trope, which isn't incorrect depiction, but feels stereotypical due to the multiple subplots at play. Truthfully, not all narratives managed to hold my undivided attention throughout.
A still; Neeraj Kabi as Sanjeev Mehra
The treatment of female characters does leave space for much more necessary engagement. The lack of a proper conversation post the slap gate between Hathi Ram and his wife, leaves the situation incomplete. Renu is shown to be fairly domestic yet a vocal woman, who knows when to stand up for her son. Her vocal jibes constantly put the father in his place. Hence, the fact that she doesn't initiate conversation post Hathi Ram's display of toxic masculinity and her reactionary slap feels inauthentic. What disturbed me as a viewer in this battle of the have and the have nots was finding out midway that it is loosely based Tarun Tejpal's novel. While he is accused of sexual assault with an ongoing battle in court and there is a larger debate at play of separating the art and the artist which doesn't have any clear answers, it did make me uncomfortable casually consuming content that came from a possible predator. The irony of it all did strike hard.
The end although is rather interesting. During an ongoing face off between the dharti lok and paatal lok, nothing really changes as the swarg lok, almost a voyeur like figure, takes its moral high ground and ruthlessly shapes the narrative for the paatal lok as per its convenience, a fact that Sanjeev is clearly aware of by the end. The tragedy is, the voyeur could very well be us, as we sit behind our computer screens and continue to escape the reality around us.
Text
Unnati Saini