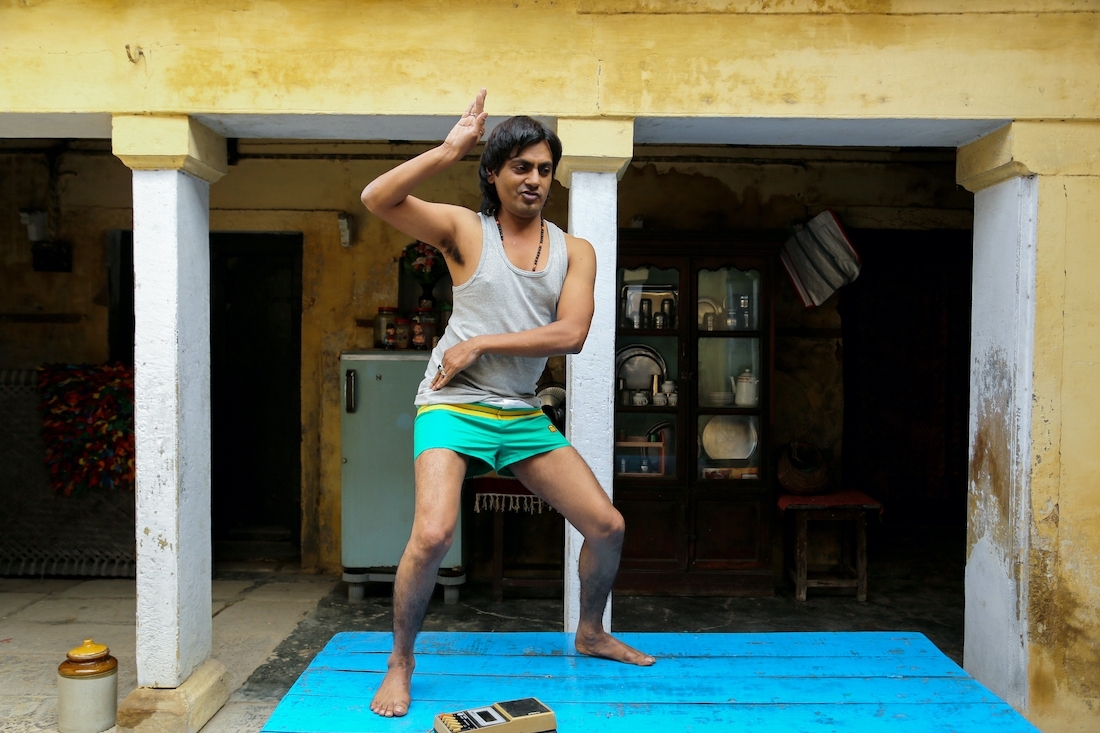 Pushpendra Misra
Ghoomketu
Growing up, Pushpendra Misra had enough reasons to gravitate towards becoming an artist. First was the city he was born and brought up in — Lucknow, a city that revels in culture, literature, poetry and theatre. Second was his oldest brother, Amarendra Misra, who noticed Pushpendra's love for art early on and therefore pushed him to express himself creatively. 'He would take me to art competitions and honed my talent quite a bit. Some of his friends were artists and poets, and it was very exciting to see how they looked at reality,' he tells me. Third was his mother, who was a master of Hindi and mythology, while his father was a lawyer and a natural storyteller.
Today, he is the founder of Flying Saucer Pictures, after having spent a decade in advertising and winning several awards in the field. He was one of the people responsible for the quirky Orbit White campaign. Now, he is relieved to finally share the joy of the release of his debut feature film, Ghoomketu. A film that has been around for five years, is finally available on Zee5. In conversation with Pushpendra.
A decade in advertising, a feature film and two web-series later, how would you summarize your journey?
One starts by breaking the form. In the beginning I wanted to break the pattern and make advertising films as lateral and left of center as the rest of the world. Good enough wasn't good enough. I had to fight my way through and get the trickiest form approved. I am more accommodating now. I have matured; I understand clients more, their marketing needs more and I understand the audiences more. I have started writing again. As a writer you write in an ideal space but while shooting you may not have all the resources. In that case I don't let the writer bind me and I think freely. Stuff of unforeseen brilliance can happen if we are open. Between the writer and the director I have evolved an approach that keeps them both happy. I prepare myself with storyboards and mock films and then I drop it all from my mind on the day of the shoot. Does this answer your question in some way?
Can you take me back in time and tell me where the impetuous whim to direct a cinematic feature arose from?
I wanted to direct a comedy that is new and experimental; to build new narratives around Bollywood. While understanding how deeply etched the themes of popular bollywood films are in any writer's head I wanted to celebrate these formulas by being able to laugh with them. A black and white drama, the done to death dilwaale train scene, a new addition of sci fi and 80s x-rated horror films. The scenes though were rewritten with inventiveness. The structure of the film was no structure. The formless narrative followed the meandering mind of the writer protagonist. As nothing comes off his plots, nothing becomes of his life too. There were a lot of stories within stories and a celebration of local characters from UP and their idiosyncrasies. I have seen these characters while growing up. So while Ghoomketu is not autobiographical in any way but it's such a close study of characters set in their mileu that they have become me.
You have a solid cast that backs the film, can you tell me a little about your casting process?
A lot of the characters in the film I was very sure of while writing; specially Nawazuddin Siddiqi as Ghoomketu, Ila Arun as Santo Bua, Raghuveer Yadav as Dadda and Bijender Kala as Editor Joshi. But writing actors in various parts is easy, getting them to say yes is not. Having Phantom as a PH and Mukesh Chabra as the casting director helped tremendously. I had already spoken to Nawaaz bhai before approaching the studios and he had given me a nod. Ghoomketu has a large and never ending ensemble cast and Mukesh did a great job in locking the cast and finding talented actors across UP. They sent assistants for months of video tests from Lucknow and Benaras while casting a lot of unseen faces from Mumbai. He even cast me as a rural wedding agent and my driver as a paani puri waala. Phantom also got us some big stars to feature in the film.
Are there concerns as the film didn't make it to the theatres but is now streaming on an OTT platform?
OTT is a better platform than theatre for so many films. The mid-sized films with a slightly non mainstream theme would thrive on an OTT platform that needs variety in it's slate. For me it's an international release on Zee5 Premium and they have a huge family audience across the globe. Audiences in any part of the world can see the film at 3 in the morning.
How has the pandemic affected you personally?
I anyways live like a yogi now, I don't go out at all. Someone recently called me - a doomsday prep-er. My life is the same, only I am writing more and I have to take care of my 4 office cats at home. Which is so much joy throughout the day. I have learnt cooking and I love cleaning.
What do you think will be the new normal for the creative industry once all this is over?
A lot of unnecessary air travel would reduce. Jamming on video calls would become routine. Shoots would have smaller crews. I think we would respect our environment more. Hopefully people would start thinking about their carbon footprint.
Can you give me a blurb on the film in your own words?
Editor Joshi – Ek philmi column likho hamare akhbaar ke liye aur uska title hoga – 'sitaron ke beech me se ghoom ke nikla – ghoomketu'. Ghoomketu – Nahi, Column ka title hona chahiye , 'Toota hua philmi taara – Ghoomketu' dot dot dot!
Are you working on something else right now? Can you tell me briefly about the projects you would like to talk about?
Apart from advertising we are very excited with the web series format. We have a crime drama starting after the lockdown gets lifted.
Lastly, who should watch Ghoomketu?
Everyone. It's on Zee5 Premium. They have done excellent promotion and packaging of the film. I am confident that Ghoomketu has an appeal for both classes and masses. It's not a formula film and it's definitely not a leave-your-brains-at-home comedy besides you would watch it at home.

Text Hansika Lohani Mehtani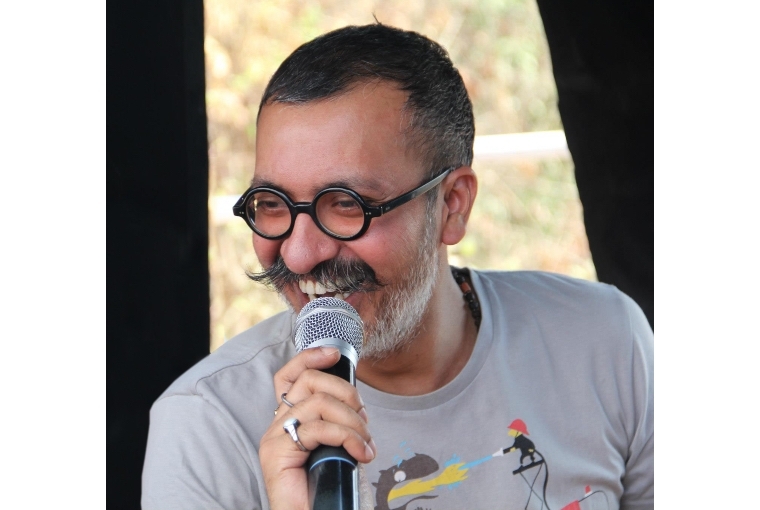 Filmmaker, Pushpendra Misra