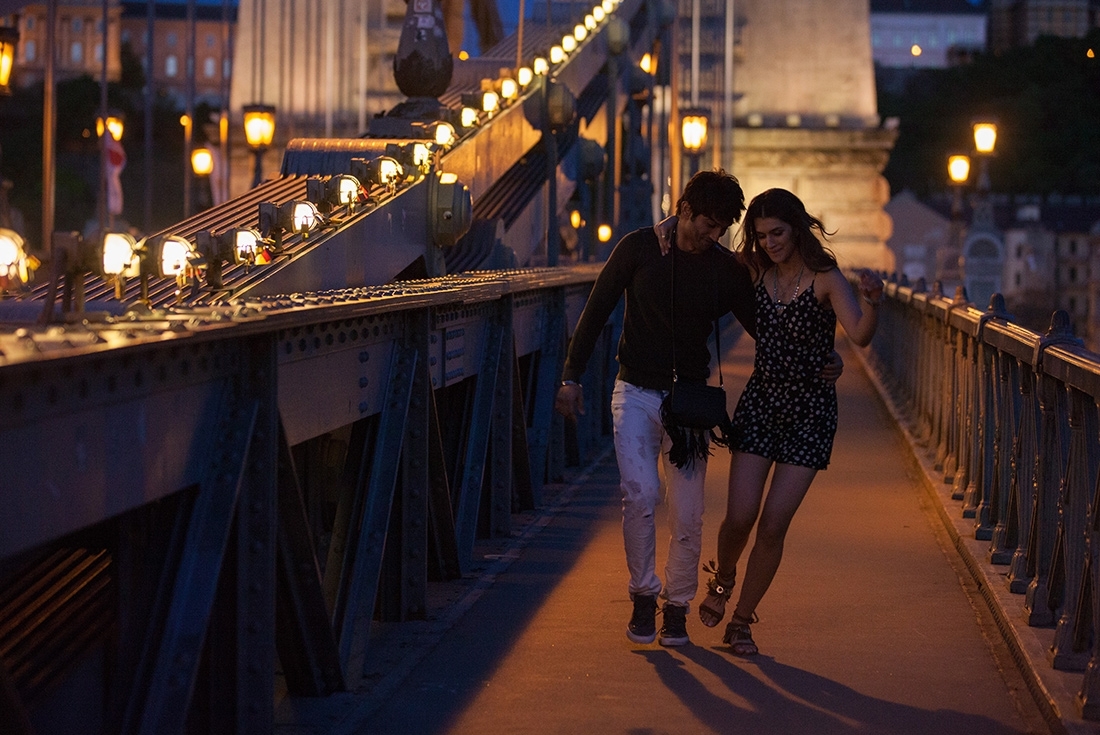 Back in 2004, Dinesh Vijan a.k.a. Dino was all of 23 when he found himself on the sets of Being Cyrus with no experience in film production. Thirteen years on, thick with his creative partner, Homi Adajania, he has established himself well in the profession, and and this week his directorial debut film, hits the silver screens One half of Maddock Films, Homi being the other, Dino, now 35, is nostalgic as he speaks of his successful journey in the industry.
Raabta is a story of reincarnation based in contemporary times. The word itself means an unexplainable connect that a person feels for something, and Dino felt likewise for this story ever since its inception; a story of unrequited versus eternal love in these uncertain times.

From producing films for over 13 years to directing one now, what inspired you to put on the director's hat?
I never really intended to direct myself. But the story of Raabta had been brewing for a long while. When I wrote it out, I thought Homi should direct it, but he, instead, told me that I must do it. He felt that the story was so deeply rooted in me that there would be no one who had the same familiarity or would do justice to it. To tell you the truth, I would've probably gone crazy if I hadn't made it, and I finally got the story out of my system.

You usually spend a year on a script as creative producer. How much time was invested in Raabta?
The story had been brewing for a long time, but since we started the writing process it probably took a little over a year, and I was working on other projects simultaneously.

Could you tell me a little about the casting process? I believe that you wanted to cast Alia initially for Kriti Sanon's role.
Alia was on the project initially, but she found it difficult to relate to the concept of reincarnation and was honest enough to tell me rather than committing to something she was hesitant about. So the casting process started all over again. It threw me off at first, but in hindsight, it was the right decision and worked out for the best. That's when Kriti came in and was blown away by the idea. I realised that there is nothing better than an actor who is hungry for the content. Kriti's commitment was unwavering and I was willing to go the extra mile with her and make it work.

Take me behind a key aspect of your creative process.
Emotion! For me, emotion dominates over everything. I don't care if a shot is technically wrong, or even if the aesthetic is slightly undermined as long as I get the correct emotion out of every scene. I am certain of the emotional graph of every scene and committed to this in my mind. I'm happy to listen to several ideas for a scene, but instinctively I rely on making sure the emotional connect that initially worked for me isn't compromised.
How challenging was it to make this film?
On day one of the shoot, when we broke for lunch, it suddenly dawned on me that I hadn't ever done this before. I had the predictable anxiousness of a first-time director, but I didn't have any self-doubt. I decided to go with my gut. I promise you, I'm not saying this in an arrogant way but I missed myself as the producer. I had a lot of creative support that helped, but what was challenging was trying to shed the producer's hat while directing. It's difficult when you know what can go wrong production-wise, and you are trying to stay out of that so it doesn't interfere with one's creativity. I tend to spoil my directors [on their own admission I swear!], but bizarrely I felt a sense of guilt if I did that with myself. Saying this, I must admit that I did go overboard once in a while and then had to rein myself in.

You have always closely worked with musicians for all the films you have produced in the past. What was the musical route you took this time?
Musically, I am very happy with the album of Raabta. It's a similar approach that I used for Cocktail [2013], where I'd collaborated with Pritam on all the songs and we'd experimented with new sounds and a variety of arrangements. The additional excitement for me is that Sachin-Jigar, who I'd collaborated with on Badlapur, have composed the background score. Once again we've gone with the emotional connect in the sound to enhance the narrative.

You once mentioned how you feel the producers are at fault if their film goes down, but isn't the crew responsible as a whole?
To clarify, what I meant was that the Producer is where the buck stops. I mean, the producer chooses the crew, director, actors, and if he or she experiences a screw up, then they need to resolve it to make the best possible film. And yet, since I'm not the producer this time around, if there's a f*#k up, you can blame the producers! Haha.

Can you sum up your journey as a producer over the years?
I feel I have been lucky because I enjoy complete job satisfaction and what I do has helped me grow as a person beyond just the realm of filmmaking.

Lastly, can you share some of your works in progress?
I'm curating a lot of original content. Homi and I are planning to start a web series and a small-budget feature division at Maddock Films. I really believe that the internet is the future for a specific kind of content, and that soon people will only go to the cinema to experience a visual spectacle. After this, forget the hat, I need to start cracking my producer whip and roll out a couple of projects that I'll start by the end of the year.
Raabta hits the theatres on 9th June, 2017.


Text Hansika Lohani Mehtani