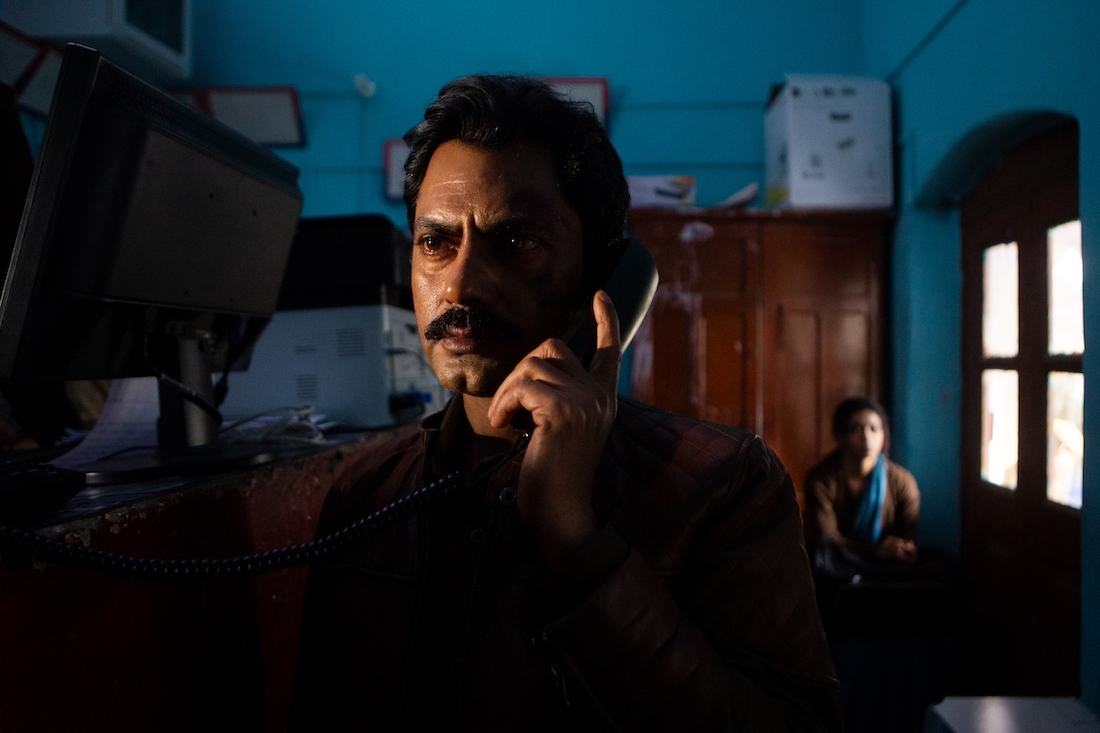 Nawazuddin Siddiqui is famous for his immense talent, eclectic taste in the roles he picks, and bringing the right amount of real to his characters. He undergoes gruelling preparation for every part he plays, and this is not just for the complex characters like Manto and Thackeray. Even for the big 'masala' films such as Kick and Bajrangi Bhaijaan, he worked his fingers to the bone. One wouldn't expect him to pick such roles, but Nawaz has always been an odd bird. One would also recognise how he plays a gangster after another gangster, and still gives a different look and feel to each one of them.
His new film, Raat Akeli Hai is a Netflix Original and is Honey Trehan's debut feature. Also starring in the film, along with other heavy-weight actors like Radhika Apte, Shivani Raghuvanshi, Tigmanshu Dhulia, et cetera, is Shweta Tripathi, who had last collaborated with Nawaz for a critically acclaimed film called Haramkhor. When I connected with him and Shweta Tripathi over Zoom, I knew the conversation was going to be nothing short of a masterclass. Excerpts follow.
What was it about the script that pushed both of you to take it up.
Nawaz: I wanted to work with Honey regardless of a good or a bad script. When he first narrated the script to me, he first gave me a blurb. I said yes, after just listening to that. This project had Honey plus a good script, so I had to say yes!
Shweta: If Nawaz's name is attached to any script, it's a blind yes for me. Seriously. Actors are very important. Whenever I choose a script, I see the actors who are a part of it because I feel that if I get excited by the names, then the audience will too. And that was exactly the case with Raat Akeli Hain, because Honey is a casting director, I knew for a fact that the cast is going to have some heavyweight names.
Secondly, the cinematographer of the film is Pankaj Kumar. He is very talented. I knew that if he is going to shoot the film, then the film is going to look stunning as well. So good actors and a great DOP — there wasn't any reason to say no to this film. Plus, I feel in the past I've been a mascot of sorts for debut directors —Haraamkhor, Masaan, Gone Kesh, Mehendi Circus, Cargo. The majority of the work that I've done has been with debut directors. So, why not?
Sir, I read one of your old interviews you said that, 'An actor should prepare so well for the character, to the point that he should know how much time he spends even in the bathroom.' Can you tell me a little about how you prepare for your characters.
Nawaz: See, I don't really have a set process that has worked or will work for all the characters that I have played. That is also because of directors. Often directors want you to come to the set with an empty slate. I'll give you an example. For Badlapur, Sriram Raghavan never did any preparation or workshops with us. Dialogues were improvised on the set. He used to ask us to rehearse the scene first and then work on the dialogues. He has a very eclectic approach. So, coming back to what I said, every director has a different approach, his/her style of preparation. Like we have learnt and studied method acting, which is a kind of exercise. An actor playing himself on screen is rather easy, but the challenge is in making the character look real.
If we talk about the roles you have done in the past, you've played some very complex characters like Manto and Thackeray. These are real life characters and there is a lot of information out there already about them. Is it more challenging to play fictional characters then?
Nawaz: Yes, of course. For Bala sahab's role I watched thousands of videos that were available online. His nuances, his patterns, his style, the way he moved his fingers, even his weight. Like some people walk by their hips but some walk by their waist, while there are a few who walk by their back. I had to study all that. His speech pattern too. All this is very important.
Aditya Srivastava, Shweta Tripathi, Shivani Raghuvanshi for Raat Akeli Hai
You're playing a cop in Raat Akeli Hai. In the past you've played so many gangster and cop roles. How do you make sure all of them don't look alike? How do you make sure every gangster, or a cop has a different look and feel?
Nawaz: I've never played a gangster thinking of him as just a gangster. When it comes to such roles I tell myself that this is a person who has had certain experiences in the past, which have led him to become what he is now, and people simply call him a gangster. Each individual is fighting a battle of right and wrong within them. Ganesh Gaitonde, protagonist of Sacred Games, believed that he was right but if people wanted to call him a gangster, that's your call. To me, he was just another person who had a few good qualities and a few shortcomings as well. Even Jatil in Raat Akeli Hai, is patriarchal in his thinking, but as the case progresses you see a change in him.
How did both of you approach your last film together, Haramkhor?
Nawaz: We didn't really have Haramkhor's script in hand actually. There was no script. We explored so many scenes together in such varied ways. So much so that when we began, no one would've imagined how it would turn out to be eventually.
Shweta: Absolutely correct. It's very important to catch the vibe of the scene. Even if one of the actor's catches it, it becomes easier for the co-actor too. That was a big learning experience for me. In fact ,there is a particular scene in Haramkhor where…
Nawaz: Oh yes. We're sitting in a shop, eating ice cream. We didn't know anything about the scene — how it will move, what will happen next…The director had told us the essence of the scene but that was it. I have never done such a scene in my entire career. A scene where you don't know the beginning or the end. However that is one of my best works I feel. I didn't know how Shweta is going to react or what is going to happen exactly, but it just came out beautifully. I was very impressed with Shweta's realism in that scene. To be honest, it intimidated me as an actor. I don't think anyone can write such scenes.
How was Honey the director different from Honey the casting director?
Nawaz: Honey has given some amazing actors to the industry. Some who never thought they will come to Mumbai and spend their lives just doing theatre. But he pushed them and worked hard to get the actor out of them. Back in the day, Casting Director wasn't even a profession. They all thought we didn't need them. Things are different now and Honey has made a name for himself. As a director too, he is very passionate about what he does. I have seen the passion, the drive in him when he was working on the script and the characters. He knew the characters inside out. Their every little detail. This was a great thing about him. He knew the beginning, the middle and the end of all the characters in the film, which was just fantastic.
S: Absolutely. Like Nawaaz bhai mentioned, him being a casting director helped a lot because he knows how to get the best performance. He was so good and particular about the performances that you wouldn't see even one bad performance in the film., and the credit goes to Honey.
Text Hansika Lohani Mehtani