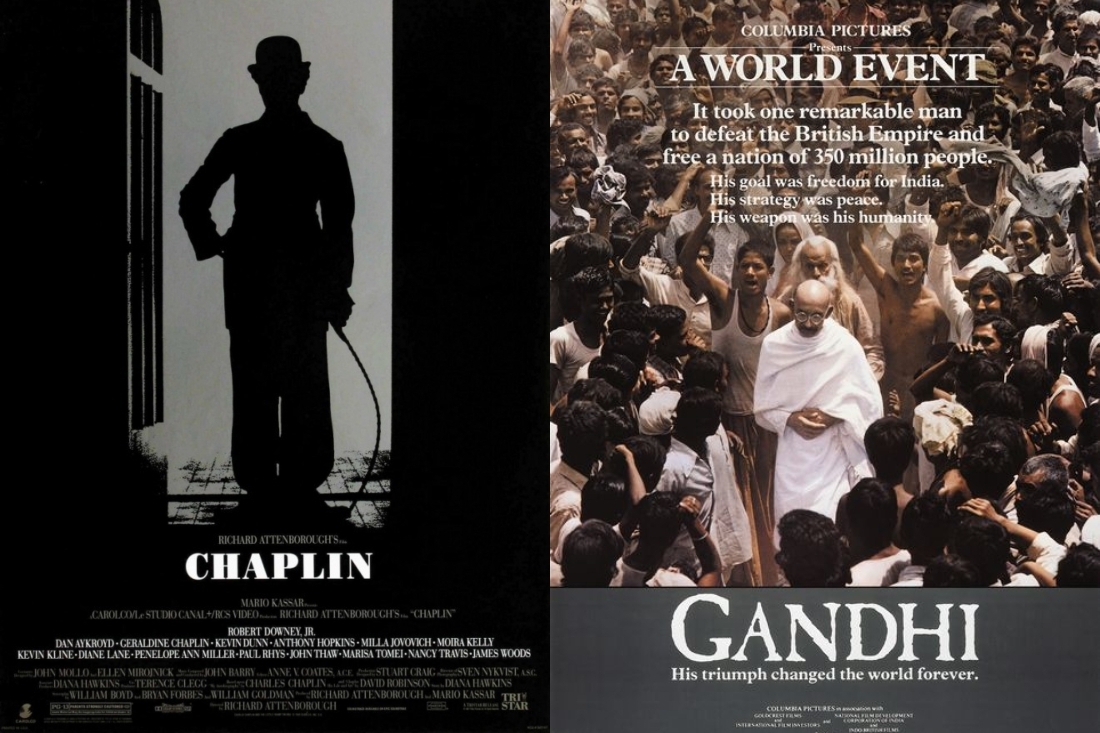 Overwhelmingly successful both as an actor and later as a director, Richard Attenborough was one of the most significant architects of the English film industry. After his brief tryst with the Royal Air Force during the second world war, his acting career materialised when he was chosen to be among the original cast of the Agatha Christie play The Mousetrap, which is also the world's longest-running stage production. He was swiftly recognised for his dynamic presence, and was roped in for a myriad of roles, from a sociopathic thug in Brighton Rock to an idiosyncratic circus owner in Doctor Dolittle.
As today marks 97 years since this British film legend was born, here are just a handful of his greatest cinematic opuses, both behind and in front of the lens, worth visiting and revisiting.
Brighton Rock (1947)
Graham Greene's novel about a cockney-accented, thuggish antihero called Pinkie, is a masterpiece of morality and manipulation. For the movie version, the lead actor had to be someone with an impassive face, that could turn cruel without batting an eyelid, and Richard perfectly fit the bill. And in an unlikely event where the author actually liked the movie-adaptation, Graham Greene is believed to have written a letter of appreciation to Richard Attenborough for his performance as the sociopathic gangster.
The Great Escape (1963)
An irresistibly likeable part in 1963's audience-pleasing Steve McQueen war film, The Great Escape cemented Attenborough as a go-to supporting actor. Playing the deadpan officer who concocted the marvellous master plan, along with stellar performances by Steve McQueen and Donald Pleasence, these men are escaping from a prisoner-of-war camp not only for liberty, but also to make things cumbersome for their captors. This movie looms large in the British public conscious, and obtrusively because it was also about getting one up on the Germans.
Gandhi (1981)
This movie was Richard's longtime passion project as a director, with a script that emphasised Gandhi's simple origin and philosophy, and viewed the Indian independence movement from a decidedly inglorious lens for the British. Attenborough, apparently, took twenty years to scrape together the production budget — he had to mortgage his house and briefly struggled to pay for gas. The gamble paid off, as the film grossed over hundred million dollars, and won eight Oscars, including Best Picture, Best Actor, and Best Director.
Chaplin (1992)
The director often prided himself on being an 'actor-manager', as he pursued the momentous film with smaller, performance-driven efforts. Despite Universal Pictures wanting to cast a much bigger name in the titular role, Richard Attenborough stood his ground and went to the extent of finding a new producer to be able to cast Robert Downey Jr. as his Chaplin. This biography comedy-drama also features Charlie Chaplin's own daughter, Geraldine Chaplin in the role of his mother, Hannah Chaplin.
Jurassic Park (1993)
While Richard Attenborough officially retired from acting in 1978, he made an exception for Steven Spielberg, claiming to be a huge fan. And it is perhaps this role of a mad scientist and a dinosaur enthusiast, which surpassed all of his others, in terms of carving his name in visual culture for generations to come. The semi-lunatic, semi-beloved role of John Hammond was a deceptively complex one, requiring him to balance a hint of madness with pompous joviality, recalling Santa Claus — whom he would also play, a year later in the 1994 reboot of Miracle on 34th Street.

Text Janani Venkateswaran