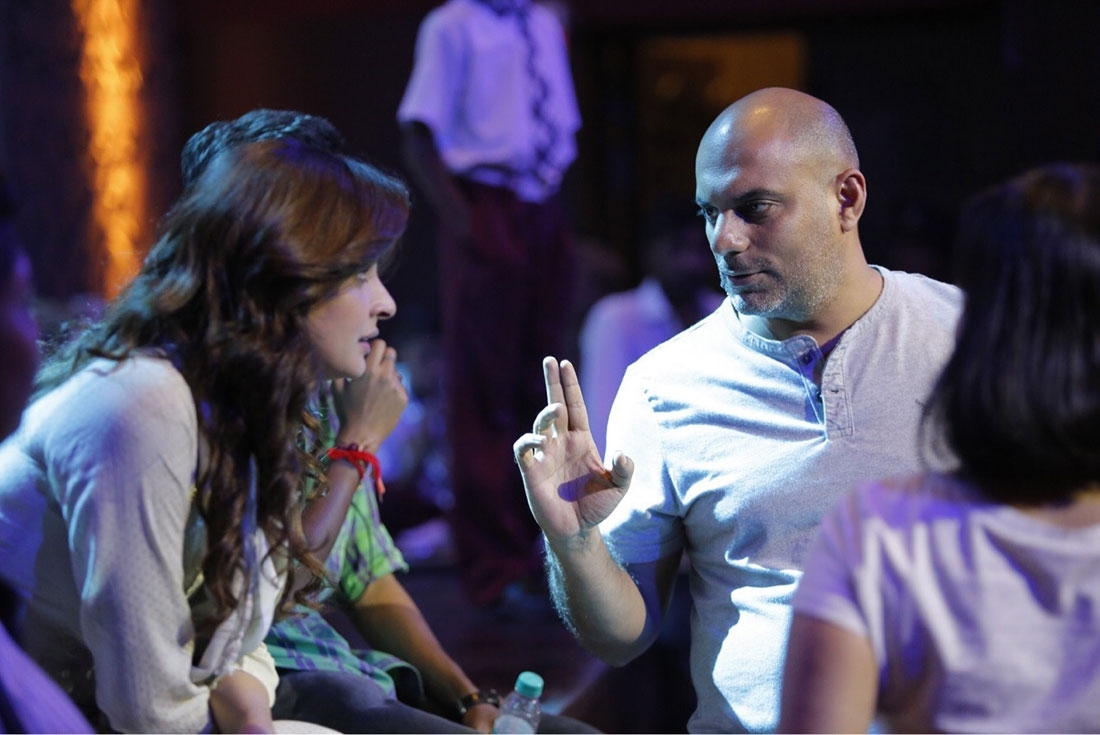 Saket Chaudhary
Hindi Medium
He set out to become an engineer, like any other from a middle class family. But soon enough, found his true calling and came to Mumbai to pursue a profession he was mildly interested in. Saket got recognized for his talent in his early days which gave him his big break, writing a feature film, Asoka. From writing for Movers and Shakers to directing an Irrfan Khan starrer, the outsider definitely has come a long way. We connect with him to know more about his journey and his new film, Hindi Medium.

How did filmmaking find its way into your life?
I've been writing stories and directing plays from the time I was in school. But, you never consider them to be career options, especially in suburban Delhi. I wanted to be an engineer because that's the only ambition you grow up with if you are from a middle class family. If you were bright, you either did a non-medical course or a medical course. But, I wasn't bright enough to get through IIT. I joined BSc. Physics, though my heart wasn't in it. That's when my parents suggested that I could do something with writing. I did Mass Communication and came here[Mumbai] to do something in advertising. Joined up as an Assistant Director in an advertisement production house and started getting some writing work along with that. Movers and Shakers was my first writing job. I was making enough to support myself so I decided to assist on one feature film and that was Phir Bhi Dil Hai Hindustani. I started helping in the writing aspect of the film which led to Santosh Sivan asking me to write Asoka. That's how I decided to lead a life in film making.
What was your inspiration behind taking up a project like Hindi Medium?
Shaadi Ke Side Effects led to Hindi Medium. While researching for it, Zeenat Lakhani, my co-writer, came across an article about a father having to do an MBA so that he would have the right credentials for his daughter to get into a good school. Families have always intrigued me. So we started reading up, meeting parents and the process continued.

Hindi Medium moves away from the mainstream. Was the change challenging in anyway?
We've written stuff that has intrigued me at a personal level and fortunately it has always been intriguing to a mainstream audience. It may not be mainstream in a traditional sense but it is funny and emotional.

Walk me through your creative process?
The writing process involves a lot of research and writing. In fact, when we started writing Hindi Medium, the story was completely different. We chucked that and then started afresh. Till, we got to this one. Zeenat and I throw ideas at each other till some of them stick and then, start writing scenes. The scenes might never be in the movie but they give clarity to what we want to write. Then we see if we have about 100 pages. And then we start all over again till the pieces fit together and make sense.
Can you give me a blurb on Hindi Medium in your own words?
It's a story about a couple who is desperate to give their daughter the opportunities that were denied to them by getting her admitted into one of the top schools in the city. In fact, this is the log line that becomes the basis for creating structure for the whole script.

Learning is an ongoing process. What was your biggest take away from this venture?
I learnt a lot about education from this film. The fact that a good education doesn't necessarily mean a good school (the brand of a good school). Also, the greatest gift that a parent can give a child is hunger. Not literally denying them food but giving them a desire to accomplish something. A lot of parents wonder why their children don't share their middle class values on hard work and education. That's because most of them buy them all advantages. Sometimes parents need to create disadvantages.

What's next?
There are thoughts and ideas circulating but nothing concrete. Maybe, get back to reading and something will strike me as worthy enough to invest years of my life into it.