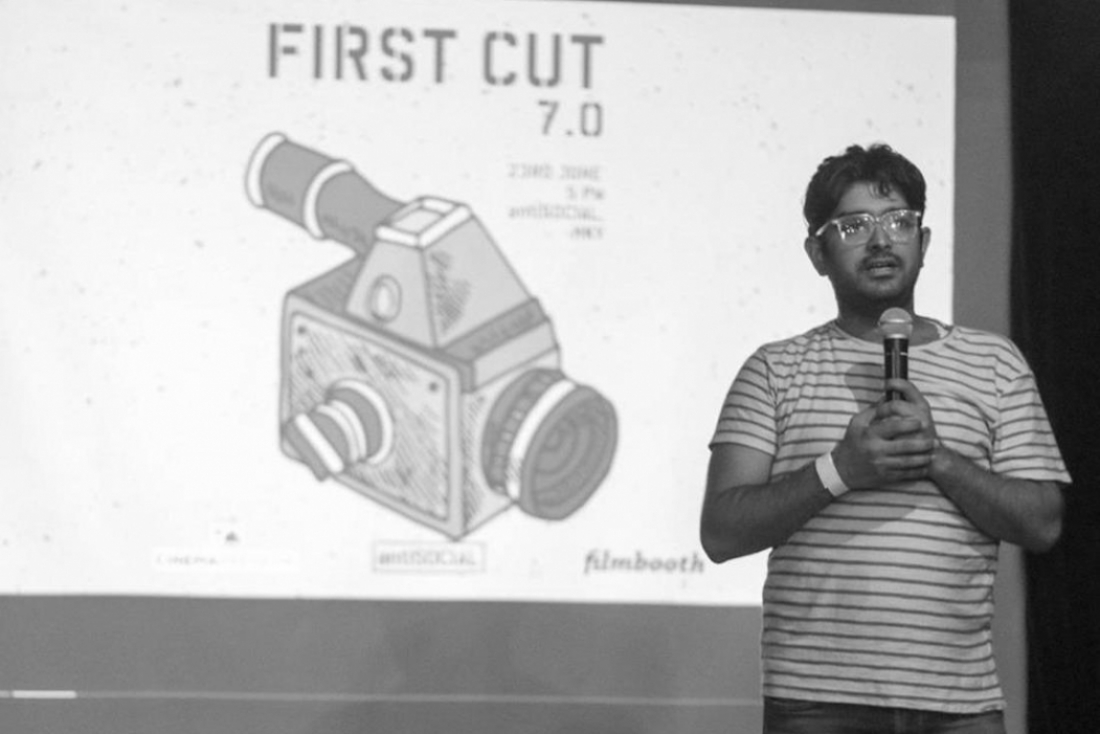 Screen of Purpose
Filmbooth, Gaurav Raturi
It was not having any avenues to show their award-winning video to others that inspired founder Gaurav to create Filmbooth with his batchmates. 'There was no Youtube back in 2008, we had won the Best Video Award by Nokia and wanted to show the film but were unable to. So, we decided to create a space to show films to cine lovers.' Filmbooth started as an idea to screen films and provide access to new digital filmmakers and storytellers. Renu Oberoi from India Habitat Centre guided them and they programmed their first film festival, and Filmbooth became a reality. Here's tracing the journey of the collective that over the years has screened over 750 important and independent films across platforms.

Filmbooth started as an 'experiment' and now has become your 'forte' - how has the organization evolved?
It's taken some time; monetizing art is not easy in India, especially doing indie film festivals and screening short films and documentaries. There were no benchmarks when we started. We did the first film festival in 2008 where we showcased 30 plus films from the likes of Bollywood filmmakers such as Vishal Bhardwaj and Farhan Akhtar when they created the AIDS Jaago series of films. We kept on doing festivals every year and converted the idea and the concept into a film distribution and content company in 2012.
We have now screened more than 750 films across multiple cities, building more festivals and diversifying into content creation for brands and NGOs along with distribution of films. We screen at cultural spaces, alternate venues like cafes, bookstores, schools, colleges, and pubs and experimental venues.
What is your curatorial process?
We watch a lot of films through our film event series, named First Cut. If we meet a young filmmaker, we ask him/her to share the films with us. Our focus has been more on Indian filmmakers.
We also visit all top film festivals and markets like the Film Bazaar, IFFI, MAMI DocEdge, Dharmashala Film Festival, along with other smaller film shows or events. Since the advent of online platforms, many filmmakers also share private screeners with us as they finish their films.
Curation is nothing but understanding the taste, likes and sensibilities of your audiences. We package series of films as per the requirement of a festival or a venue space or an event. We have also curated very niche genres like spoof, environment, comedy, MDGs for various institutions and global events.
If we program five films at a screening; we see that different audience members have different favourite films and overall the mix of films should provide stories that they enjoy watching, entertain them, move them, question them. What we also believe is to bring in the filmmakers so they can share the process, the behind-the-scenes and the whys and hows of filmmaking.
What kind of cinema matters?
Our cinema and storytelling style changes every few years. We are happy with the advent of OTT since lot of upcoming filmmakers are getting a chance to show their talent and bring rooted stories from real India. Indian filmmakers need to not fall in the trap of entertainment, comedy and formula biopics, which are easily marketable projects.
We also feel that we need to push LGBTQI films in our programming and bring more such stories after the Article 377 judgment; we have pushed meaningful films on messages like the millennium development goals which focus on education, gender, equality, environment.
We feel more women empowerment stories need to come out to inspire people.
Lastly what's in store for Filmbooth in the coming year?
We are leveraging our filmmakers' network to build our own OTT platform, which will be launched in early 2020. We conceptualized a festival for Delhi in 2018, the "Delhi Doc Festival" which would be built as a bigger shorts and documentary festival from the capital. We are also getting into being a studio by producing short films, documentaries and indie features. We have two in pre-production right now.
So it's a very exciting time for us and the filmmakers, who have lot of avenues now. We tell them – Create Something Good, Live Forever!

Text Platform Desk