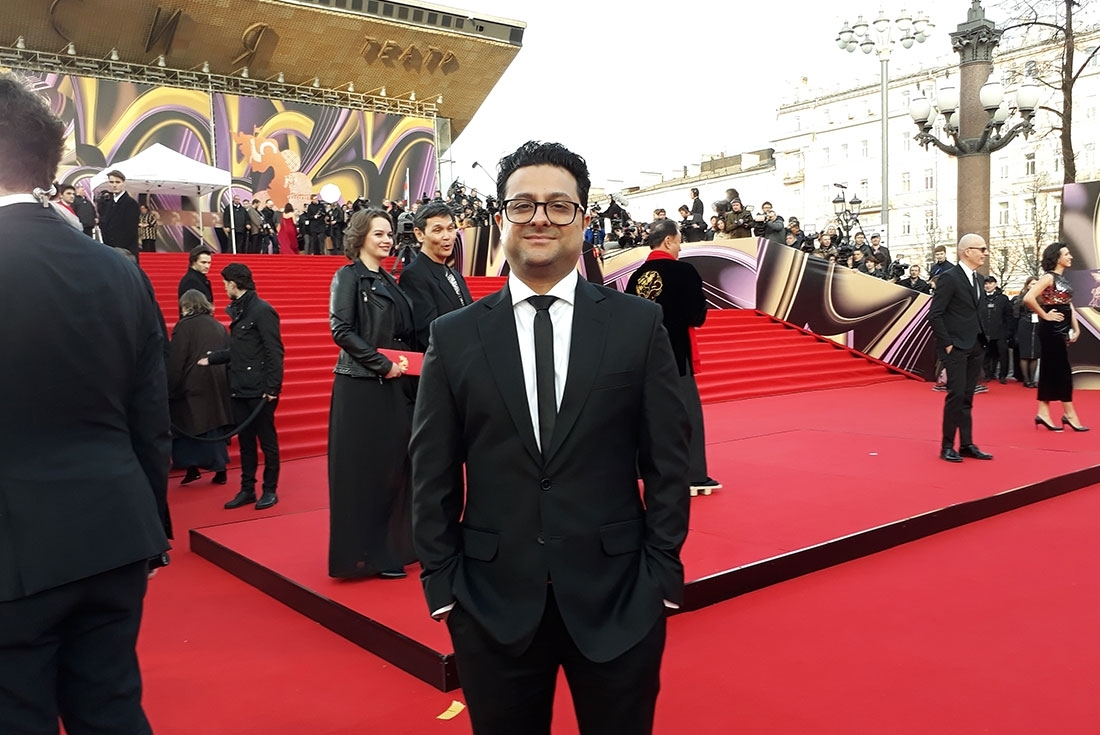 While he has dedicated most of his life performing as an actor, Tariq Vasudeva now takes on the role of a filmmaker with his debut film, Circus. The movie that is making its festival run was selected for the prestigious Moscow International Film Festival 2018 and was the only film from India that was part of the main competition.

Born and raised in New Delhi, Tariq Vasudeva was aware of the fact that he loved performing, even as a child. Along with that,he had a strong sense of social responsibility at a young age and was deeply affected by the lack of development in the village of Wardha, Maharashtra which he visited as part of a school trip. He graduated from Denison University in Ohio where he was an intrinsic part of the Theatre department for four years and later moved to Chicago to work as a professional actor in plays. After doing roles that were well received there, Tariq returned to India to work with the leading theatre directors in the nation and did television commercials. Two years ago, he started his own film company Open Sky Productions.
His interest in movies began through watching Amitabh Bachchan movies on VHS with his grandmother. As time went by his interest waned from Bollywood and moved to foreign cinema. Even though he has spent a majority of his life acting on stage, he has always had the urge to write and direct films. 'In fact, it is not so much about making a film but just about being able to tell a story and share my artistic vision. I feel energised by the potential of creating an original piece of art from scratch - whether it is a film, a play, a piece of music or colours on a canvas. I think that every art form is completely interlinked and I have the urge to use and explore all of them at some point in life.'

The idea for his debut film Circus was sparked by the aftermath of the Nirbhaya incident in India. The national tragedy woke the nation up to the catastrophic problems we face today. As someone who feels strongly about the issue of violence against women, as well as class differences and the role of hierarchy in India, Tariq was inspired to write a short film that explores these ideas by presenting the stark reality of life in a big Indian city. Circus is a commentary on the state of reality in a big city like Delhi and the life of two individuals that come from contrasting backgrounds – both of whom are struggling to hold their own. He wanted to create a film that portrayed the situation accurately, not shying away from the ugliness of the situation and reflect on the role of society in this mess.
Tariq faced several directorial conundrums. As a completely independent production, Circus was financed only through money that Tariq borrowed and saved and was spent on shooting equipment and wages for production crew. The core team of of the film worked for free with a passion to tell the story. Every member of the team took on multiple roles to make the film work. The main actors faced the hardest hurdles during the shoot as they, Yuki Ellias and Debtosh Darjee, had to pull off intense and dark portrayals.

For Tariq, the main hope with the 26 minute film Circus is that it will make the audience think about the state of social disarray that we are all living in, and how disconnected we have become from each other. He is of the opinion that 'at the present time, we are just not making a strong enough effort to look deep into the malaise and explore the reasons for its existence. To do that, we have to try and explore the brutal reality of why men in India behave the way that they do towards women. I believe that we have to muster up the courage to look at all the possible reasons for this urgent problem and not brush them under the carpet, even if those reasons are very bothersome and offensive.'
Currently working on his debut feature, Tariq hopes to create more films that speak about subjects that matter to him such as the expression of disconnect among people in current times and those that deal with the social and environmental impact of our actions. He believes in the power of films in creating a better understanding of what is wrong with the world around us and to provide a springboard to what one can do to build harmony and peace. The films that he aspires to create are those that are brutally honest and reflect the deep psychology of people. To create films that go beyond the same misogynistic and crass Bollywood movies which propagate injustice and violence and to try and create those that have meaning and depth. His hope is to contribute in what way he can to responsible film making.

You can read more about the movie here

Text Fathima Abdul Kader