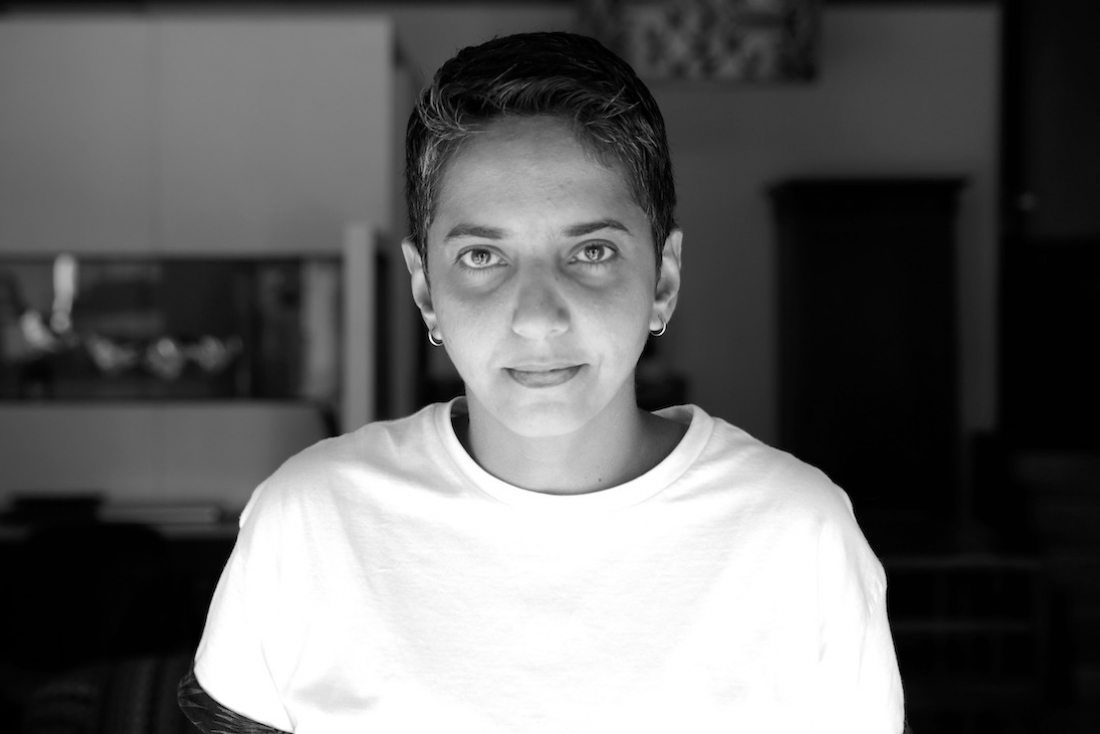 The Cinema Changer
Ayesha Sood, Jamun
Ayesha Sood started her film career under the guidance of Aradhana Seth, Production Designer. She has worked with a number of directors including Deepa Mehta, Pankaj Butalia, Mira Nair, Rahul Bose, Daisy Von Mayer, and Farhan Akhtar. Her craft as a filmmaker emerges both in Independent and commercial cinema as well as short and long form documentaries.
Aside from her role as director, Ayesha is also a photographer and DSLR cinematographer. She wrote, directed and produced her own independent short film The Cherry On Top which has received critical acclaim and screened at film festivals in France, Brazil, Portugal, Spain, Italy, the United States and the United Kingdom. Music has always inspired Ayesha's creative process and as a trained musician her relationship with music is constantly evolving. Her role as the director for the second season of The Dewarists (a music documentary featuring some of India's finest artists on Star World and 2012 bronze Cannes winner) gave her the perfect opportunity to merge her two passions: music and visuals. Her current work at Jamun involves her conceptualising and directing various commissioned projects, as well as some of her own.
We go behind her inspiring journey.

Tell me a little about your first memory of cinema, and how you began your journey in filmmaking.
We had a VHS player only 5 or 6 films at home. Chariots of Fire, Chitty Chitty Bang Bang, Sound of Music, Sholay, and The King and I. We would watch these on repeat. I think we knew the dialogues and scenes by heart. TV/Film time was very restricted but we watched these every time as if it was our first.
I got a chance job in the Art Department of Earth 1947 under production design Aradhana Seth. Pretty lucky to start things off with such great mentors and in a really good film!
How was Jamun born and how has it evolved over the years?
A chance meeting with my co-founder and partner Udayan Baijal under the influence of copious amounts of Soju at a Korean restaurant did the trick. We'd had curiously similar paths until then – both had worked in the foreign and independent films that were mounted out of India, so we were used to a similar system and had the same work ethics, but more importantly we were both at a place where we wanted to say and build something of our own.
"I'm a big student of process, so I like to learn how and why people do the things they do."
You have worked on some very inspiring projects. Which are the closest to your heart, and what have these taught you?
Clichéd as it may sound, I learn something new from each project that we do, even if it's the smallest ones. Earth 1947 and Monsoon Wedding were both very close to my heart – they were special films and so was the time we spent making them. At Jamun everything is really close to us because we are involved in all aspects of creating our work.
What are the challenges of directing a web series vis-à-vis film?
With series it's mostly a scheduling challenge. You need to build your story/stories over a longer length of time; with a film you mostly pull things off in one schedule. The writing is also technically different, you need to think of episode arc, season arc and cliff hangers and not in acts. We are as an industry new to series so it will take a bit for people to adjust the story telling as well as their time commitments to the system. But it will happen.
What informs your work and what inspires you?
The work of all kinds of people inspire me. Filmmakers, writers, athletes, musicians, editors even window cleaners. I'm a big student of process, so I like to learn how and why people do the things they do.
"Online platforms have taken away the archaic ideas that censorship imposes. We're seeing fantastic storytelling across mediums. It's super inspiring."
Can you take me behind your creative process?
I think I start with deep immersion in the subject. Like geeking out over it. Lots of research lots of study – so by the time you come to making it, it's almost second nature. It's a lot like training for sport for me, so you practice and practice till you're happy with your form and then go out and play the game.
How do you observe the changing face of storytelling in India?
I think it's a super exciting time to be a story teller, firstly there are SO many stories to be told in India, by Indians. Secondly, online platforms have taken away the archaic ideas that censorship imposes. We're seeing fantastic storytelling across mediums. It's super inspiring.
What are you currently working on, and what is next?
We're working on a creating a podcast, and have recently built our recording studio. We are also developing an investigative documentary series both I can't reveal much about at the moment. We have a broad fiction and non-fiction deck that we're excited to work on in the coming months.