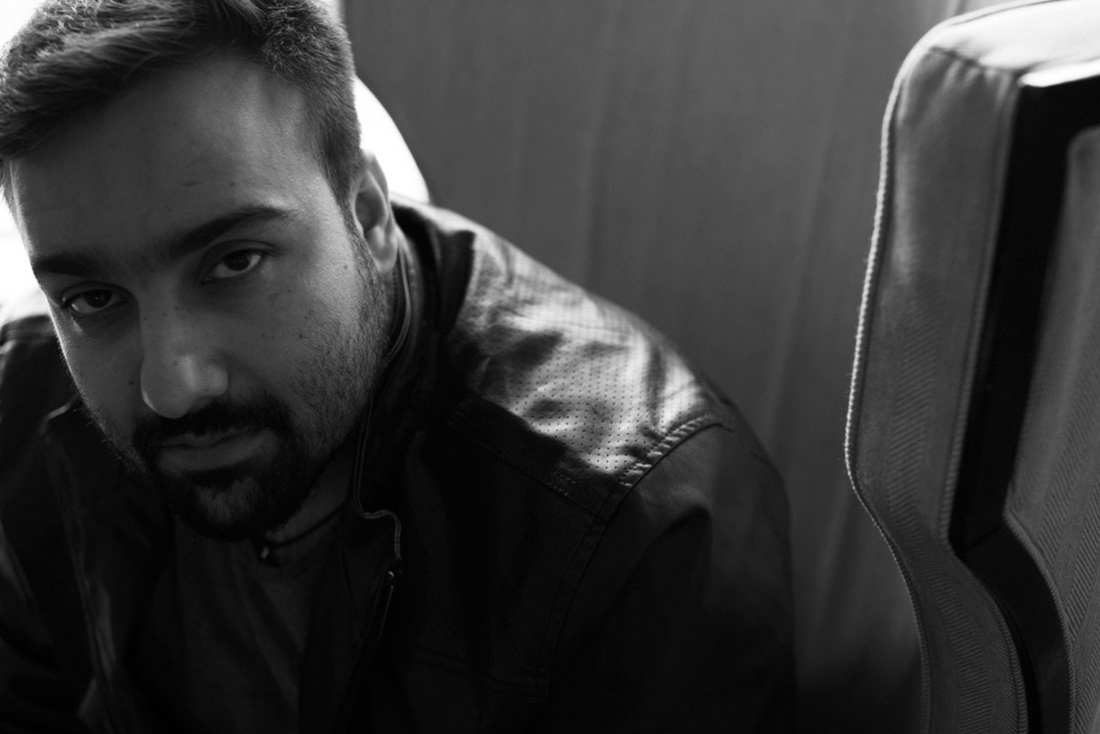 The Famous Five: A Lookback
With their films and box office numbers always stealing the limelight, filmmakers seldom get the opportunity to speak outside the context of their current project. Their success might seem blinding from afar but their perseverance is the source of it. For some the journey begins at a young age while others venture out a little later. For some it's a conscious decision, for others an unknown territory that they've come to adore. We speak to five established filmmakers about their journey into the world of filmmaking and how it all began.

SHLOK SHARMA
I don't have a conscious memory of the particular day when I wanted to make films, but for as long as I remember, I've always wanted to tell stories. I wrote my first script (or what I thought was a script) when I was in 9th grade. When I turned 19, I began working with Vishal Bharadwaj. Initially, he felt that my intentions were solely to make a name for myself and become a hero. However, I insisted that I wanted to become a director. So he gave me my first break on the sets of Blue Umbrella. I was assigned the role of a production runner for the film, which basically meant doing small work—making contact lists, picking up luggage, purchasing train tickets for the entire crew, controlling traffic, so on and so forth. I was also given the responsibility of waking everyone up at the break of dawn. So if the call time for the crew was 5 am, I would run from one room to another, one hotel to another, waking everyone at four in the morning. It was hard work but one of the best learning experiences of my life. Anything that brought me closer to the process of filmmaking was perfect for me and it still is.
ANURAG KASHYAP
I don't know why I wanted to make films. It's like asking yourself why you love someone. How do you explain that? You just do, you know? I just knew that filmmaking is what I wanted to do. I was studying to be a scientist and something just snapped—I knew that I should have been making films. As soon as that realization hit me, I didn't waste any time. Within six months, I had quit my studies and was on my way to Bombay. There's been no looking back since.
GAURI SHINDE
I'd say that my craft has evolved in two parallel ways. The first is as a filmmaker—learning from my last film and working as a TV commercial director for so many years. Other than the technical aspect, your craft evolves as you grow as a person. It is an invaluable experience, an incredible journey that affects all human beings.
NITESH TIWARI
I never consciously walked into becoming a filmmaker. It started as an experiment between me and Vikas [Bahl], the co-director of Chillar Party. We just stumbled upon a good story and wrote it together; we never really wanted to direct it. We were looking for directors but nobody was willing to do the film because it had 10 kids and one dog and no stars. So we were left with no choice. I had to convince myself to leave my advertising job for 5-6 months to direct a feature film without having any real experience. I'm glad that I took that plunge. CP taught me a lot about the technical stuff and about directing kids. Going forward, Bhootnath taught me a lot about special effects…I'd always do my homework and come to set so that I wouldn't appear ignorant. It helped improve my skill in a different direction and that also came in very handy during Dangal, because Dangal takes VFX to another level.
SUJOY GHOSH
I'm still learning right now. It's been a journey and I've seen quite vividly both the good side and the bad side, and I wouldn't wish the bad side upon my worst enemy. But then the industry has been very nice to me. It gave me Jhankar Beats, it gave me Kahaani and it gave me Ahalya… so it has been very kind but it has also been very strict—when I didn't match up it punished me and made me stand in a corner, like when Home Delivery and Aladin didn't work.



Text Platform Desk