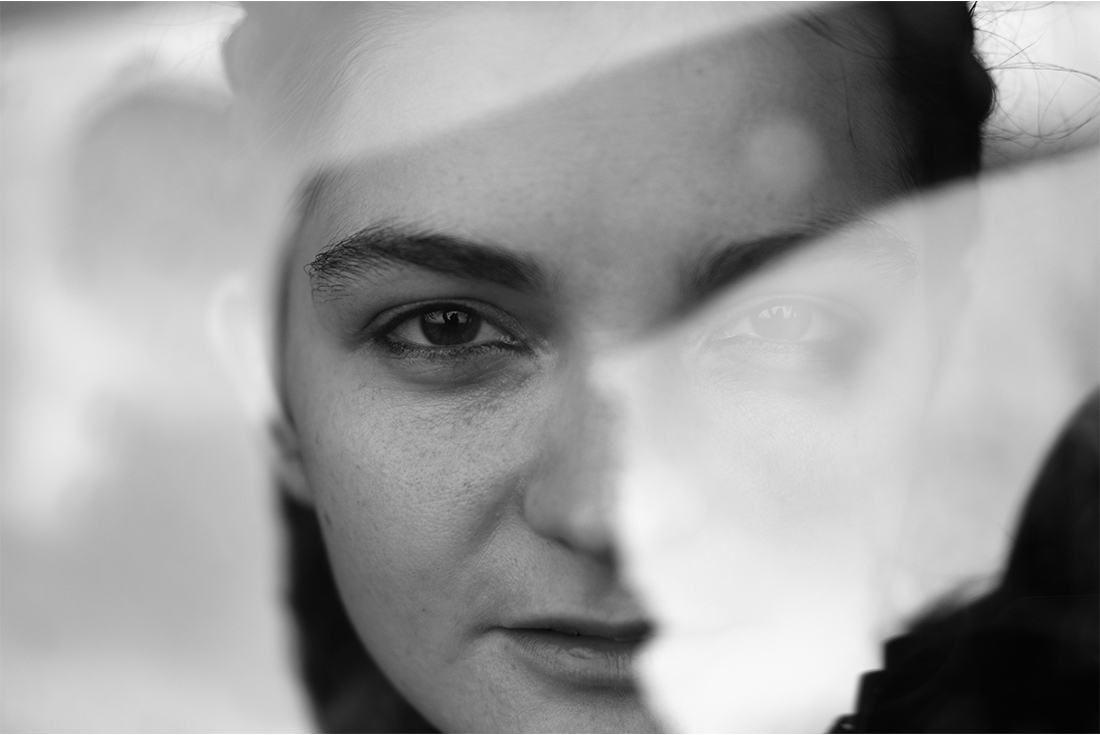 Three-and-a-half woman
Dar Gai, Teen Aur Aadha
When the Cold Mess music video came out earlier this year, I couldn't help watching it on loop. A very sincere representation of toxic relationships, it was that and so much more. Filmmakers have the power to create a sense of catharsis and a pool of emotions that others merely skim the surface of. This was how I first got introduced to Dar Gai, the Ukrainian filmmaker who now lives in Bombay.
On watching Teen Aur Aadha, her debut feature film on Netflix that was shot in just three and a half takes, I grew even more fond of her narrative style. Three And A Half explores a tale across time and space, and narrates itself from the perspective of the omnipresent, and the ever silent walls.
I found myself on her couch the very next day, discussing what constitutes her mind, her processes, and how she plans to shake things in the world of cinema. Excerpts.

Childhood
I remember that when I was six years old, I owned a tiny radio, a music system of sorts for kids which my mom bought for my sister and I. We were the happiest kids on earth! We recorded each other's voice as it came with a microphone attached to it. Back in the day we also listened to a lot of radio and we loved the advertisements. We thought it would be so cool to be radio jockeys some day. And a couple of years ago, I actually found that cassette and I listened to it. It was so funny and so weird it went like, 'Come to our shop, we sell books and only books, all of my favourite books!'
So I think somehow throughout my childhood I knew that I wanted to do something which would be magical. Something that would combine imagination and the idea of just playing a game. But, at the same time, also creating a story.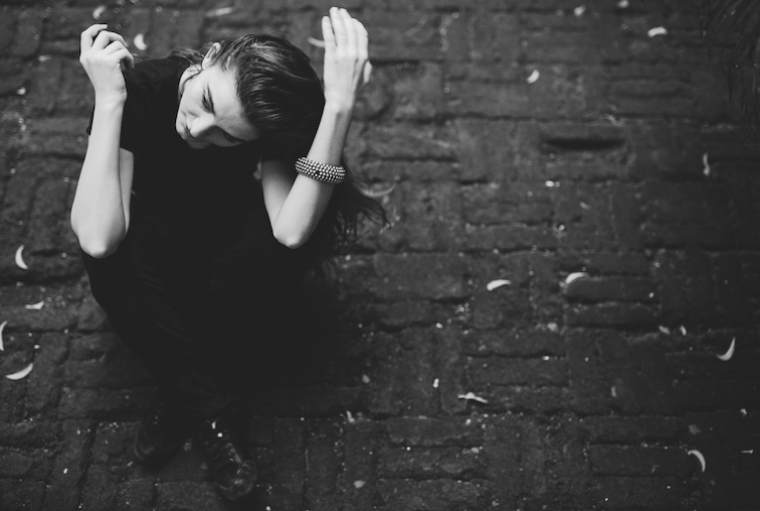 Philosophy and Law
When I went to University, I was confused about what to study. My choices somehow were not acting or direction but philosophy or law, because I thought that as a lawyer you're actually a performer, right?! You're performing, you're in front of the audience, you have your point of view, you want to debate and you want to prove yourself! But when I finally met the Dean and he told me that I need to pay him a bribe to get into the university, I dropped the idea.
It has turned out to be one the best decisions of my life. I started studying Philosophy and I was part of two different theatre groups. One was a student theatre group and another one was a theatre group which was run by a famous Ukrainian director; and he would torture us into discipline! It was an incredible experience working with a genius who knows what he wants and how he wants it performed. It was a completely different world for me. And while doing that, I also came up with the idea of doing art exhibitions.
Art & Theatre
So every winter, I started doing an art exhibition called Love Is. The idea was to interpret love in all its different dimensions! I was quite bored of going to different art galleries and folding my hands at the back; there would be so much distance between myself and the walls and the art, hence I wanted to do something more inclusive- As if you're entering the exhibition and you're a part of the exhibition, you're experiencing everything, you're touching everything, you're a part of it. I worked with photographs, sculptures, short films, and every year I created different spaces. I once created different rooms in a house and categorised them into soul love, family love and physical love! It was an interesting way of expressing myself as well as finding new artists to work with. Now when I think about it, I realise that what i do now as a filmmaker is exactly what i did back then as an art curator!
During that time I realised that for me, art exhibitions are not going to be enough. So I started organising theatre camps and it felt just like organising summer camps. I would organise art exhibitions in the winter and theatre camps in the summer.
This is where I discovered the art of finding the right people and putting them together. I knew that to organise a really huge camp you have to find ways to feed the people, you have to find volunteers, you have to learn where to put toilets and how to build them. Because everything was just in open air, in the beautiful mountains with apple gardens and the lake.
Organising these theatre camps was like entering the war zone and the whole concept of filmmaking is a lot like entering a war zone. You and only you have started this war. You can't complain about the war and at the same time, you have to take care of people who are in the middle of the war. You are the only way to win it because if you don't win it, you will look really stupid!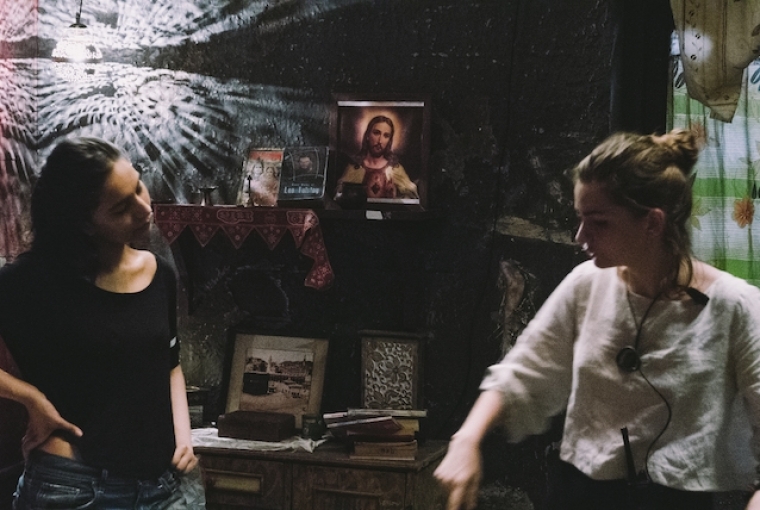 India
After completing my graduation, I was going to apply for my masters in Germany but I felt that I have already explored western culture and wanted to expand to the east. I sent my CV to different schools in Korea, Japan, China and India, and finally got shortlisted for a boy's boarding school in Gwalior. I organised plays there for a while, worked with students before finally moving to Mumbai.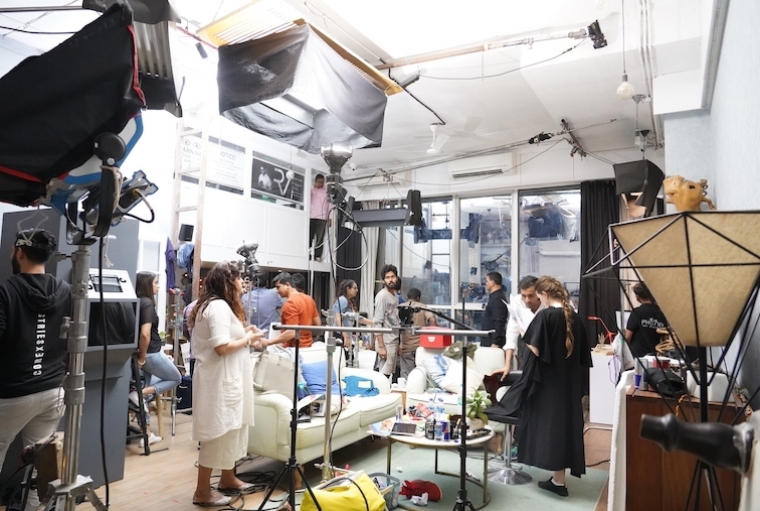 Bombay
It's definitely a love hate relationship. It's like Cold Mess. There's definitely a toxic relationship here where I'm coming and then I'm going back and I'm leaving and then I'm coming back again! And then they say to me, ''you know, it's destiny!'' Well, when I came here I felt that it's a puzzled city. It's a city inside cities. In one city, you can find hundreds and thousands of small cities. And that itself was very magical for me.
You need to build your own city within this city. You need to create your own space and space in the grander scheme. You just need to create your own reality here. You own the world and this city allows you to do that. It doesn't allow fear. Once you have enough courage to do what you want to do, it doesn't interfere. Bombay becomes whatever you are and whatever you want it to be.
It might bring you back to reality and slap you hard but it still will try to fit what's inside you. And this city changes along with you. I sometimes feel I'm becoming too comfortable with it, that I have built such a strong world of my own and then I try to break it and let in other uncomfortable parts of Bombay, and explore. This is how I came up with the idea of Three And A Half because the walls see so many things but they never judge you. They don't care whether someone is being killed in front of them. If someone is dying out of hunger or getting married or meeting the love of their life, or making love. And for me, precisely this describes the city of Bombay.
"As a filmmaker you actually do feel like a con artist because you need to know everything and nothing at the same time. You are surrounded by specialists who already know everything that needs to be known; you should just be able to see the bigger puzzle. Each project of mine becomes my film school."
Resistance
When we face differences, we tend to find resistance. If you're a woman it's already very tricky. You are either too tall, too short, too fat, too fair, too dark! So when it comes down to me being in India and me being a female filmmaker, I think it's like being any other woman in India. We all think twice about what we should wear!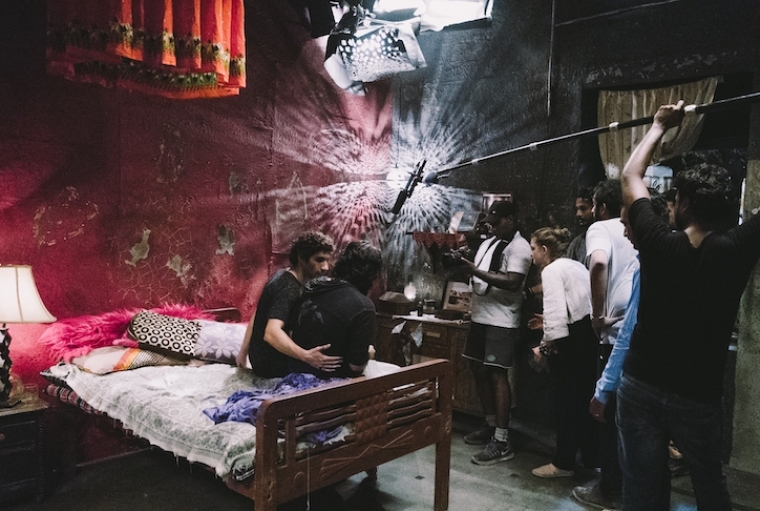 Jim Sarbh on the sets of Teen Aur Aadha
Teen Aur Aadha
I love Bombay and my primary observation of Bombay was that it's so different at different times of the day. In different lighting, with different people, it looks different and keeps changing its face. Yet it remains the same. So the idea of the brothel sequence came to me. I wanted to shoot a film from the point of view of the walls because walls don't look away. They're always omnipresent. They don't judge you. They always observe you. And I wanted to recreate this moment from the second you enter the house to the second you leave it. I wanted to explore different topics that were always bothering me about concepts of space and time and traveling through time and space. I wanted to explore the ideas of the need for love, need for escape and need for care. Hence, I got these three stories which are about different eras, and all the characters are trying to escape and find themselves. For example, the Grandfather thinks he will be able to achieve moksha by simply killing himself. Natraj is trapped in his disability to have sex with anyone and you then have Sulekha who's trapped by social circumstances.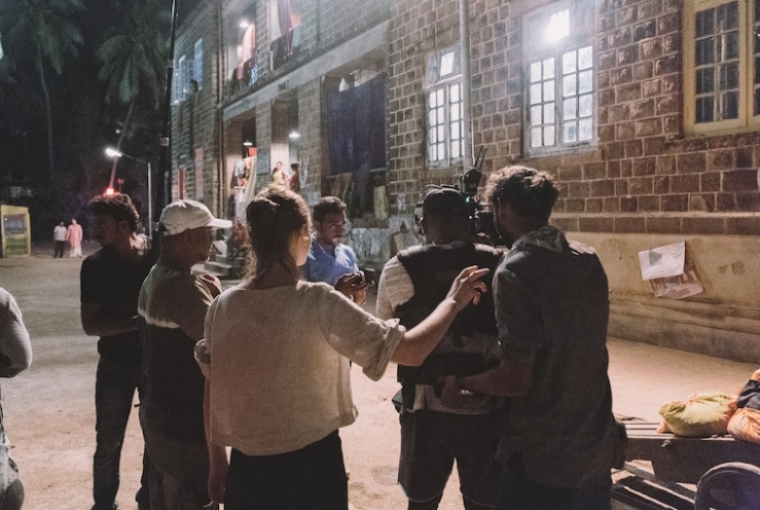 Advice
You have no reason not to shoot! You have your own mobile phones and portable cameras. You can just go out there and shoot having six people who believe in you including your mother, father, uncle and three cousin sisters!
Future
We have a couple of projects lined up. A few web series and music videos are also in the making. My next film, In-law is about a strange relationship that a young bride shares with her mother-in-law during their first monsoon together. I eventually want to work on two more projects which may help me understand the complexities of familial bonds, and the deep sense of isolation that one may develop whilst seeming so close to one's own.

Text Priyanshi Jain