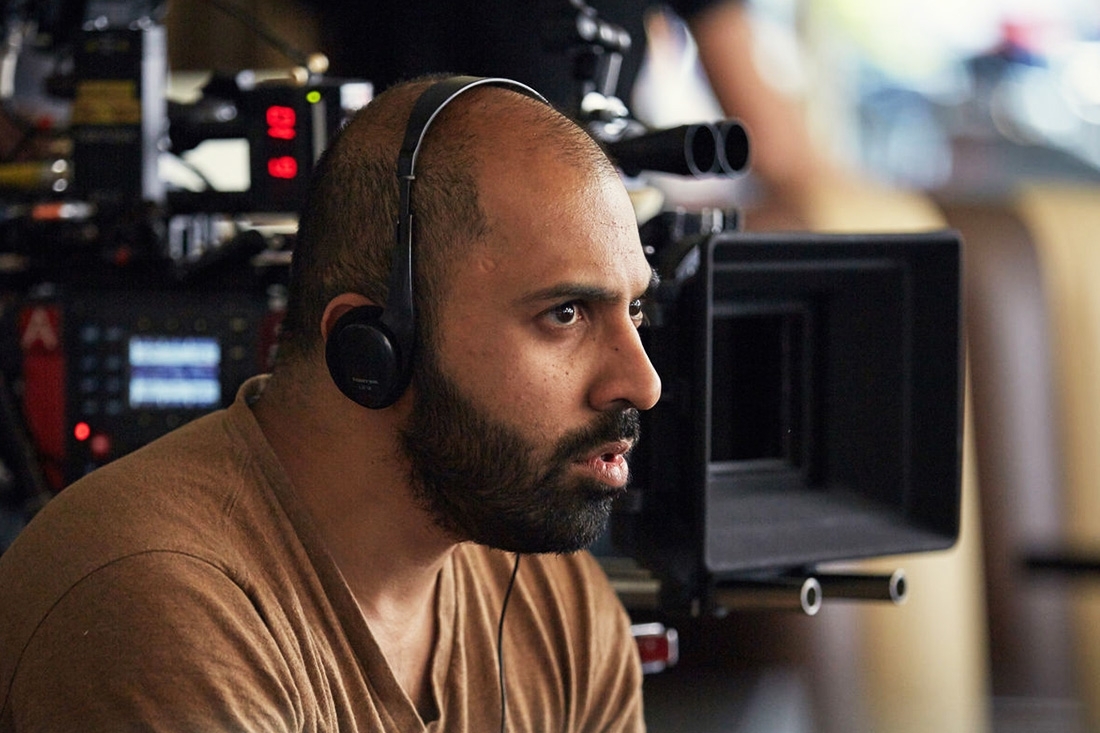 #ThrowbackThursday with Ritesh Batra
We revisit our conversation with Ritesh Batra on films, life and his Hollywood debut, The Sense of an Ending.

Ritesh Batra is a testament to the fact that while experience is always rewarding, a well-formulated vision and the will to make it big can be just as fulfilling. His debut feature, the subtle coming-of-age romance surrounding Mumbai's charismatic "dabba system", The Lunchbox, became one of the most acclaimed films out of Bollywood's alley in 2013. Its prestigious Rail d'Or win at the Cannes Film Festival 2013 still shines upon the film, which also went on to become a box-office success.

Now, Ritesh Batra is making further inroads as far as the world stage is concerned, as he is about to release his film, The Sense of an Ending, which is adapted from a Booker Prize winning novel authored by Julian Barnes. The Academy Award winner Julian Broadbent will be starring in the film. The film, an intricately conceived exploration of old age and memory, is sure to provide the second-time director with a great opportunity to further explore his directorial range.

The Sense of an Ending has been described as a very meditative, insightful, and skillfully written novella. It deals with the themes of aging, memory, and long-drawn regret. How does it feel directing a film with such intricate characteristics?
Well, you know, I've always loved the novel, so it's a great responsibility. Also, I feel that movies and books have to complement each other. A movie cannot be the same thing as the book when it's projected on screen; it's a different medium. It has to understand its own terms; it has to have its own rules and its own structure. That's definitely the case here. The movie does convey the essence of the book, but it also does its own thing.
This is your first Hollywood feature film. Additionally, it involves the highly versatile Jim Broadbent. Sitting on the director's chair, how do you plan to approach the film?
I'm really looking forward to the collaboration. He's perfect for the part, and he also loves the novel. I'm wondering if he's looking forward to the collaboration, really.
I think directing is not really about being a sort of a Master of Ceremonies. It's not what it's perceived to be, it's really more about collaborating with people and creating an environment where the actors can do their best work. That's all really there is to it, honestly.

The Lunchbox has been unanimously well acclaimed—in a truly universal sense. What is it about your directorial style that makes your films connect so well with all audiences?
You know honestly, I've just made one movie; you're being very kind to me. I wouldn't go as far as to say that I have a directorial style that connects well with the audience. I think, what's important for me is to spend two or three years writing anything that I will eventually make. I need to spend my time to write it, and that's the most important thing for me. After Lunchbox succeeded, I decided to spend the next two years only writing, during which I won't make anything. So, I'm getting back on the sets now, exactly two years later.
I don't know if there's anything besides that. I don't consider myself to be special or unique, I just love the process of making movies, and more than that I love the result. There's the process of churning out a screenplay, collaborating with the writers, and collaborating with the actors. This is why I do it, because I love the whole process of doing it.

What is it about this particular project that intrigued you to take it up? What about it appealed to you the most?
I always love stories about older people, such coming of age stories. I think Lunchbox too was that in a way, it was a coming of age story of these two people. I'm just naturally attracted to stories like that.

In addition to this highly exciting Hollywood project, is there anything closer to home that you plan to venture in, in the near future?
I'm making this movie called Photograph that is a love story set in Bombay. After I make The Sense of an Ending I'll be coming to the city to make this movie next year.


Our conversation with Ritesh Batra was first published on our Digital Platform in June 2015. This article is a part of Throwback Thursday series where we take you back in time with our substantial article archive.


Text Manek Kohli