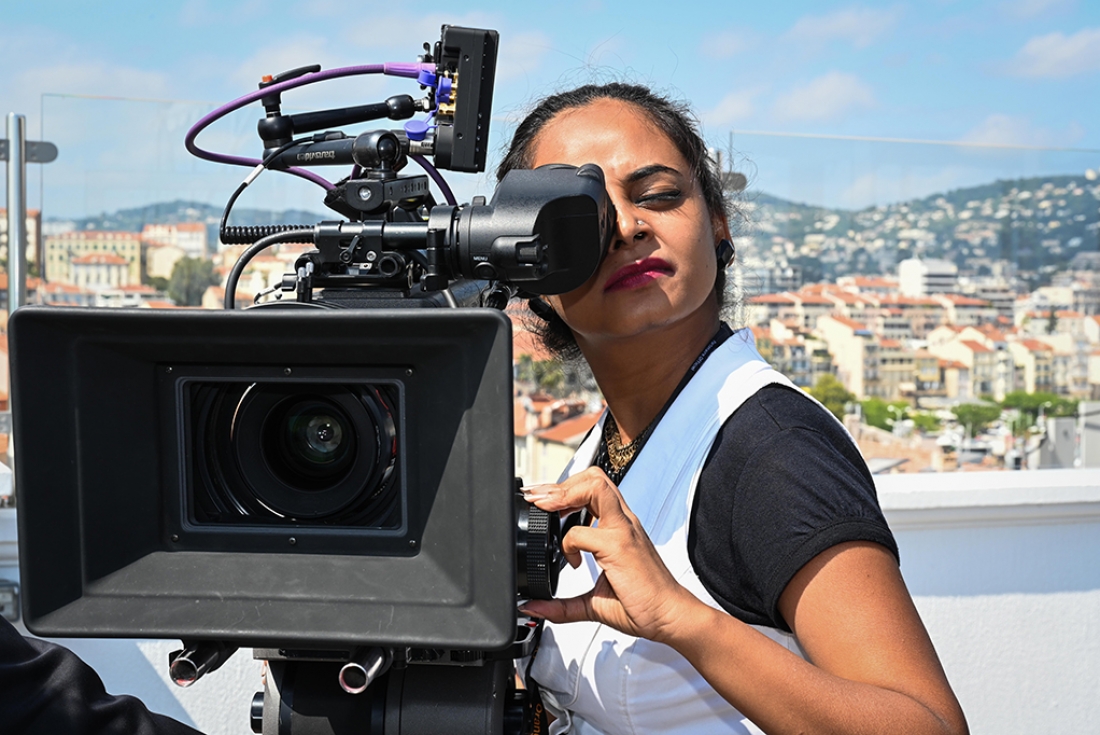 Woman in Focus: Modhura Palit
For young girls, aspirational goals usually include being a teacher, fashion designer or maybe even a doctor. It is not everyday that one hears of a woman working in cinematography in India. Modhura Palit is a force to be reckoned with. Thriving in a male dominated industry and Modhura has been recognised for her craft by a prestigious international platform like Cannes Film Festival. Yet, the journey from her college to Cannes was not a bed of roses. We touched base with Palit and learnt more of the various obstacles she faced and how it all began for her. Here's what she had to say:

Did you always know you wanted to work in films and behind the camera? How did your family react to your decision of being in this field?
Not really films or behind the camera. It was always the media industry that I wanted to be a part of, but in what capacity, that I was kind of unsure of. I finally zeroed in on cinematography after college. We had basic light setup and learnt the fundamentals of cinematography in college, that is when is I realised that this is something I really loved doing and would love to do forever. Hence SRFTI and hence I do what I do.
My family has always been super supportive of my decisions. My parents are both award winning art photographers. So I always had the ambience of images at home while growing up. My father just asked if I'm sure because its a physically demanding job. I said I'm sure and that was that.

How easy/ difficult has it been for you to break into the Indian cinematography scene?
Not easy at all. I didn't know anyone when I joined the industry. I had no one to back me. It was just me. It took a lot of stereotype breaking and lots of conviction and hard work. I realised that the only thing that will carry me forward is my craft and craft alone. So I worked on that. It was a very diificult ice wall to break through. Mostly people didn't know me, then they had serious reservations about this petite female cinematographer. It was all about proving myself, one project at a time. Letting my work speak beyond my gender. The only thing I strictly believe can take you forward is if you're good at your work.
Going back a little, your film The Paper Boy was shot in black and white, what was the creative process for that like?
Me and the director (Aniket Mitra) knew that we had nothing at our disposal. All we had was a camera and one bulb. We sat down and talked about what we wanted to show, what is the mood of the story. It was of huge help that Aniket is an brilliant artist and he had a lovely storyboard where he did most of the shots. We took that as our starting point and continued the shoot, improving heavily on the way. It was cold and we shot for just 24 hours. It was a really difficult shoot.
Do you think your personal connection to the city of Kolkata helped you in shooting as well?
Yes it did I guess. I know the place, I am familiar with the texture, more than that I connect with the space.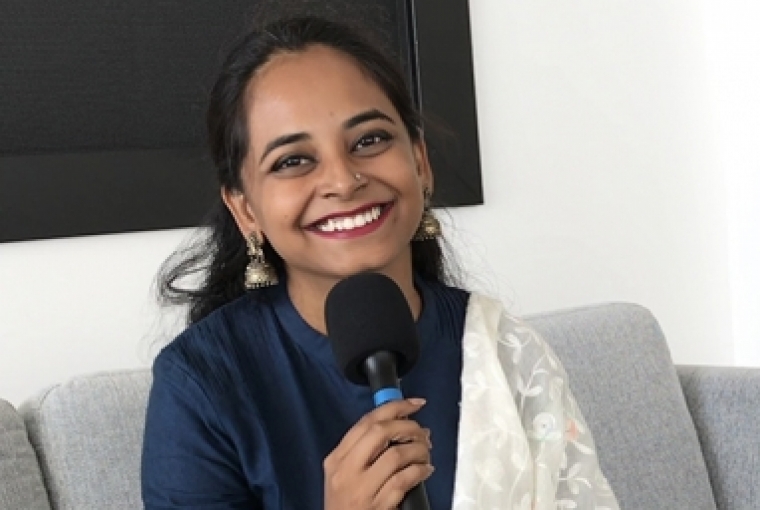 How has life changed for you post the recognition you received at the Cannes Film Festival? Do you think the male dominated industry looks at you differently now?
I don't know really. I am receiving a lot of love from people. Especially the younger generation who wants to get into the filmmaking. People now know me. There's recognition from different quarters but other than that it's still kind of the same. Not too different.

Yes, the industry looks at me very differently now. I'm now almost a "senior" DP, which is funny because I'm at a very early stage in my career. What is important is that the industry can't ignore me. Though I am still working with the independent filmmakers and my contemporaries. The top honchos haven't still opened up to the idea of me working behind the camera, but there's no complaints. I'm getting to work with very amazing people and ideas. That's what everyone wants.

Your upcoming film, Synthetic Sati looks far from being a commercial narrative. Do you think now is the time for alternative voices to be heard? Does that excite you as a cinematographer?
Yes, It's high time that alternate voices get heard. It's their time and it's time we tell stories that really matter. The people of the margins and the people that are different. We are a country of millions of people and it's time that their stories be told. And it excites me as a cinematographer. The more stories, the more visuals, the more diverse images.
Finally what's next for you in the new year?
Few features and short films. Talks and plans are on and hopefully it'll be a good year! I'm excited about my first commercial release
Mukhosh
which is coming out in January. It's my first theatrical release after shooting 7 features. Another release is slated in March.
Text
Unnati Saini