---
---
---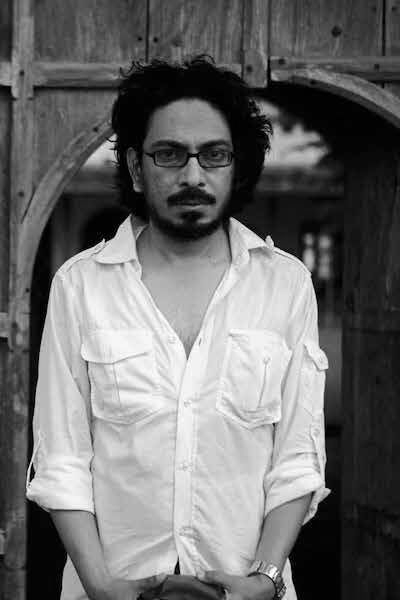 Short Take
Priyanka Chopra
How would you describe your relationship with films?
I truly enjoy what I do. Every film that I have worked on, every character I have essayed and every film crew that I have been a part of has helped me fall in love with my craft more and more.
How has the film industry changed since you began your career?
I have witnessed so much of change, which in a sense illustrates the pace at which it is moving. There is an opportunity for so many different kinds of films to be made today, which in a sense has broadened the scope for the industry and also for the audience – it's an exciting time!
---
Despite the fact that it's a collaborative art, filmmaking is also a very solitary journey, as only you know your reasons for doing what you do.
Nandita Das
---

Must Calendar: October
Everything you must read, watch and listen this month. The definitive Platform Calendar.
---
---
pg. 19

Fashion

Retrospective

THE FASHION OF NOW: Miroslava Duma, Bandana Tewari, Manish Arora

pg. 33

Fashion

Forecast

Wajahat Rather, Shreya & Priyal Mewara, Viraj & Vishesh Khanna

pg. 45

Film

Talent

Ridham Janve: The Gold Laden Sheep

pg. 50

Design

Talent

Tanushree Shukla, Lijo John Mathew & Madhushitha Aravind, Malaika Carr

pg. 56

Inform

Umeed Mistry: The Man with Gills

pg. 58

Music

Talent

No Honey: Abhilasha, Keshav & Suyash

pg. 60

Art

Talent

Amshu Chukki: The Tour, Onomatopoeia & Other Works

pg. 72

Literature

Extract

The Unlikely Adventures of the Shergill Sisters by Balli Kaur Jaiswal

pg. 79

Film

Life's Realities

Three Identical Strangers by Tim Wardle

pg. 84

Film

Interview

Vasan Bala

pg. 86

3 Minutes

Jim Sarbh

pg. 90

Lifestyle

Travelogue

Narendra Bhawan Bikaner, Atlantis The Palm and Chambal.
---
Newsletter
Let the platform newsletter keep you up-to-date with all things art, fashion, lifestyle, design, film and music