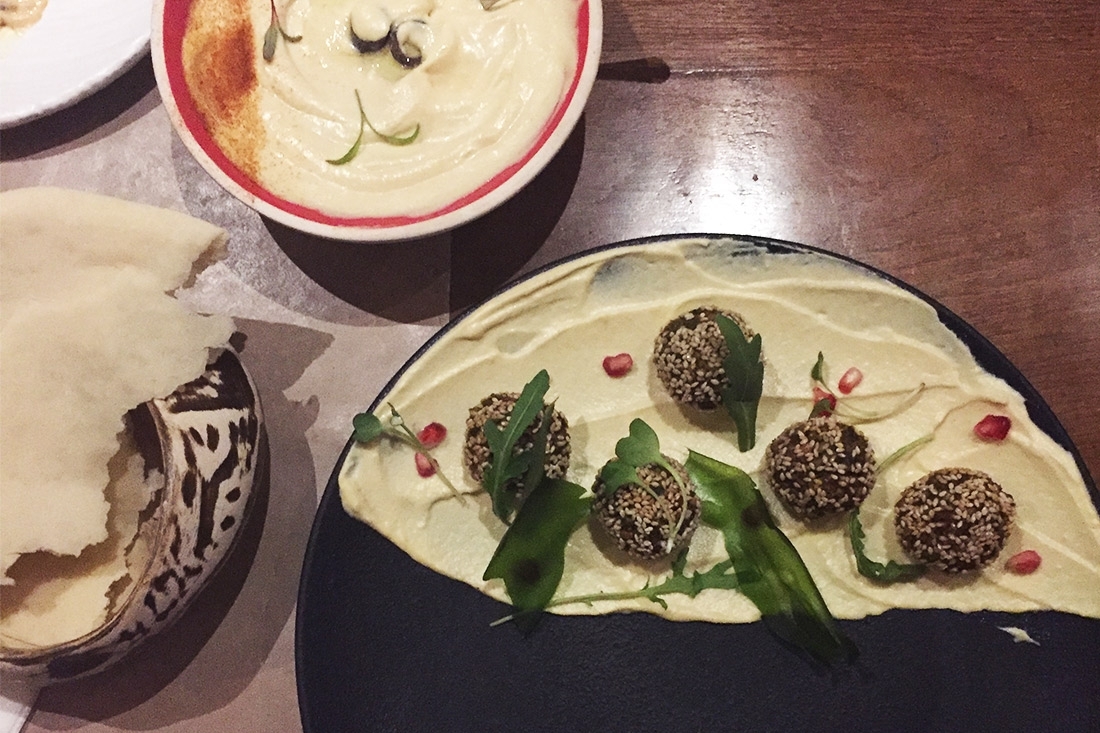 Chickpea and Mint Falafel with hummus at Amuse House, New Delhi
Amuse House
The good side of food
A fresh spin on Mediterranean flavours at this new nook is pulling crowds to one of Delhi's oldest malls. Located on the first level of the Ansal Plaza's C-Block, Amuse House opens out to a sprawling panoramic view of Hudco Place. Opened earlier this year, the bistro is a passionate vision of former Ernst & Young CA and now entrepreneur, Mr. Tushar Kapoor. On his new venture, the director proudly says 'the delectable flavours will surely transcend one to the lanes of Al Fresco Dining from European streets where food and drink are served under the sky of an exotic locale.'

The illustrious and contemporary menu is crafted by the Executive Chef Arvind Bharti who hails from an experience of seven years as a Head Chef in the restaurant industry. Bringing the best of his Mediterranean side on the table, he gave us a comprehensive peek into Amuse's culinary prowess.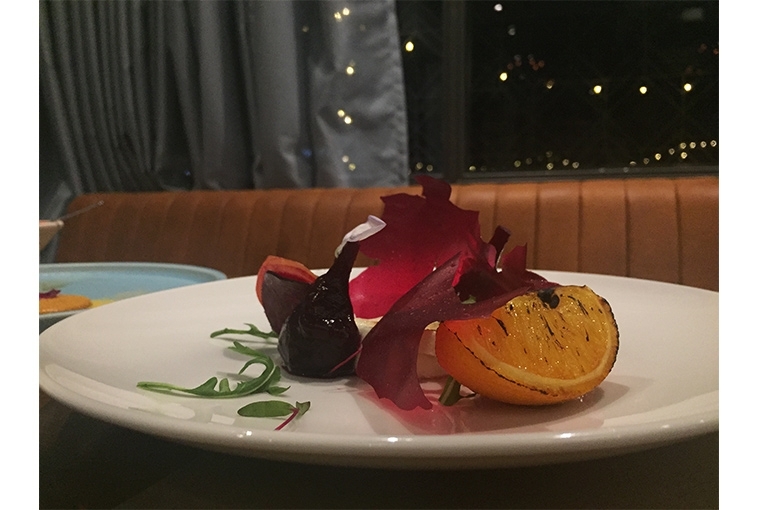 Grilled Goat Cheese, Beetroots and Burnt Orange Salad
Artichoke & Potato Ragout Bruschetta, Jalapeño spiced Watermelon drink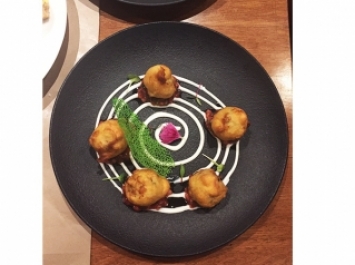 The expansive spread prepared for us explored the classics with new techniques. From the breadbasket that carried an array of home-made butters and exceptional bacon jam to the chef's signature deconstructed goat cheese, beetroot and burnt orange salad—each dish from the menu is a beautiful composition. We devoured our way through the surprising and delectable feast—and visual treat of—the Chickpea & Mint Falafel paired with a generous splash of homemade hummus, some supple Chicken Bourek, Manchego stuffed charred chillies to a super succulent slow cooked Pork belly with parsnip cream.
The overwhelming line also served some European classics like the Herb crusted grilled chicken breast and a homemade Buffalo Mozzarella 'salad' with three textures of tomato. The edible palate was paired with an unusual concoction of Jalapeño spiced Watermelon cooler and the more mainstream Amusetini—a mixed berry mocktail.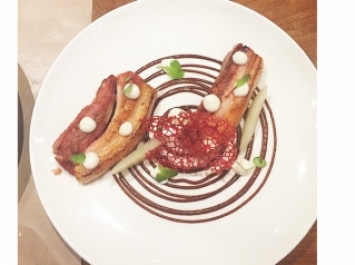 Slow cooked Pork Belly with parsnip cream and pickled pears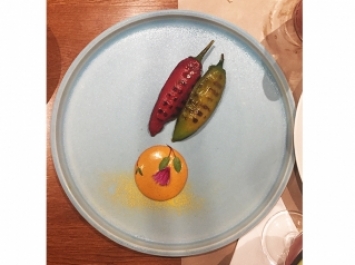 Chillis stuffed with Manchego cheese and sweet corn
The meal was concluded with the bistro's "Amuse House med box" that consists of sweet Turkish and Egyptian bites—pistachio baklava, basbousa, balah el sham and finger zainab.

It is certainly a surprising cultural blend of the European vibe and middle-eastern hints in a traditional Al Fresco dining that does amuse.


Photographs: Anirban Sengupta
Amuse House, New Delhi C-108, 1st Floor, Ansal Plaza, Khel Gaon Marg
For more: 011 4036 6601

Text Garima Gupta