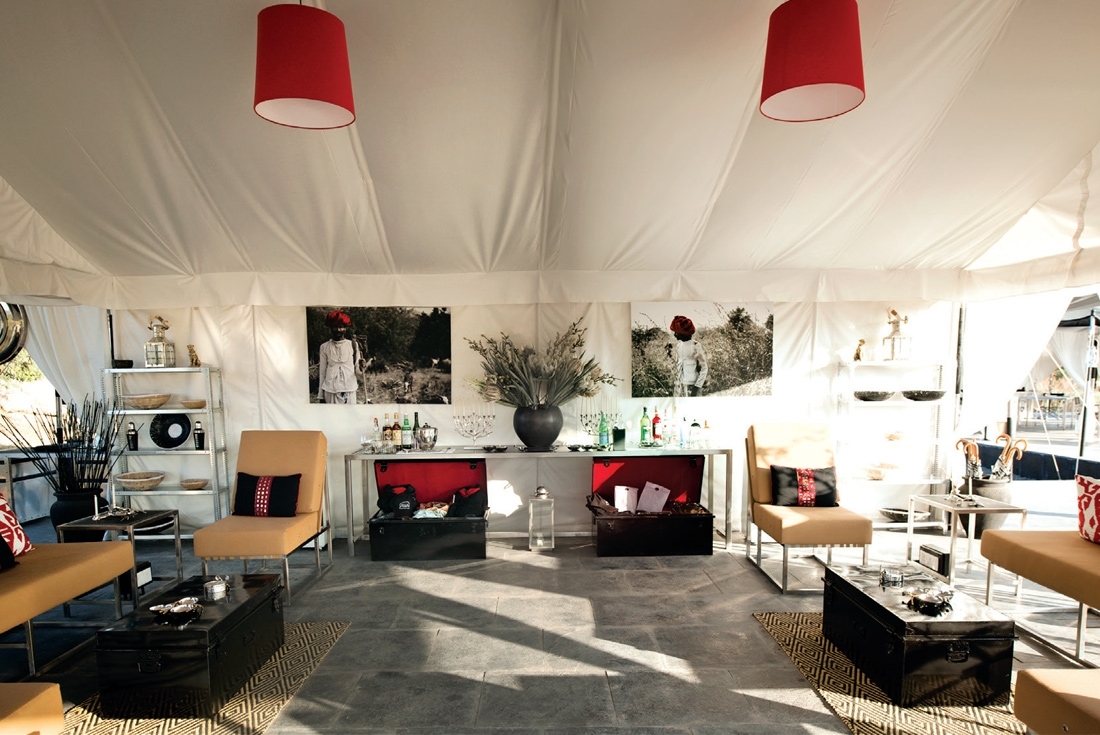 Jawai Leopard Camp, Rajasthan
Jawai Leopard Camp
Rajasthan

Situated in the heart of the Aravalli Hills near the Jawai Bandh Dam, the Jawai Leopard Camp is the latest tented masterpiece by the inimitable Sujan Team. While it attracts an impressive array of migratory birds, including flamingoes, geese and cranes, Jawai is also renowned for its exceptional leopard sightings. Comprising nine luxurious, spacious tented suites with attached bathrooms, the tents are designed with elegant and sturdy canvas, stainless steel and leather furnishings. The camp boasts of a private veranda overlooking the scenic wilderness, an inviting dining tent serving local and world delicacies, as well as a number of private lounging tents scattered across the property. The camp is the only luxury offering to lie within this unexplored region of outstanding natural beauty. With comfort and adventure bursting out of every seam, Jawai Leopard Camp is a place of dramatic beauty tucked peacefully away, offering you the chance to unwind completely.

Jamtara Wilderness Camp, Madhya Pradesh
Jamtara Wilderness Camp
Madhya Pradesh

Surrounded by tall Arjuna trees and an ancient Banyan rooted on a dry riverbed, each of the 12-tented rooms at Jamtara overlook the Pench forest which sets the perfect background to this jungle experience. Light, airy and with optimum views of nature, the Jamtara Wilderness Camp's tents offer its guests the option of sleeping outside on the patio or on a machaan (beds on stilts) under the stars, listening to the sounds of the jungle. And if you're worrying about the bugs and the cold, they are taken care of with proper netting around the bed; quilts and hot water bottles are at your disposal. Along with sighting tigers, leopards, civet cats and other wildlife in Pench National Park, the guests also get to experience the rural country life in this corner of India. The Jamtara Wilderness Camp concentrates on bringing the guests closer to nature, using their surroundings and community, so that each leaves with a unique experience.

Paros by Amarya
Goa

Anchored on the soft white sands of Morjim beach, overlooking the Arabian Sea, Paros offers a three-bedroom Portuguese beach villa, eight luxury air-conditioned tents and a nouvelle restaurant & bar with a sun-bed service. The interiors of the tents and the beach villa are designed in distinctive Amarya charm, artfully blending ethnic Indian textiles and regional antique furniture with modern design aesthetics and vibrant colour palettes. Opened in 2013, this is the second venture in Goa by the Amarya Group, following the success of Amarya Shamiyana in Ashwem. Walk through the resort's sand garden, gorge on the fresh seafood at the ocean front al-fresco restaurant, or just soak in the sea-breeze sitting on a sun-bed. Intimate, charming, and always stylish, Paros by Amarya offers another unforgettable vacation experience with a perfect sunset spot that is best enjoyed with the house Sangria.


Edited by Tanvi Kataruka