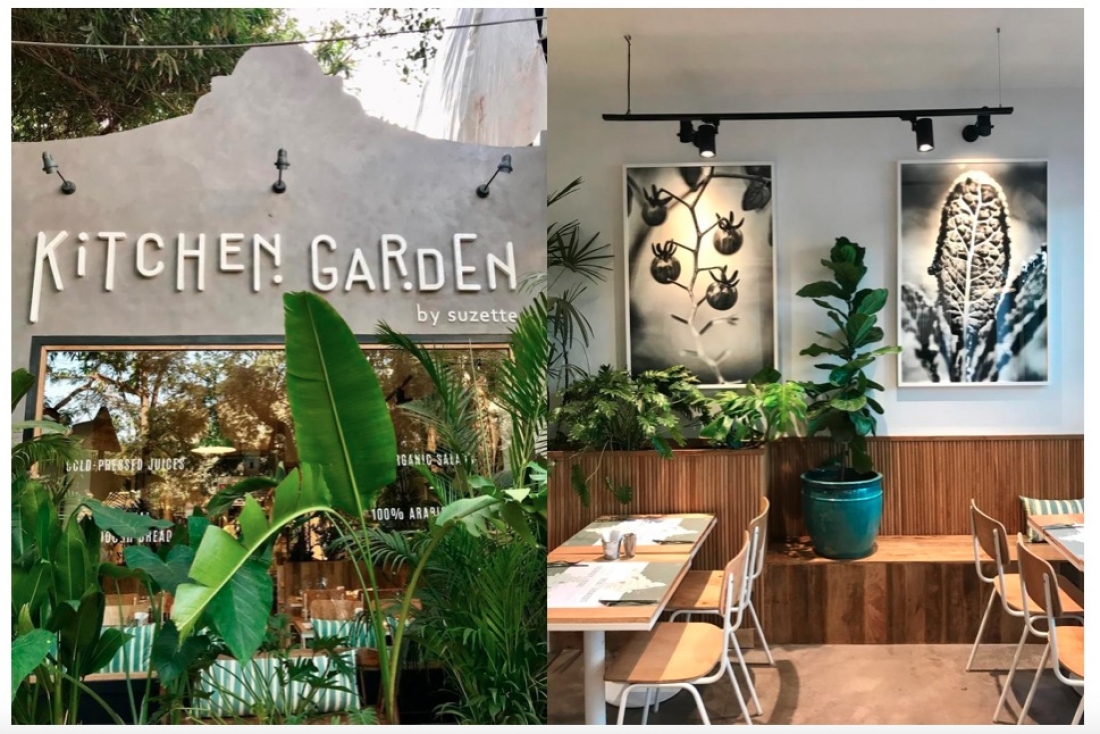 Green Gourmet
Kitchen Garden By Suzette
The Garden
The Garden has been widely written and talked about as both a centre of emotions and a centre of cultivation of selfhood, which brings our attention to the attachment of selfhood to property. In the city of Bombay, which lacks the concept of gardens altogether, walking into the incredible Kitchen Garden By Suzette is like walking into an enclosed green space, one's very own glass house. Kitchen Garden, with all its black and white paintings, green ceramic pots and plants, comes across as one of the most organic spaces one may find. And if you're a sucker for authenticity, this is the place to be.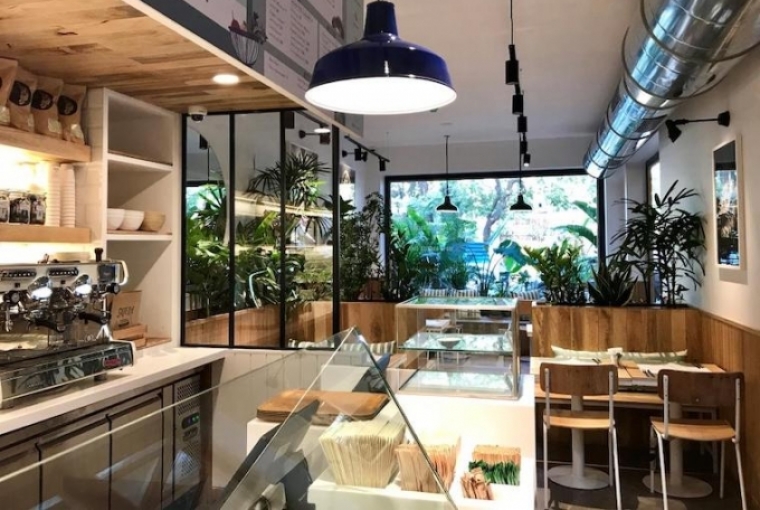 The Brains
The owner and head chef, Antonia Achache, got introduced to India a decade ago due to an exchange program at JNU. In an attempt to explore her culinary craft, she decided to bring French food habits to India. What started as a joke between three incredible French souls- Antonia Achache, Jeremie Sabbagh and Pierre Labail, resulted in a chain of healthy and one-of-its-kind restaurants that Bombay now has the pleasure of indulging in.
Antonia says, 'The best way to get things done the way you want is to know how to do it yourself and train people your way. I've learnt to do everything myself: from crepes, pastry and bread to interior design!'
Jeremie, Antonia & Pierre at Kitchen Garden
The Produce
The Kitchen Garden By Suzette, an organic salad and sandwich bar, is the ultimate post workout spot as it offers a wide range of freshly squeezed and cold pressed juices and smoothies. The menu also comprises of healthy salad bowls, pancakes, sandwiches and many other quick bites. The avocado toast, a treat to both the eyes and the taste buds, is our favourite pick on the menu. Also part of our brunch was the Chicken Avocado Caesar Salad, Falafel Sandwich, and their home made Apple Iced Tea, which reminded us of the fresh Kashmiri apples and gave an aftertaste of the Kashmiri kahwa tea. The mini chocolate tart is just the right amount of sweet to conclude the meal.

This inclusive place also caters to vegans, gluten-free diners, non vegetarians, eggetarians, and aims to promote a very healthy and an organic way to live. From working closely with a farm to produce its food to curating its own meals, Kitchen Garden lives up to its principle of self sustenance.
Far East Salad, Hummus multigrain sandwich with Green detox juice and a nuts and seeds yogurt
More Gardening
A new Kitchen Garden outlet has just opened in Juhu weeks ago. Another outlet is expected to open in the first week of may at One Indiabulls Centre, Lower Parel. The Suzette Bakery is expected to launch later this year too!

Text Priyanshi Jain