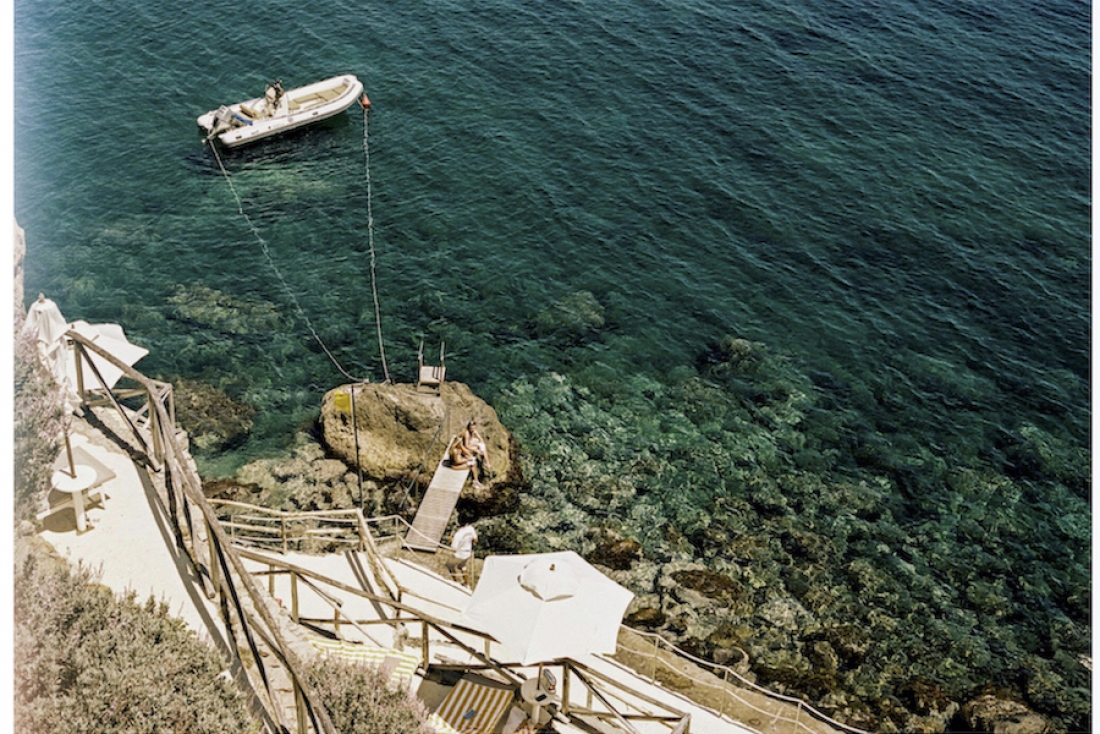 Just like falling in love with someone, falling in love with a place has to do with more than good looks…there is a certain amount of serendipity, luck and magic involved. While in Tuscany three years ago I found myself with a few days free, and having never spent any time on the Tuscan coast, decided to spend those days exploring it. I vaguely remembered a friend mentioning a hotel called Il Pellicano, and so sight unseen I called them to see if they had any rooms. Naïve of me, not knowing that it was one of the most in demand hotels in Italy, but this is where serendipity steps in…they had just had a cancellation 15 minutes ago, one beautiful suite and it was free for the three days I needed…would I like to book it? And just like that, my love affair with my absolutely favourite hotel in the world began.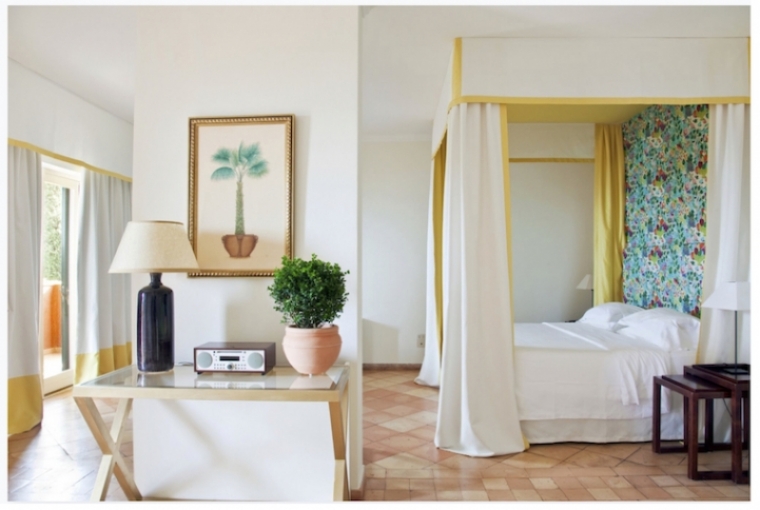 Driving up to Pellicano from Siena took us through the incredible rolling Tuscan hills, craggy rock faces, and then a verdant coastline packed with the amazing Italian flat topped stone pines and an abundance of palm trees. We zoomed past a fishing town called Porto Ercole and took the sea road down to Pellicano. Views of the Tyrrehenian Sea with outcroppings of little islands near and far, hidden pathways making their way down to beaches-public and private, and then finally the twists and turns of the road that leads to a gate with the little pelican logo that has greeted me every year since that first visit.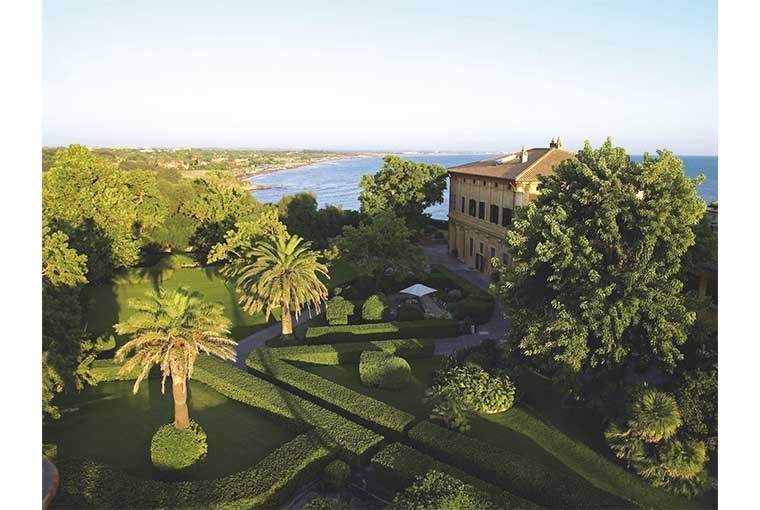 That line drawing of the pelican is the first clue of the treasures that lie within; its minimal simplicity that belies the absolute luxury of not just the hotel, but of every single detail that one encounters; the expanse of the views, its service, the fact that a place like this can exist in a part of the world that seems so unspoiled.
It is precisely this simplicity that makes the design and experience of not just Il Pellicano but its sister hotel La Posta Vechhia such a treat. Owned by Robert Scio and designed and run by his daughter Marie-Louise Scio, Il Pellicano was lovingly renovated in the last decade after having been in the family since 1979.
Marie-Louise's touch is visible everywhere one turns. Walking into the reception, greeted by charming staff in the uniforms designed by her…simple dresses with enormous bows at the back of each waist is, to me, the perfect metaphor for all of the design that permeates through the hotel. Well done luxe simplicity with a flourish.
Pelicans are everywhere one looks, from the logo above the fireplace, to ceramic versions dotted through the bar, beautiful old botanical drawings of more pelicans, and of course the logo that sits subtly in various forms (on the coat pins of the staff, on their stationery, and on my favourite object.-their cotton tote bag that is the perfect example of an iconic type treatment rendered into modern day functionality.
The touches that make a small hotel a truly special one are all present at both Il Pellicnao and Posta Vecchia. The towels with their signature yellow stripes that can be found poolside and beachside, the delightful bath products with their sweet whimsical names (First Dive, A place in the sun, A warm summer breeze) , hand painted tiles that hark back to older times but with a modern touch, bountiful orange trees and what feels like fields of rosemary planted throughout the property, the wall of bounganvilla that no one can resist posing in front of, illustratred place mats at their outdoor restaurant (the Peli club), the colourful cushion scape at their outdoor bar, the hidden nooks on the walk down the stone path to the beach club on their private cove, handsome pool boys at the beach with the little yellow striped bar car, the gift shop that sells a finely edited collection of clothes, jewels and other collaborations with designers, artists and writers, the gym with an uninterrupted view out onto the bay and the pool, and the views…oh the views!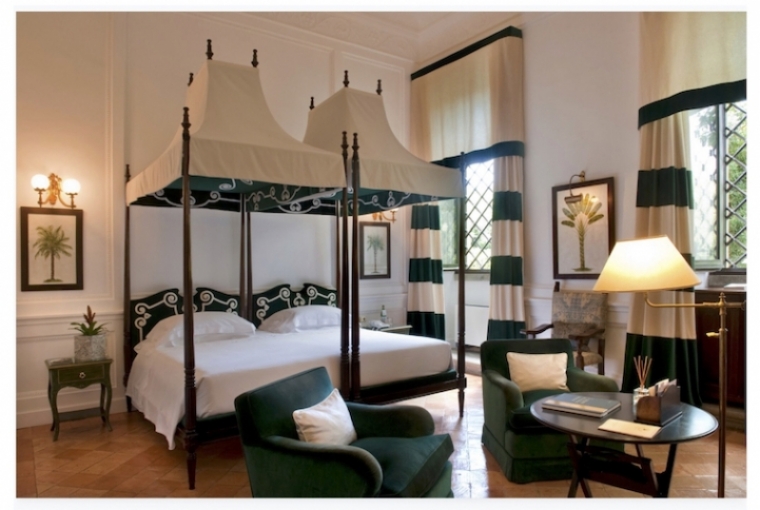 There is also the added beauty of the history of hotel told through the uber glamorous book that Marie-Louise commissoned a few years ago, with the brilliant idea of using the photos taken of the property by John Swope from the 60s, Slim Aarons in the 70s and finally Jurgen Teller in 2009. A flip through transports one back to the chic moment of Count Fillipo Theodoli arriving at the hotels private jetty in 1973, captured by Slim Aarons (who was a frequent guest), another few pages later we see the owner Robert Scio with his wife at their villa on the grounds that was previously owned by Charlie Chaplin, and a few pages later we have Jurgen Teller's pictures of Marie-Louise with her friends by the pool…old world transforming into new world, all the while keeping its charm, intimacy and glamour.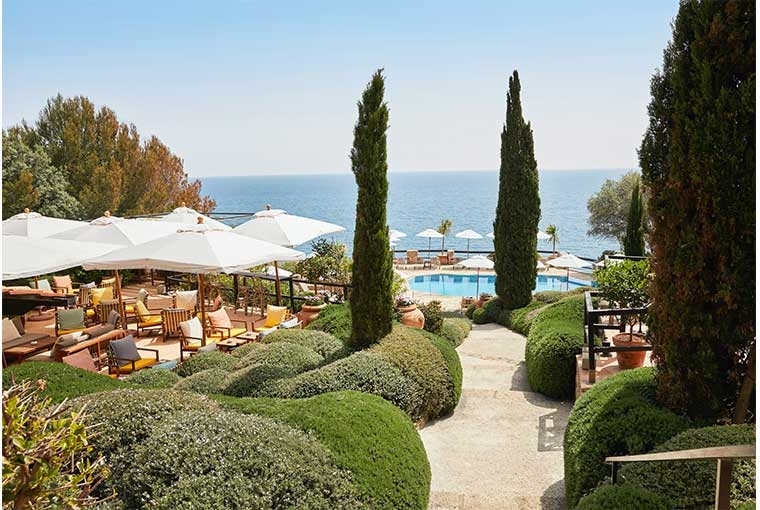 Therein lies the magic of both Il pellicano and La Posta Vecchia. They both manage to draw on their history (LPV used to belong to Roman nobility and being a mere 30 minutes from Rome, was their weekend seaside retreat. Bought and renovated by John Paul Getty in the 1960's, it holds many roman ruins and artifacts that have since been preserved and are accessible to guests to visit) and yet feel completely fresh and modern.
Seeing how much I love spending time at her hotels, I thought it best to get Marie –Louise's thoughts on her inspiration and design process. She recently launched a consultancy (rebranding and remaking other hotel projects) and I asked her about her dream project.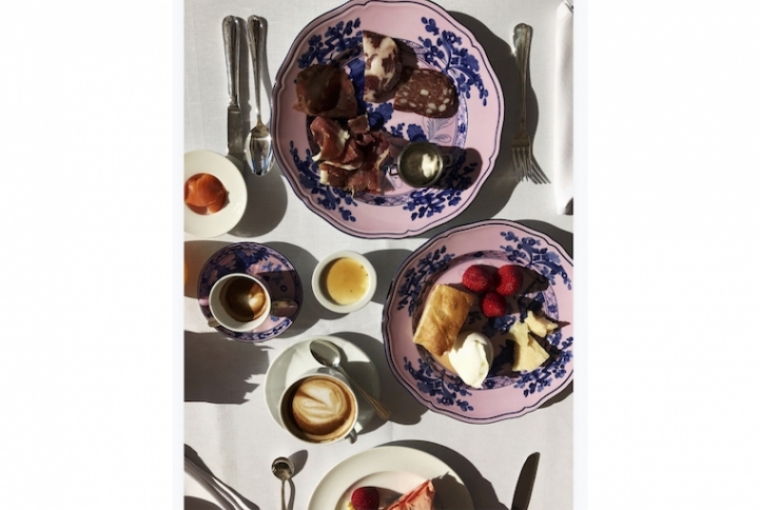 MLS:Relaunching and giving a second life to historic hotels, old grand dame hotels. These kind of hotels are my dream project, bringing them back to life in terms of guest experience and of course in terms of business. Growing up in two very beautiful places such as Il Pellicano and la Posta Vecchia it certainly formed my aesthetic.
RM: I have noticed subtle changes over the past few years on some of the design elements at Pellicano, (like the table mats from illustrator Liselotte watkins). Is there a master plan, or is it as inspiration strikes.
MLS: There is a Masterplan which has been constructed as a result of many inspirational lighting strikes, let's say connecting the dots of what has been done in these years
RM: You collaborate with various brands for the pelli shop and the hotels (LA Double J, For Restless sleepers and so many more) How do those come about?
MLS: It's all quite organic, It all starts with the person who I meet who I connect with on a human level and the magic happens where I or the other person generally say, "hey, how about we do something together?" and bam, we do it!

Text Rymn Massand