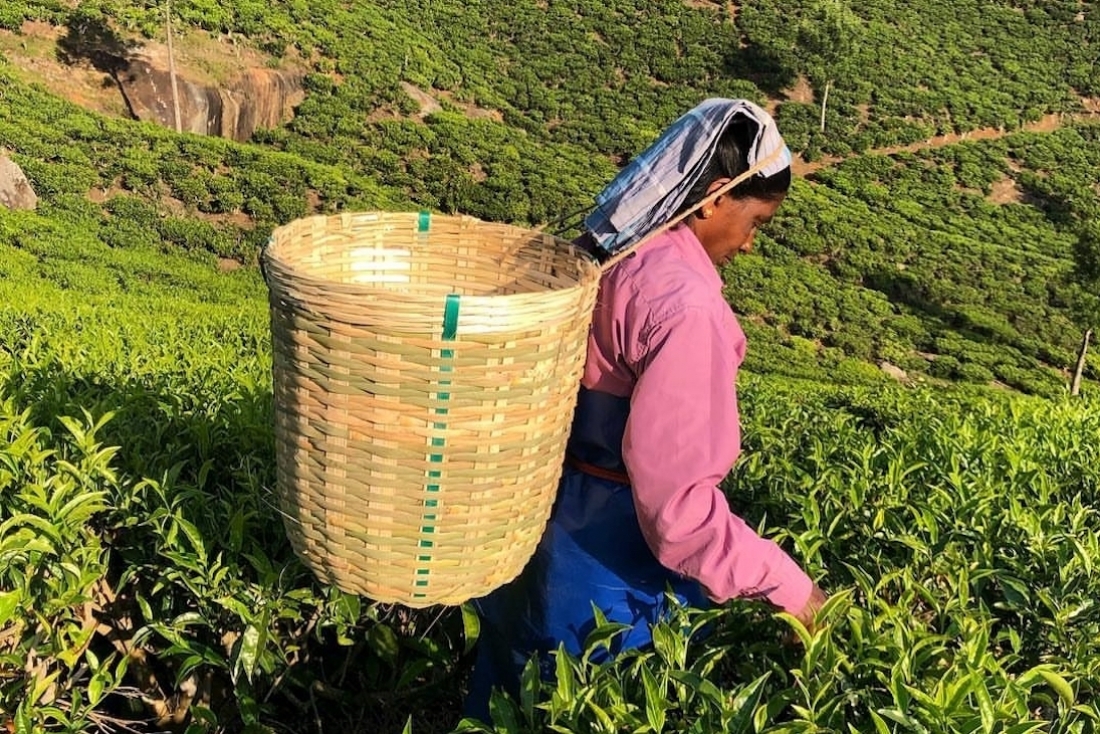 It Best Happens Organically!
Sustainability is a journey – not a buzzword, a trend, an industry. However it is important for all culture and enterprise to be directed unto this goal, which is the only way to go forward.

With so many choices around us, how can we make a small difference in choosing the natural, the sustainable, the conscious way of living? We bring you some new and interesting lifestyle ventures here in India that stand out from the crowd.

Vahdam Teas
Featured on the list of Oprah Winfrey's Favorite Things for 2018, this award-winning tea label was started a few years ago by Bala Sarda, who was then 23 has been among the Forbes 30 under 30 names. Vahdam is an au organic teamaker that sources premium quality teas from plantations within hours of harvest, and turns it into interesting infusions such as turmeric ginger or spiced tea with lemongrass, cinnamon, bergamot and black pepper choices – all curcumin rich and flavorful. For Bala, it was a significant journey to give a new turn to his tea legacy. His venture aims at empowering an enfeebling Indian tea industry and millions of farmers through its first social initiative - TEAch Me, under which it directs a part of its revenue towards the education of its tea growers' children. At present, the program has covered one of its partner plantations in Darjeeling.
The Prodigal Farms
This is an urban experiential farm project on the outskirts of Noida that caters to those who care to eat clean and live a more natural lifestyle in an urban setup. Their aim is to bring people closer to the source of real food- by growing seasonal local produce through natural farming and permaculture practices, processing artisanal food products, teaching farming as a life skill to the next generation of leaders, servicing farm-to-fork menus and curating sustainable zero-waste farm experiences, workshops and training programs.
At the Plucked & Plated experience here, a communal table serves multiple courses of produce from the farm itself. You'll get to feast on a four-course menu paired beautifully with freshly brewed organic beverages - the menu is zero-mile, custom made, and vegetarian. You're encouraged to get your hands dirty by being a farmer for the day, learn about natural farming techniques, composting and animal husbandry, before you dig in to the scrumptious meal ahead. And it's the easy atmosphere and showcasing of music, painting, photography and storytelling that makes it a more enriching experience.
Bili Hu
The word Bili Hu comes from Kannada - a language spoken in the state of Karnataka where coffees were first grown in India. 'Bili hu' is a white flower symbolic of the coffee plant flower, which blooms to signify the harvest season. Bili Hu is born out of a passion for good coffees and their unavailability in the domestic market.

Its founder Bharat Singhal was an Environment Designer by profession with experience in designing in retail showrooms, brewpubs, exhibitions, events, installations, television sets and other narrative environments. He was working on a hypothetical retail design project back in 2012 with an aim to promote Indian grown coffees with an appropriate design solution. He reached out to the coffee board of India in Delhi and Bangalore and by the time of completion, he gained interest in coffee so much that he kicked off his own retail model for homegrown coffee, all organic, to go out from the best estates. The Bili Hu bean is as fresh and interesting as the story behind it.