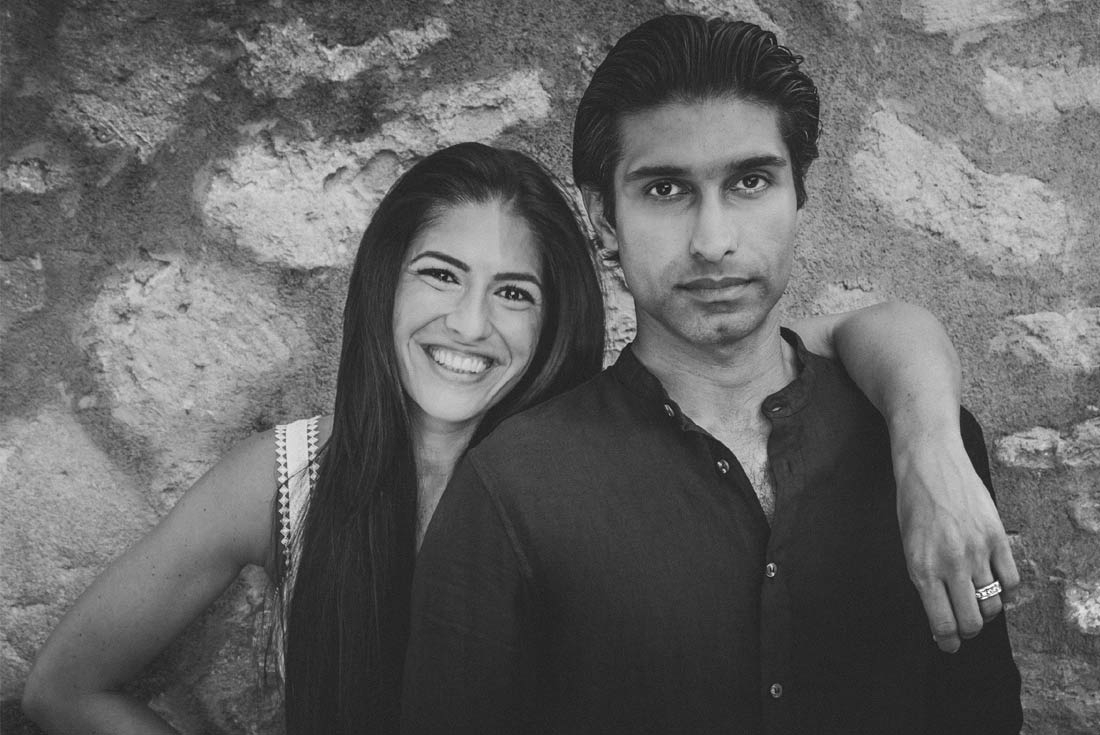 Ladies First
Uraaz bahl & Shaana Levy-Bahl
Just before the closing of Ladies First, there is a scene where Deepika Kumari is being interviewed about her performance at the Rio Olympics [2016]. The former World Number One Archer—nervous, disappointed, bewildered, starts off by repeating the question looking into space, struggling to find her answer but instead, she breaks down. She wants to quit, walks off, but comes back to tell the camera person not to ask her anything about the performance. Bewildered because of the attention, disappointed about her performance and nervous about her future, Deepika tells us how the people of India are to be blamed for everything that is wrong about women. How a sports person is reduced to nothing if they don't get an Olympic medal home. [Even the horrifying statistics don't move a muscle anymore.]

Ladies First, a Netflix-original documentary by debutants Uraan Bahl and Shaana Levy-Bahl, takes you through the journey of Deepika Kumari, her trials and tribulations in becoming number one, and eventually losing the title because of the lack of facilities provided to Indian women in sports. The makers, Uraaz and Shaana, feel strongly about the subject. Shaana grew up in Zurich, Switzerland and her main source of entertainment was going to the cinema, reading, or watching movies curled up in bed in between her parents. Uraaz, however, grew up in India where creativity at school is still not nourished, and he kept his dream of directing a secret until he read about Deepika Kumari. Here they share a lot
more about their journey and the film.

What drew you to filmmaking?
SLB/UB: Storytelling to educate and entertain is such a powerful and important tool! We both take the responsibility seriously and are fascinated with how deeply you can touch and teach people through films. Helping people empathise and discover more about the world and important issues through other people's stories is something that draws us both to this art form.
When did you decide to collaborate on Ladies First?
Uraaz Bahl: I was having a difficult time with my real estate business, dealing with bureaucracy and corruption was slowly killing my spirit. I couldn't understand why I was being hindered when all I wanted to do was create something positive for our nation. One Sunday, I read about Deepika in the papers, and I had followed all our Indian athletes closely at the London 2012 Olympics and when reading about the hurdles she was facing, something resonated within me. I could relate to her and I understood the frustration she faced—here was a girl who was bringing pride to our nation and how were we helping her?! I knew that I could tell her story and I turned to my wife and said, 'I think we should make a documentary about this girl Deepika!' She read the article and said, 'Yes, let's do it!' That's when I knew I married someone as crazy as me!
Shaana Levy-Bahl: That's when our journey began—we jumped head first into Deepika's story and had no time to question ourselves. I think if we had stopped and analysed things we probably would have talked ourselves out of it. It was the best spontaneous decision
we have ever made!

Why are you so passionate about women in sports?
We are both interested in how sports help gender equality. India's economy is growing rapidly and we hope to see the same pace of change in our society's attitude towards women in sports. Even if our girls don't become athletes, sports have the power to inspire confidence, leadership skills, self-esteem, team building, endurance, and gender equality. As Deepika says, 'Sports has taught me an important lesson to never give up and keep fighting no matter what.' It is crucial that in India it stops being a taboo for girls to play sports—statistics show that women who play sports are less likely to take drugs, smoke or excessively drink, it helps with depression, girls are less likely to become pregnant at a young age or marry as child, and they feel more equal to men.

What is the message of the film?
Talent in every country is evenly distributed amongst genders, but opportunities are unfortunately not. In India, we have squandered the unrealised talents of millions of young girls. We hope Deepika's story can help shatter India's tragedy of small expectations for girls and put LADIES FIRST. We wanted to tell Deepika's story as she came from the most impoverished part of India had to face so many hurdles, financially, culturally
and socially—if young girls from all over the world saw her story and what she has accomplished they would feel, If she can do it, so can I. Deepika's story has the power to inspire and force you to not want to give up! She has reminded us that you only lose when you quit.
How does her story flow out?
Ladies First tells the inspirational story of Deepika Kumari who, as a girl born on the roadside to abject poverty in rural India, went in search of food, stumbled upon archery, and within four years became the number one archer in the world. At 12, Deepika left home to find a better future. Searching for food and shelter, she happened upon a government-backed program for archery. Learning that team members got a meal a day and a roof over their heads, Deepika, who'd never heard of archery, asked for a tryout. Weak and malnourished, she failed miserably. She begged for time to learn and another chance. Through hard work and determination, by age 17, she ranked number one in the World and was on her way to the London 2012 Olympics to represent her country. We document Deepika's path to the Rio 2016 Olympics. Having to overcome the obstacles of a repressive system, she strives to achieve her dream of becoming the first Indian woman to win an Olympic Gold Medal.

What were some of the challenges you faced during the process of making the documentary?
UB: When she lost we had no idea how to end the film as we were certain she was going to win at least a silver medal in Rio. Everything was pointing to a win! She was breaking world records during her trials and was extremely confident. When she lost we were all devastated.
SLB: That's when we had to dig deep, and learn from Deepika and realise that the story is not about winning or losing. Deepika has already 'won' if you look at what she has accomplished personally, for her family, for women and for the nation. The real lesson and end of the film was about inspiring other young girls and teaching us all that life is difficult, there will always be ups and downs, but the important part of life is how you pick yourself up when you are down and continue fighting no matter what.

Do you believe that there exists a general malaise in our society with regard to women?
UB: We spoke to Deepika a lot about this issue and the stories she shared with us were eye opening—she and her sister are the only girls above the age of 18 in their village who are not married. Her friends were taken out of school at a young age to learn household chores and cooking and were never allowed to play outside with boys. Her mother was beaten by her uncle for going to work… the stories go on and on and curdle your blood! Unfortunately her stories are not unique in India!
How far are we till we give our women the appreciation/rights they deserve?
UB: Unfortunately we have a long way to go in India. In 2012 the UN voted India the worst place for women to live among the G20 Nations, Saudi Arabia polled the second worst! That in itself paints a grim picture! The issue is our cultural mindset not the law—in India, men and women are equal in the eyes of the law…the issue is a lot deeper and ingrained in our social structure which is much harder to change. It will happen but it will take time.
SLB: India has 120 million adolescent girls, accounting for nearly 10% of its population. Despite their numbers, girls are a largely invisible and highly vulnerable population. Prevailing socio-cultural customs leave them powerless to build their future. When girls are empowered, communities thrive and economies grow. Invest in a girl, change the future. If India enrolled 1% more girls in secondary school, its GDP would rise by USD 5.5 billion. If all girls had secondary education there would be two-thirds fewer child marriages and 12 million children would be saved from malnutrition. We have many issues to tackle and luckily there is awareness now, so the change will begin.

How did you pitch the documentary to Netflix?
SLB: We showed them the finished film and prayed it resonated with them!
UB: Netflix was always our goal for the film as they have created such an amazing global platform for documentaries—it is my go to for docs and their content is varied and incredible.

You have screened at various festivals and have garnered tremendous praise and received awards—did you expect this kind of response to the documentary?
UB: Both of us are thrilled, shocked and humbled by the response the film has received internationally. We have 15 awards and feel so privileged to have been able to tell Deepika's story to the world. She is the one who deserves all the praise and honour! Remember what Deepika says in the film—keep fighting for your dreams no matter what, as you only lose when you quit!

Text Hansika Lohani Mehtani