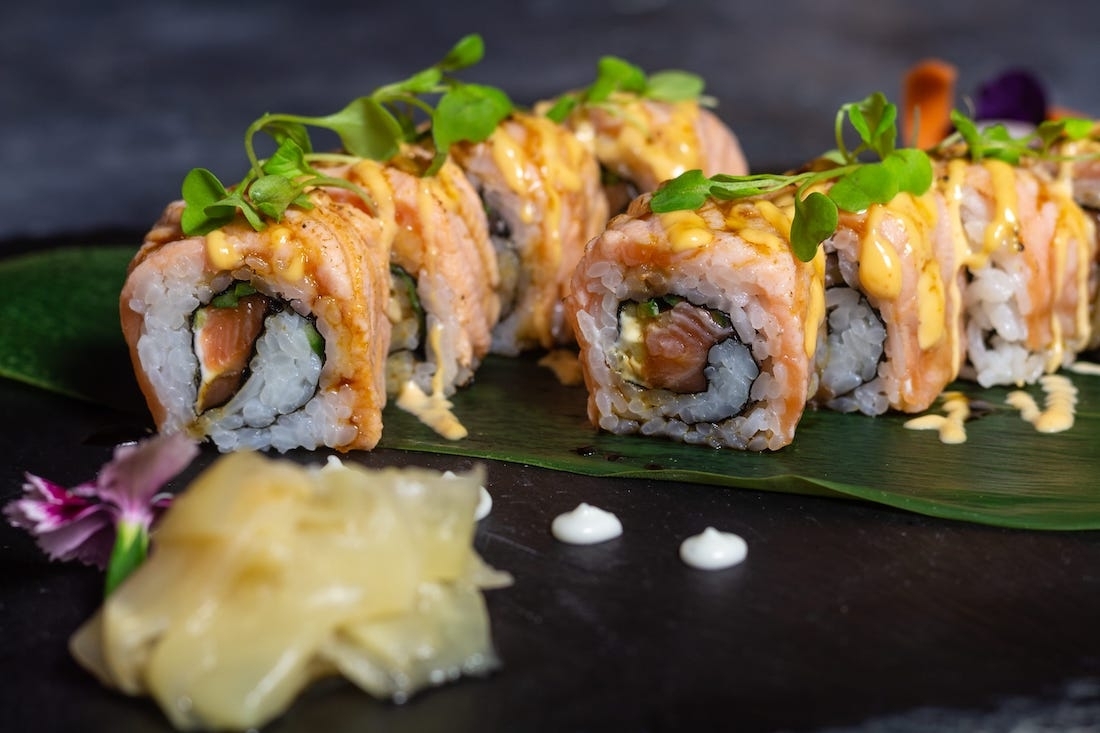 It's good to see how Delhi's Aerocity has turned into a happy hub for all sorts of tummies and tastebuds both in transit and residence. But where there is more choice, there's bound to be more noise – and not every place that's trumpeted stands true to its feast.
Kampai, sitting quietly in the corner, is a surprise almost. Most Japanese restaurants about town make no attempt at understating themselves – Fuji has long been a favourite, Guppy and Megu sing loud on the other end. But Kampai, small and cosy, can almost be missed unless you step in.
And then, its flamboyance takes over.
Making good use of its not-so-huge cube in Worldmark, it creates a comforting experience with capsule seating, luxurious deep-red interiors; faux cherry blossoms and projections, an occasional Buddha and staff dressed in old school style. A Japanese family with a toddler is seated at one end. A business meeting is going on the in the other. The old oriental principle of balance is well exhibited, as with the right mix of pop music, a cosmopolitan vibe and yet the most authentic spread of flavours once the food rolls in.
The aburi salmon roll starts sublime and ends spicy, setting the tone for the carefully crafted menu. The Chirashi seafood salad and tuna tartare with truffle oil on rice cracker win our hearts. Other signature delicacies we must mention include black cod miso, lamb chops in miso butter and Ome-Rice (Fried rice wrapped in cooked egg omlette). What's remarkable is that there is no loss of traditional flavor despite the effort to give it a contemporary twist.
For the less adventurous, there are seafood grills, sushi, sashimi, nigiris, ramen, tempura, udon, tepenyaki and other classics.
The Yuzu Sour, a signature cocktail that floats in from Kampai's 18-foot bar, proves a creative delight. Ingredients such as sake, shochu, wasabi, shanso pepper and pickled ginger give the drinks a distinct character – imagine a wasabi martini! The menu also has a wide range of Japanese sakes; champagnes, whisky, cocktails, beers and carefully-selected wines from different regions of the world.
It's a wrap with an alphonso ice cream, but looks like we're going back for more.
Text Soumya Mukerji