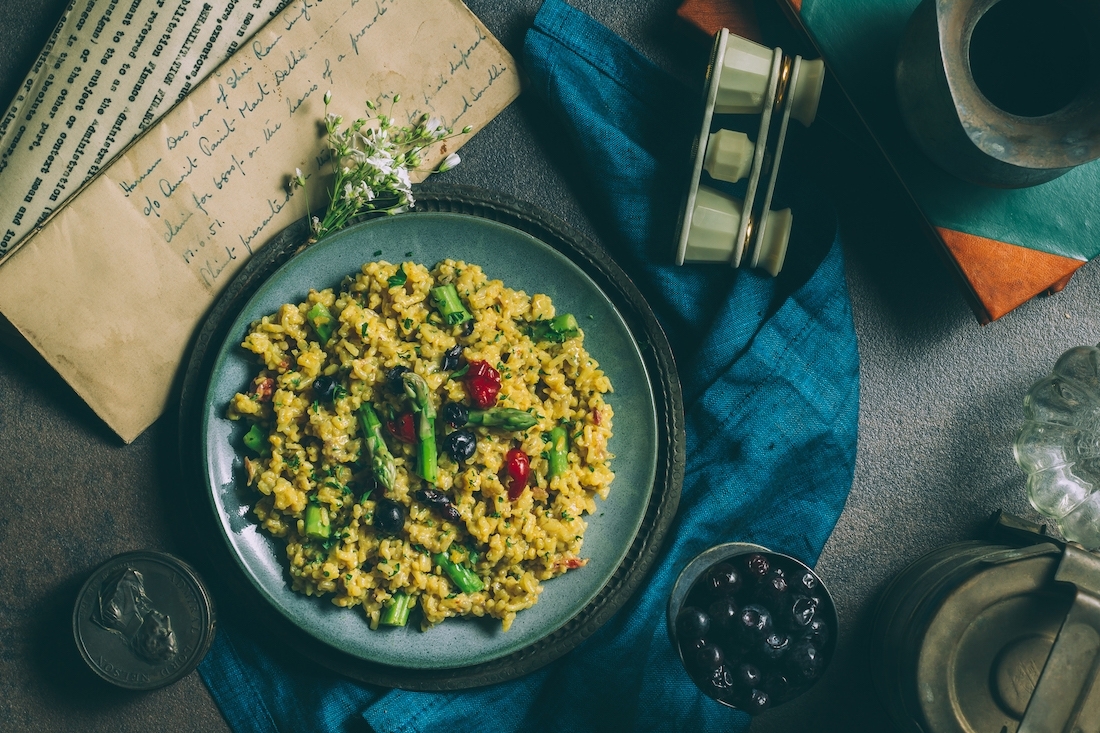 In the whole cacophony of Khan Market there is a quiet balcony to see the sunset from; there is a colonial couch in canary yellow against birds on wallpaper trees that put the music back in your glass of malt. Anglow – the classic Anglo-Indian whisky bar and kitchen – is a charming son of the times that inspire it.
Out for an early supper, I climbed the first flight of stairs to enter a floor with huge couch pockets meant for bigger groups, but it was floor two, with an enchanting little outpost sans seating where a glowing sunset called me out. The balcony looks out into a canopy of trees toward the quieter end of the market and whilst you can't sit out there, it serves as a good appetizer at the right time of the day. Inside, try taking one of the two yellow corners with majestic mini thrones and lamps dusted out of the early 19th century. There are antelopes, chessboard tables, stories in the upholstery, letter memorabilia – the interiors are rich in artistic detail, natural motifs and colonial collectibles that add a warm vibe to the space without being overpowering.
What really overwhelms is the whole wide whisky menu – thicker if not as thick as the food file. The Gibson, GNT (Gin and Tonic) and Sidecar are some good old classics but it's really their signature cocktails that give the rest of Khan a complex. Their Anglow Spice and King's Derby are full-bodied and fabulous, and bean lovers must try the Coffee Train.
Pair it with shammi kebabs, devilled eggs, assorted roasts and what have you for starters, and move to the nostalgic mains - the Railway Mutton Curry inspired from that served in first class compartments, or good old khichri, herbed and flaked fish lovingly called Kedegree, country chicken stew, vindaloo or the legendary dak bungalow curry. The Raj pretty much got our tongue. For dessert, we chose the aptly heady Tipsy Pudding.
When all that nostalgia comes together with some good conversation there's an effervescence that permeates the place even as it's been hours since that golden sundown, and you know why they call it Anglow. The sun never quite sets on an era of good food and great whisky.
Text Soumya Mukerji