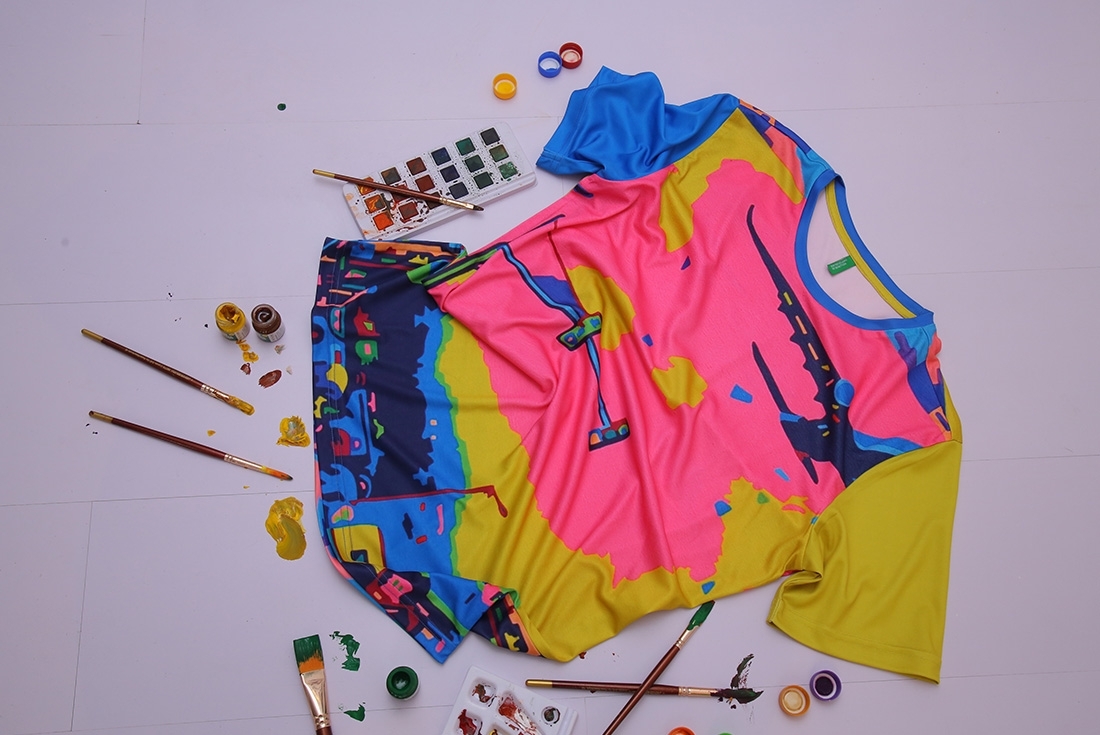 Painting Goa more than just red
#UnitedByArt, Benetton India
No painting is ever complete, said artist Julio D' Souza, and it is one of the many lines I will never forget from the #UnitedByArt camp at Goa. The experience of meeting artists under one roof as they create together with different thoughts can be exhilarating, and artists from across ages and backgrounds worked magic at the confluence with their own techniques and material--vegetable dye, silver foil et al. Some of these participants shared with me how theyfind inspiration in nature, few see the world like a clown would; others draw from buildings, colors, lines.

Organised by Benetton India for which social integration has been an important concern, this synthesis aimed to promote cross-generational dialogue about the subject through the medium of art. Interestingly, art forms the DNA of Benetton, linking it back to Imgao Mundi - the art collection of works commissioned and collected by Luciano Benetton on his travels around the world including India - Art without borders and Fabrica, the research centre which is an integral part of Benetton group. The group's collections reflect quality, respect for the environment and the goal of creating a brighter future, and in sync, the creative lineup aimed at empowering artists and integrating fashion with storytelling by introducing a capsule collection of special polo shirts with the artworks.
Artists at the camp, which was a vibrant scene of sea and paint splash, included Somenath Maity, Bhaskar Rao Botcha, Biswajit Mondal, Julio D' Souza, Sachin Jaltare, Pappu Bardhan, Sachindranath Jha, Siddharth Shingade, Sidharth, Aarushi Kumar Patel, Bandana Kumari, Illoosh Judge Ahluwalia, Oinam Dilip and Suchit Sahni.

One artist whose work stays with me till date is Biswajit Mondol. His technique and his detailed work reminds me of my travels to Udaipur where I went for an art assignment, where his brilliance helped me learn the technique, tools, and medium of miniature art.

One of the highlights of the camp was the first ever Instagram live auction. Rhea Kapoor invited popular fashion influencers to support the initiative by taking the auction live and securing the first 1965 likes on one of the coveted polo shirts to win the collectible. Integration of heritage and philosophy was seamless, celebrating the Benetton DNA and encouraging a responsible brand attitude towards emerging artists.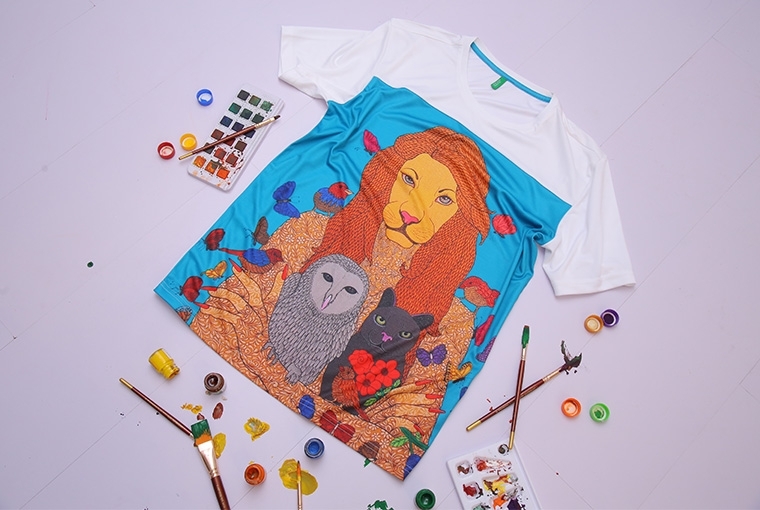 Sharing her excitement on being a part of the first of its kind initiave, Rhea Kapoor said, 'I am elated to be a part of this significant creative platform by Benetton in India. The #UnitedbyArt is a commendable effort to celebrate fashion & art and would love to see more & more artists being recognized under the realm of this initiative.'

United Colors of Benetton's commitment to social issues has always been a central feature of the brand that, through its communications campaigns and collaborations with leading non-profit organizations, makes the public reflect on social issues of universal relevance. This is a great start, and we hope to see more coming!

Text Sharad Shrivastav