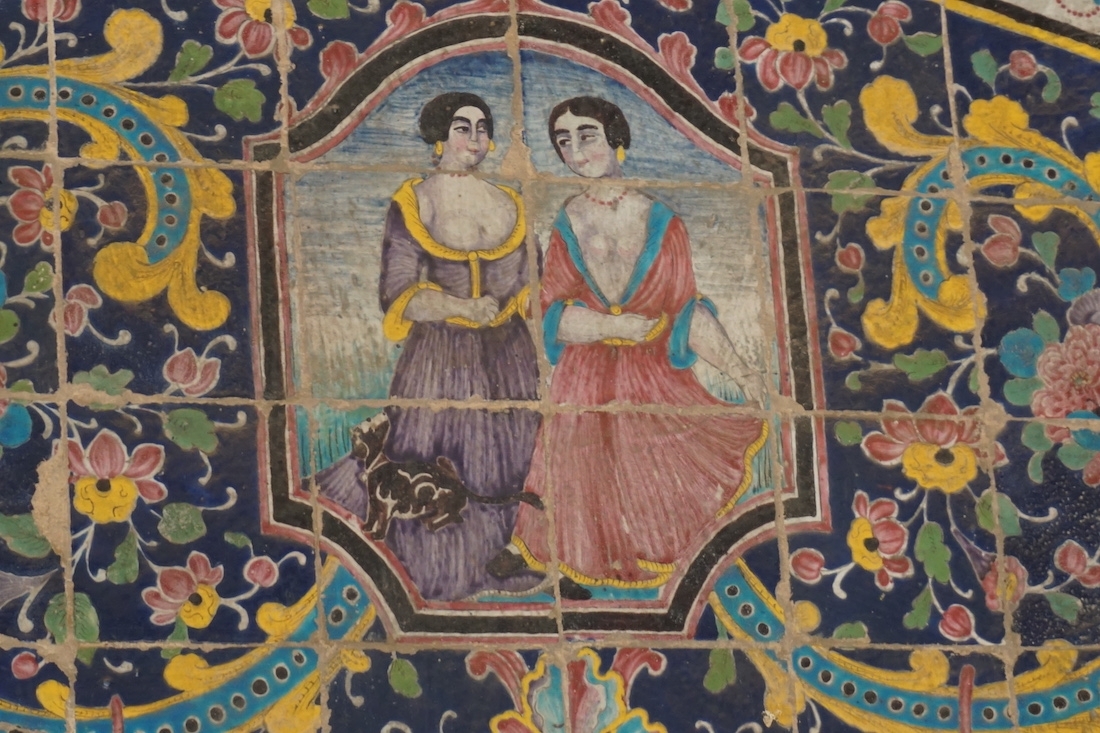 Scheherazade Calling Scheherazade
The Danish author Hans Christian Anderson once said to travel is to live. While our lives maybe on pause at the moment and the very idea of travel a far away dream, this simply does not imply that we can't reminisce old adventures to channel some positivity during these turbulent times. Explore the tomb of Persian poets Hafez and Ferdowsi, ancient shrines, the desert city of Yazd and Tehran, the modern city with an Islamic twist. Take a mental getaway with Pearl Sandhu as she travels to Iran:

When I finally decided I was going to Iran for a solo trip, I knew it was going to my personal Ithaca. It took a lot of conviction in my own judgment to visit a country on no one's vacation map. I also had to rebuff a lot of friends and their well meaning advise for my 'well being'. Everyone was convinced that I should be going anywhere but to this Islamic Republic that is often in news for the wrong reasons. Nuclear weapons, human right abuses, trade sanctions are all that you hear about each time you switch on CNN and yet I never believe what I hear entirely.
Everything from the Visa formalities to allocating finances tested my resolve because no one quite knew the right way to go about it. To top it all, there's the American visa penalty for anyone visiting the country. I wondered if all the doom in the air about Iran was true, and if I was really walking into trouble. I can never forget that admonishing call from a friend who warned me I should forget US trips henceforth, almost making it sound like I was walking towards the guillotine!
It made me start my much-awaited journey with a heavy heart. However, the minute I was aboard my Mahan Air flight, I knew I had made the best decision of my life. My co-passenger Ashwin turned out to be an Indian engineer posted in Tehran who soothed my fears. When we landed at Imam Khomeini International Airport early in the morning, I could feel the cold mountain breeze and the promise of an adventure. Ashwin took over as my temporary guardian and guide, taking me to his girlfriend's house where they most graciously got me a SIM Iranian Rials and a Tehran Metro card.
Mashid, the first Iranian girl I met, was a telecom engineer and lived in the west of Tehran with her mother in a plush, cosy house, lined from corner to corner with velvety Persian carpet in pastel hues. Her house looked straight out of a Hollywood film of the 90s, and she looked like she had just walked out of a beauty pageant. Thus, I started my vacation with a grand gala of Persian hospitality. On the table laid for breakfast was a pot of bubbling Iranian Tea, Sangak—a kind of soft bread with Iranian cheese, fresh cream, cherry preserve, watermelon jam, musk melon and Mashid's mother fussing over how little I was eating.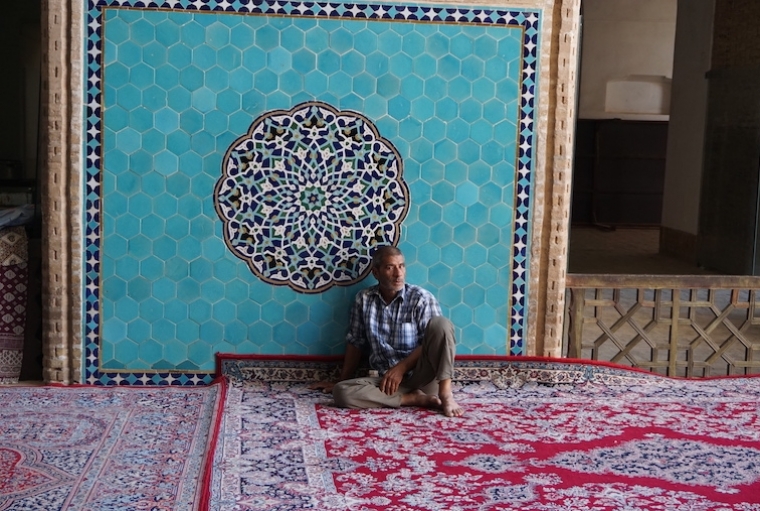 I spent the next few days exploring Tehran. It is a throbbing, modern city with an Islamic twist. There is so much history and beauty to be discovered in its Qajar era Palaces like the Golestan Palace, The Modern Art Gallery showcasing the finest collection of modern art [you'd be surprised], The Jewelry Museum displaying some ancient glories of Persian wealth, the beautifully manicured parks and gardens where families hang out, the streets lined with chinars and jobs [small water channels to irrigate trees], old fading taxis and the sparkling metro full of vendors selling everything from steel spoons to lingerie.
There were roses growing at every corner of the city and strangers so kind they would take you to your destination if you asked them for directions. More than a few times on learning that I am an Indian, I got explicit declaration of love for Bollywood. Ali, the receptionist at my Hostel, even offered to host a special family dinner for me because he really loved Deepika Padukone and couldn't go to sleep without dancing to Bollywood songs! I wrestled with my memory for a long time trying to figure if I had any remote resemblance to Deepika Padukone to have landed that invitation, but this was the usual order of how dinner invitations flowed, I was to learn soon. 'I love Sridevi—come have dinner with us.' Slowly, I stopped feeling guilty for eating away at the karma earned by Bollywood.
In Iranian households, most television screens played either very risqué Turkish soap operas with skimpily dressed, overtly bronzed heroines, or Indian Balika-Vadhu type serials. I have to say that those Indian soap operas were equally painful even in Farsi [Persian]. I don't quite understand why Iranians watched those tacky runs when their country produced the best cinema in the world, but I suppose variety is the spice of life and India is the spice capital of the world.
On the Tehran Metro, I would take the ladies' compartment and marvel at how many shades of blonde there were in the hair of the women peeking through their headscarves. Tehrani girls, it appeared, had a thing for blonde highlights. The other thing that was hard to miss was the combination of kindness and confidence in all Iranian women I encountered. It was visible in the way they carried themselves, the way they spoke to men and in the conversations I had with them. These women were true descendants of the legendary Scheherazade. Living under a dark shadow of imposed restrictions but with a joyous, undefeated spirit.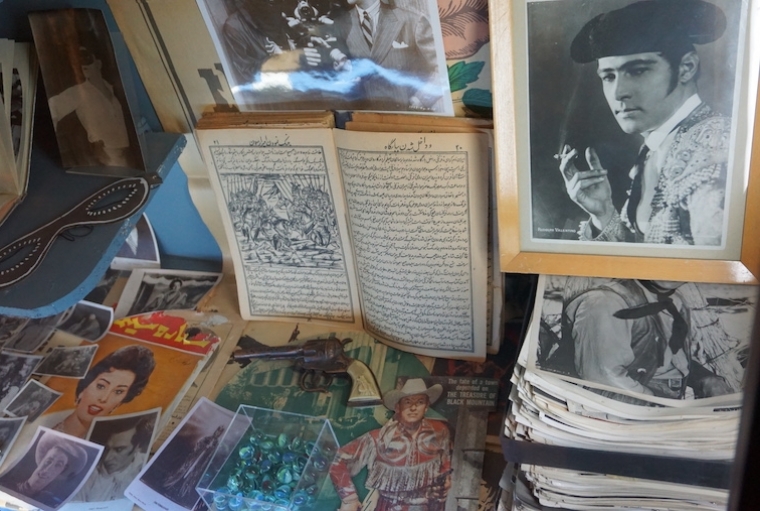 My next destination was Yazd, one of the ancient desert cities of Iran, home to the ancient Fire Temple. It seemed like a city that had risen right from the brown soil. It was also home to ancient Qanats and Badgirs, a kind of water harvesting and wind catching system to bring water from the mountains to the desert town and catch air to cool the underground houses.
Walking till my feet hurt for I couldn't get enough of those winding lanes, I stopped at an eatery that turned out to be an old falooda shop. All ready to taste something milky and rich like the kulfi back home, I was absolutely delighted when what came turned out to be unusual. From three humongous buckets, Haji, the old owner of the shop, would pour a cup of flower-flavoured cold water and then the falooda, much thinner than the Indian variety. In the end, from the large vessel, he poured thick sugar syrup in my cup. The result was delightful and opened up all my senses. I sat there relishing that moment, sitting next to podgy little babies enjoying the same treat around me, held by their sombre and religious grandmothers in chadors. The kids were eating; the adults were not because it was the month of Ramzan and the able, healthy and religious ones were fasting.
Then there were the sweets in Yazd. Sweeter and sharper than anything you have possibly put on your tongue. After tasting sweets that gave me a sugar comma, I headed towards a 'Zurkhaneh' and was invited to join the crowds for evening practice of the pahalwansa—a word that came from Persian into Hindi. Pahlawan literally means 'Parthian'. Parthians were great warriors, and the memory of their bravery remained alive. Inside, the atmosphere was electric. An expectant crowd of mostly foreigners sat around the circular stage. Slowly, the men came in and started performing, completely clothed unlike in India. It was spellbinding. The drum, the melodic recital of epic chants for victory and the crescendo being built by the rhythmic dancing and whirling by the men sent every- one into a trance. I didn't want to leave that place.
Later, a charming and chubby Pehelwan came to me and thanked me for coming to his zurkhaneh. I was pleasantly surprised, not expecting the pehelwans to be either extroverted or having the nerve to speak to single unaccompanied women guests in front of their own religious-looking seniors. Secretly, I was also delighted to get his attention amongst the hundred or so guests. To mark the moment, I asked him to pose with me for a photo which he gladly did.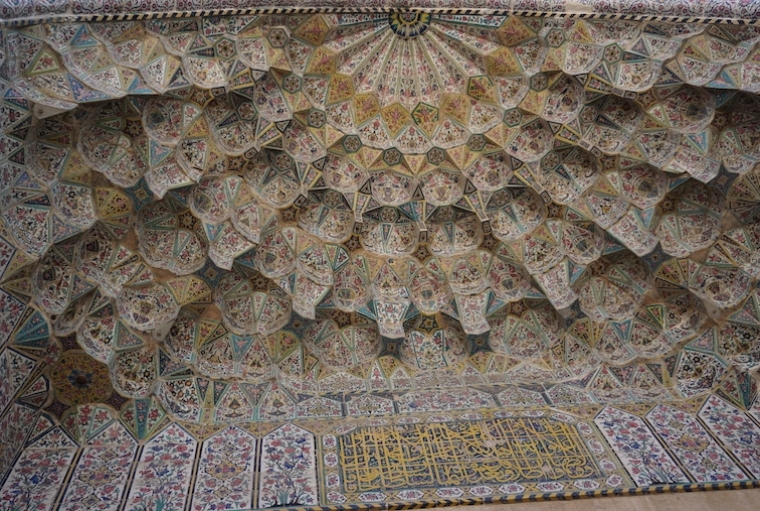 In Shiraz, I visited the tombs of famous poets Hafez and Ferdowsi. Amidst beautiful gardens there were Persian families picnicking and reading poetry from poets that belonged to the ancient history of the country. There were fortune cards made from the verses of Hafez being drawn out by love birds. There were lovers sitting in the shade of cypress trees.
Across the river near the beautiful Shah-e-Charagh shrine, I wore the compulsory chador on being asked by a strict old woman in all black. It made me feel crushed under a weight I didn't feel like carrying. It was the first time I felt really alien, and my heart heavy. The grand shrine, says legend, was built by the unnamed master who later designed the Taj Mahal. I didn't stay very long.
That evening, I heard some very interesting Hindi from the winsome restaurant manager of the Niayesh Hotel. He had studied hotel management in Bangalore some 20 years back and then moved to Ireland, and recently returned to Shiraz. It was quite amusing for me to drift between really polite phrases of Farsi alternating with 'Tujhe Kya Khana Hai!' I told Ahmed that his Hindi was only fit enough to be used with pets and not with the dignified guests at his heritage hotel, but he persisted in his adorable ruffian style.
My last stop was Esfahan, a city so delightful that it was given the title of being half the world by French poet Renier who passed through it in the 16th century. At the Naqsh-e- Jahan square, I met some delightful craftsmen at work in their souvenir shops. A lot of those arts, such as meenakari, nakashi, calicoes, travelled to India and are part of our heritage, too. I met two delightful graphic designers—Rachel and Arezu— who showed me around their favourite haunts in the city. At night, my couch-surfing hosts took me to the Khaju Bridge, an ancient pedestrian bridge on the Zayandeh River. The twinkling lights on the river and the cool air and the wonderful people made my heart heavy. This was too much beauty to take in for a mere mortal. Iran had made me experience my imagination of heaven in real life.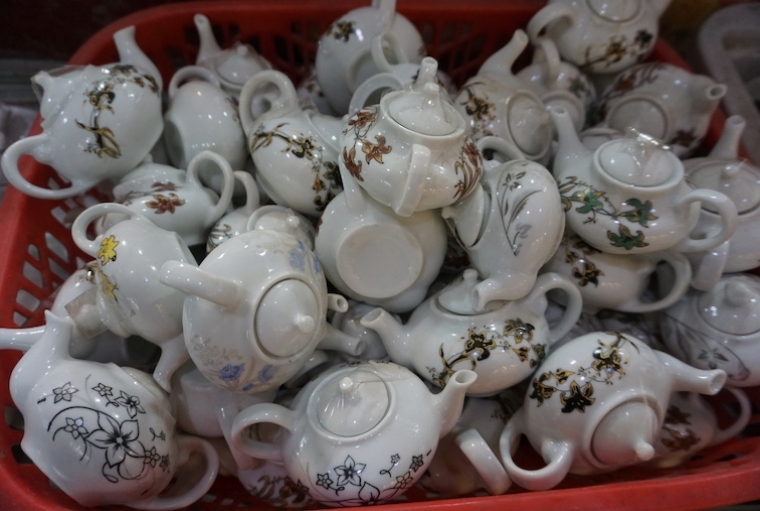 The people were so civilised and warm and hospitable, the cities and the monuments so rich and breathtaking, the geography so enchanted. Coming from India, so many things filled me with nostalgia or took me to the root of words that we had been using forever in Hindi. Most of all, Iran made me marvel at how beautiful and kind and intelligent the women were without being servile, repressed or aggressive. They seemed to have found a balance which neither the women in the east nor the women in the west have, and they seemed to have found that sitting right in the middle of a fault line of religion and the shaky political history of Iran.
As I now sit at my desk sipping on Iranian tea with dried figs, I miss the table spreads of dry fruits and summer preserves and rich intimate conversation. I am amazed how much I changed in half-a-month there. No one, in my fifteen days of solo travel, asked me whether I was married and what religion I belonged to. They didn't need any qualification or approvals on that score to open their hearts and homes and their heaven to me. I wasn't quipped ruthlessly about what work I did back home or which car I drove. It was in Tehran that I learned the art of hospitality and how the sizes of the houses had nothing at all to do with how many guests one could host even in busy metro cities where everyone worked.
It seems like I found a lost part of my own heart in Iran. Like the violence of Shahryar and Scheherazade's tale, where so much upheaval and heartbreak were to happen before they found companionship in each other...I feel it's the same story between Iran and I. I understand it's not a country for every- one. Not everyone understands the difference between governments and the people of a country. Not everyone dreams of histories of Silk Road and the splendour of those times. Not everyone gets drizzled in the glory of Farsi poetry. It's a different kind of love affair I suppose. I call out to Scheherazade and she calls out to me. We are old friends—She and I—because we value the wisdom and legacies of the past.
Text & Photography Pearl Sandhu