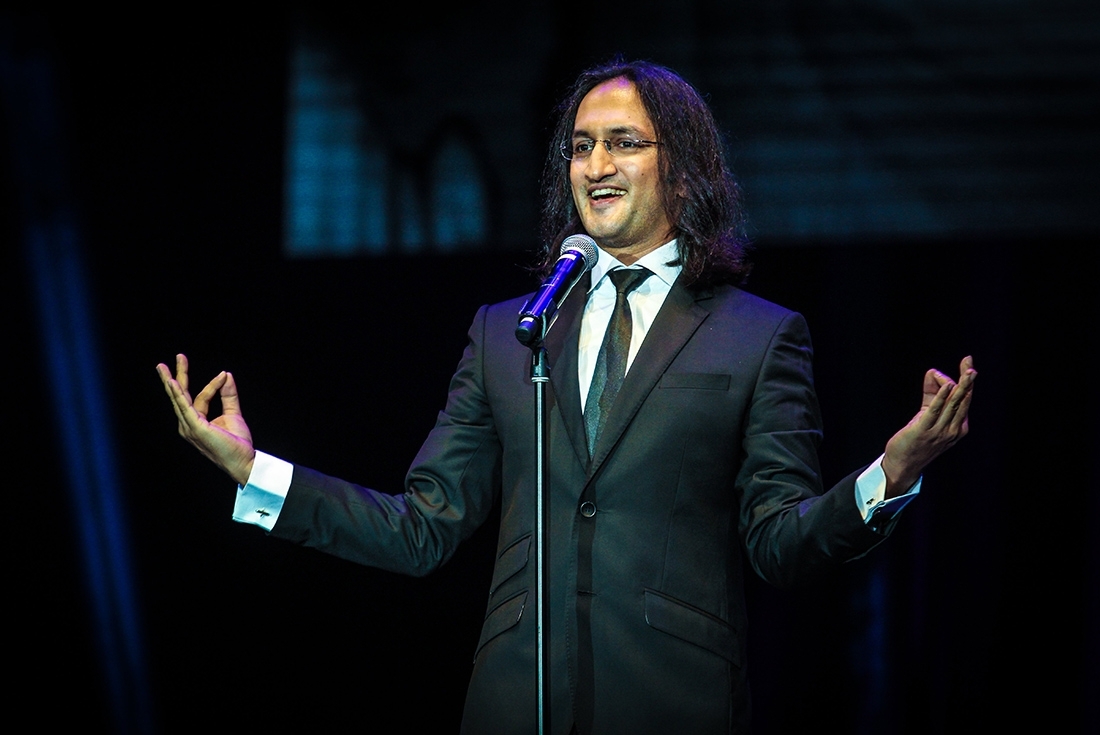 The Papa CJ Happiness Project
The Papa CJ Happiness Project is an initiative by leading stand-up comedian Papa CJ where he is hosting fundraising shows across the country for charitable causes. The Project kicks off on 19th May 2017 in aid of Picture Wala, a not-for-profit foundation that travels to different parts of the country to entertain the children on streets & slums. We tap into the lesser known side of Papa CJ as he gets ready for his show.

Contextualise yourself in one line.
I've danced naked on stage in front of over 10,000 people across 5 continents in the last year to earn my living. My parents are very proud.

What inspires your art?
Life. Comedy to me is an outward expression of an inward journey.

The first job you were hired for?
Walking the streets of Calcutta trying to convince roadside vendors to stock Coca-Cola.

Why do you do what you do?
For the love of the game and the illusion that one day it might actually get me laid.

The best thing about being a stand-up comic.
Never having to set an alarm clock.

First memory of acting funny.
I've always been more naughty than funny and my memory is terrible!

The worst joke someone has cracked about you.
My marriage. But that was one I cracked myself. Luckily that's over now. I have underwear that has lasted longer than my marriage.

The one ritual you can't do away with?
Masturbation.
An event from the past that has most influenced you?
Going to the Edinburgh Fringe Festival. Had I not gone I wouldn't be doing what I do today.

The one artist [from any genre/field] whom you can't stop admiring?
Sachin Tendulkar.

Favourite thirst quencher.
Laughter.

The best thing to spread on toast.
Legs.

Three things people will be surprised to know about Papa CJ
That I got an All India rank in the Chartered Accountancy Foundation Examination, I'm a trained mountaineer, and my real name.

Three of your favourite comic acts.
Chris Rock, George Carlin & Rahul Gandhi.

One comedian you love among your contemporaries.
Imran Yusuf.

The most overrated act.
Arvind Kejriwal.

First realisation of the 21st century?
Y2K is a load of bollocks.

The one label a person from the 31st century writing about us would use to describe humanity today?
I doubt they'd be writing in the 31st century. People are barely even writing now.

The one cure you stand by to overcome a creative block?
A deadline!

When was the last time you did something for the first time?
Now. I'm writing a book. The book version of my show Naked. Out in early 2017.

Your greatest achievement so far…
Being a good son, always being able to see the positive and bringing happiness into people's lives through laughter.

Freedom for you means…
Performing Naked.