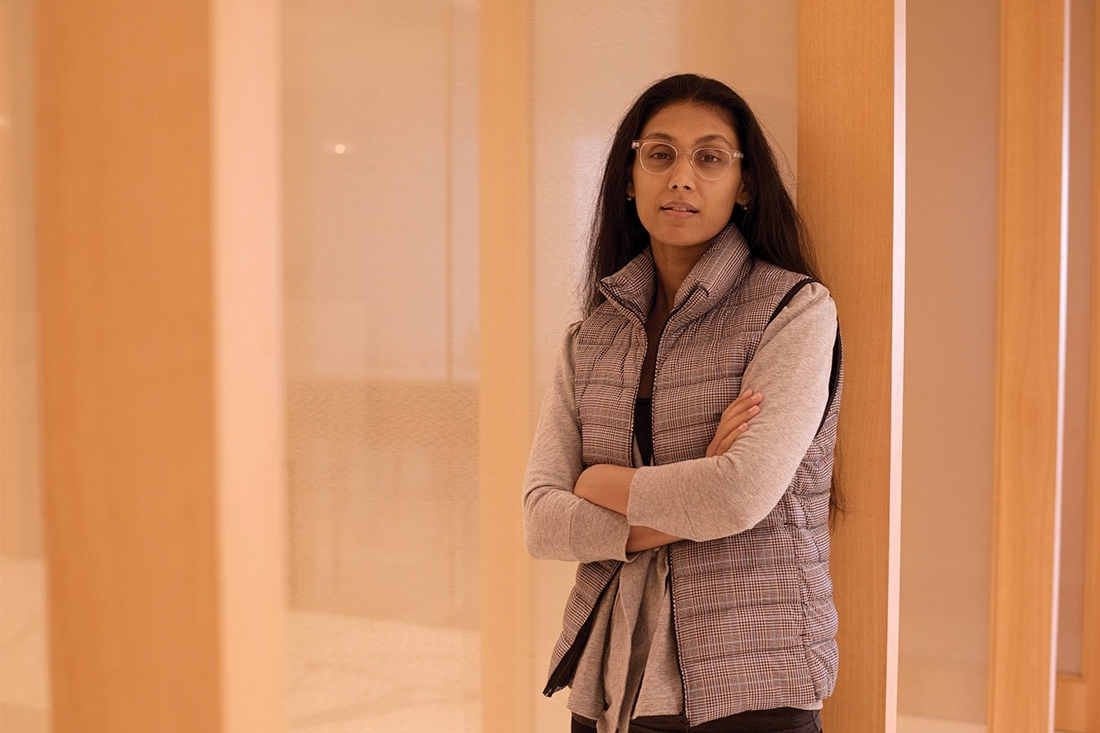 VidyaGyan
Roshni Nadar Malhotra
Not so long ago, a young lad named Anupam Mishra sat on a dilapidated wooden bench in a government school in his village in UP, and out on his farthest horizon, his big dream was to become a driver. Today, the class 12th student is in Washington for the Kennedy Lugar AFS Youth Exchange Program—an experience he owes to a rare high named VidyaGyan. Established in 2009 by the Shiv Nadar Foundation, VidyaGyan today houses 1,900 students from marginalised communities across two campuses in UP in Bulandshahr and Sitapur. The academy was launched to bridge the urban-rural divide in education by selecting, nurturing and developing future leaders from the underprivileged communities of rural Uttar Pradesh—the state with, sadly, the highest population and lowest literacy rate.
The residential academy handpicks meritorious rural children, carves them into fine citizens ready for global responsibilities while not only taking care of education, but of all their needs—wholesome nutrition, personalised mentoring and finding opportunities beyond school.

VidyaGyan addresses social imbalances and envisions nurturing and creating leaders who would be the inspiration and role models for their families, communities and society at large. We speak to the Chairperson and one of Forbes' 100 Most Powerful Women in the World, Roshni Nadar Malhotra, as she tells us why this is a project very close to her heart even as she juggles her many roles of leadership that come with being Executive Director and CEO of the HCL Enterprise.

Let's start with your growing up years and evolution that led to your interest in philanthropy.
I was born and raised in Delhi, where I went to school as well. I completed my undergraduate and graduate studies in the US in the middle I worked with Sky News. It wasn't really philanthropy at that point, it was an interest in social entrepreneurship that came about when I was in business school. I did my minor in social enterprise and at the same time that I came back to India, the Shiv Nadar Foundation was sort of taking shape. My father founded HCL that had been around for 30 years, so I wanted to get involved. I wasn't studying engineering or IT so I wasn't going to join the operations side of the business, and the contribution I could make into HCL would be a little more incremental in nature…that time my father was thinking about a model like VidyaGyan, so I just thought it was an entrepreneurial opportunity for myself and I took it on and it took the shape of philanthropy.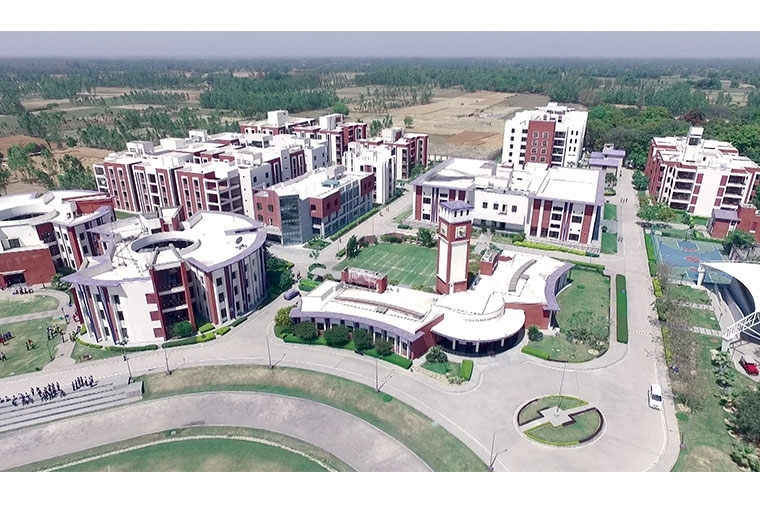 What does it stand for, today?
It stands for changing someone's life. It's a complete transformation of lives.

What are your own learnings and experiences as you impart some very important learnings to the underprivileged?
For me, VidyaGyan is very central to the kind of learning, experiences and exposure I've had. It has shaped me in the last couple of years. I also think that a lot of laurels have come my way because it is a unique initiative, so I have much to be thankful for given the kind of platform I've received. And I think VidyaGyan has helped me keep grounded, as I've ended up spending a lot of time in the state of Uttar Pradesh, meeting children from underprivileged backgrounds… really they're only underprivileged in physical terms, but they are equally rich in their minds. Equally—if not richer—in comparison to the urban counterpart. They keep me, and I think everybody else on the team, very highly motivated with what they've managed to achieve with the platform that we've given them. These are girls and boys who have never even been to towns such as Lucknow or Delhi, and now, they are fine leaders in the making.

A number of students have started taking up social engagements in their respective villages. They have started to look for solutions to the problems of their own communities.

Tell me about your core team and the way the school functions.
The founder principal at VidyaGyan was earlier Head of the Physics Department at DPS Noida. We interview all the teachers, interact on different skills of how to be a better teacher in the classroom, and make sure they really feel for the initiative and really feel for the school. What we're looking for is the passion to make a change.

The children come from families with an income of Rs 1 Lakh per annum or below. They join us at the age of six—they go through an extensive admission process which includes two examinations, and the idea is that they really transform over the seven years that they are with us and by the time they graduate from class 12th, they are as good if not better equipped than any of the urban students. There's a special focus on exposing students to a global learning environment and opportunities.
What are the challenges that come in the way of bridging this urban-rural divide in education?
One of the biggest challenges is that a lot of people who happen to be working toward bridge this divide happen to be from urban areas. And for some reason, they have a very sympathetic way of looking at people in rural India. They need to treat them as equals. Unless you start with a mindset that they are equals and they deserve what you and I deserve in our lives, you are always going to give them second-rate treatment. I was once in Paris a very long time ago, and someone in the audience told me how there are so many people who don't want to send children to school and put them into fieldwork instead. I responded to that lady saying that they do want to send their children to schools, but to schools like the ones you and I went to… why should they get second-rate treatment? You are not going to send your kids to a government school, and government schools, unfortunately in rural India, are in a much dire situation than in urban India. You want to send your kids to the Vasant Valleys and Srirams and what have you, and say you are educating your kids at the best institutions, but it is okay that rural Indian people will send their kids to government schools. People also need to understand that they may come from a marginalised background but their aspirations are not decided by how deep the bank account runs. Aspirations are a state of mind, they are not really a state of wealth. So why should they have inferior aspirations? They're hungrier, if anything.

What are your plans ahead?
We are going to stick to the state of Uttar Pradesh and it is a boarding school, so we can look at students from other places as well. We have two batches of VidyaGyan that have graduated—We have seven children who are already in the US doing their undergraduate college; we have a student at Purdue and one at VirginiaTech; we have a student at Wellesley who got a 100% scholarship and then we have a student at the University of Massachusetts, so all of our students are in college, in India or abroad. We are hoping the number will increase every year. We have also learnt a lot in the process and are trying to prepare our students better as they set out to face the real world.

You rank 57 on the Forbes list of the 100 Most Powerful Women in the World and continue to set a strong example for many. What does leadership mean to you?
What leadership means to me truly is to make a difference in the life of someone you don't even know. That is what excites me about VidyaGyan and some of the other initiatives by the Shiv Nadar Foundation—you're helping people you don't know. It is very empowering and exciting at the same time. And it means to take a lot of people along with you. Leadership can't be in isolation, you have to carry others with you. And I hope I have been able to do that. I believe that more than just deep pockets and signing a cheque, what is really going to make a difference is giving a lot of personal time and investing a lot of innovative strategies and treating the recipients of your CSR or philanthropic works as equals.


Text Soumya Mukerji