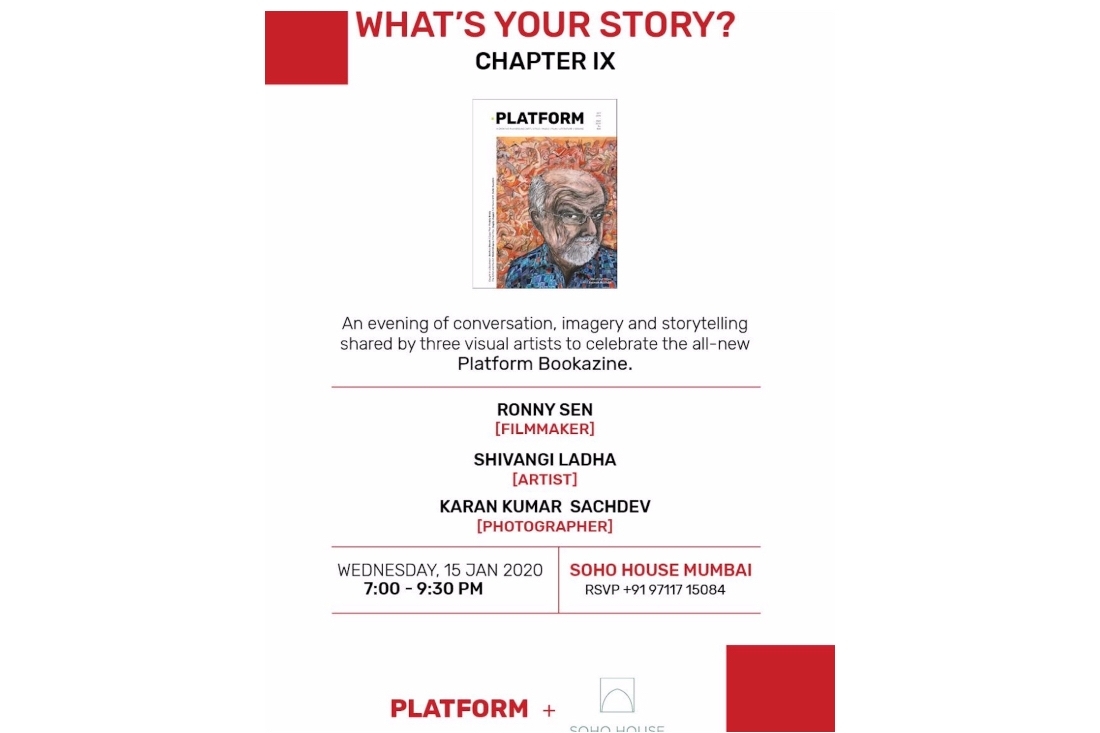 What's Your story? Chapter IX
At Soho House Mumbai
We're hosting a creative evening at Soho House, Mumbai tomorrow. Here's all you need to know.

The ninth chapter of What's Your Story? Presented by Platform Magazine is an evening of conversation, imagery and storytelling shared by brilliant talents from across creative genres to celebrate the all-new Platform Bookazine

It is an intimate and interactive evening with the aim to inform people of brilliant talents across genres and hopefully leave them inspired. In the past chapters, it has encompassed creative dialogue, intriguing films, visual imagery, improve theatre and inspiring performances and much more.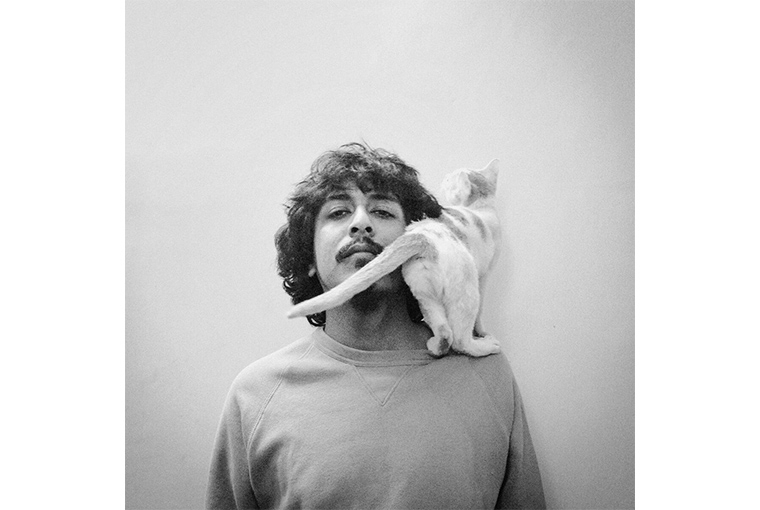 Three diverse artists share their story...

The Storytellers
Ronny Sen [Filmmaker]
Ronny Sen is a film director, writer and photographer based in Calcutta.
His debut feature film Cat Sticks world premiered in the competition section at Slamdance Film Festival, 2019 where it won the jury honorable mention. He has previously directed television documentaries for BBC. He started his career as a photographer and has made two artist books, Khmer Din (2013) and End of Time (2016). He was invited to be an artist in residence in Japan by The Japan Foundation in 2013 and in Poland by the Polish Institute in 2016. He received the Getty Images Instagram Grant in 2016 for his work in Jharia coal mines which were shown in his debut solo exhibition in 2018 titled, Fire Continuum at gallery Tarq in Mumbai. His works are included in the permanent collection of the Alkazi Collection of Photography.
Shivangi Ladha [Artist]
Shivangi is a practicing artist and has done her specialization in MA Printmaking from Royal College of Art, London in 2016. Prior to this, she did MFA (2012 – 14) in Fine Arts from Wimbledon College of Art, UAL, London and graduated with BFA from College of Art, Delhi University in 2012. Along with the technical knowledge of Print (etching, lithography, screen print) her studio practice also includes research within the broad context of art. She is founder of "India Printmaker House", an online platform which supports young artists financially. She currently takes printmaking workshops at Art Buzz Studio, Delhi and previously has worked as Assistant Professor at Amity University, Noida. Her works are also part of a permanent collection at British Museum, Victoria & Albert Museum, Royal College of Art's and Print Archives, London and Mead Museum, U.S.A. Recently her work got featured in Art in Print Journal, Art Soul Life Magazine.