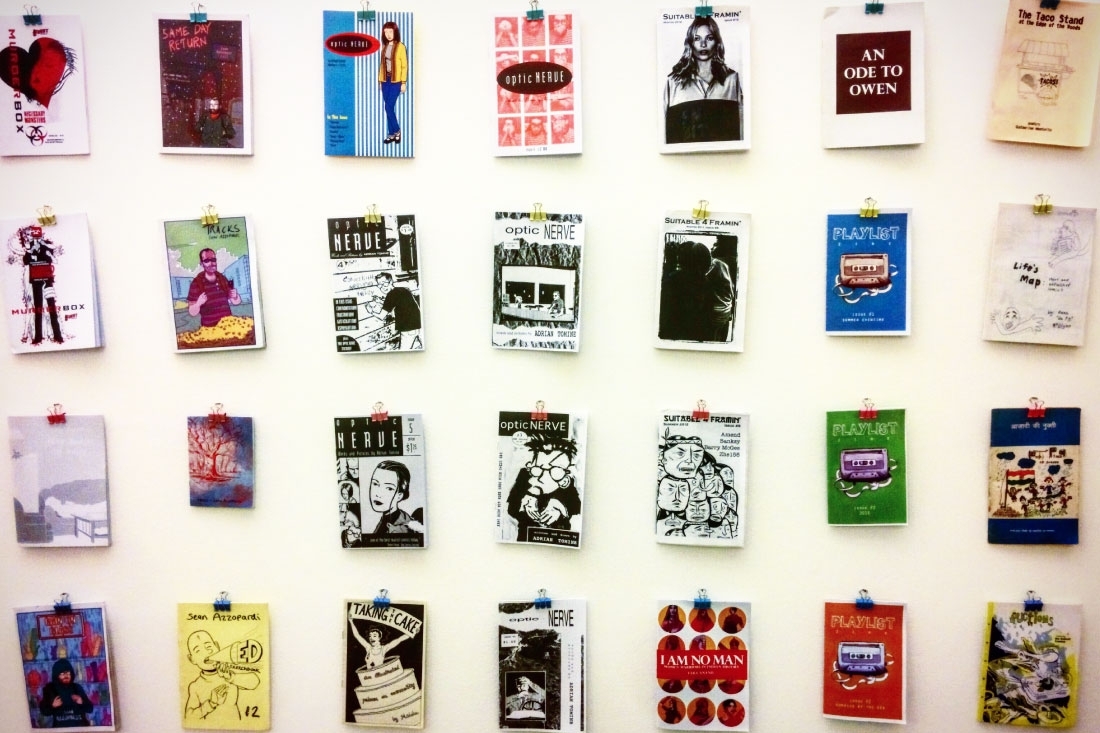 Photographed as part of 'You Deserve to D.I.Y' at Chaterjee & Lal
The zine culture has been gaining considerable ground thanks to What About Art's, Bombay Underground, which has been publishing, creating and upholding indie zines, books and factsheets. A previous discussion with the establishment's co-founding duo, Himanshu and Aqui, revealed that the community of zine-makers in India and elsewhere in the world have shown great enthusiasm for the cause, support and contributions alike.
'As far as the participating zine-makers are concerned, the response has been great, especially from overseas, also a lot of mutual respect for work and warmth by fellow zine-makers, we are still receiving more zines.'

In the spirit of this self-publishing and alternative zine resurgence, here's a look at three of Bombay Underground's self-published zines that are on the quirkier side of things.
'Um…hello.' by Viveck Nagarajan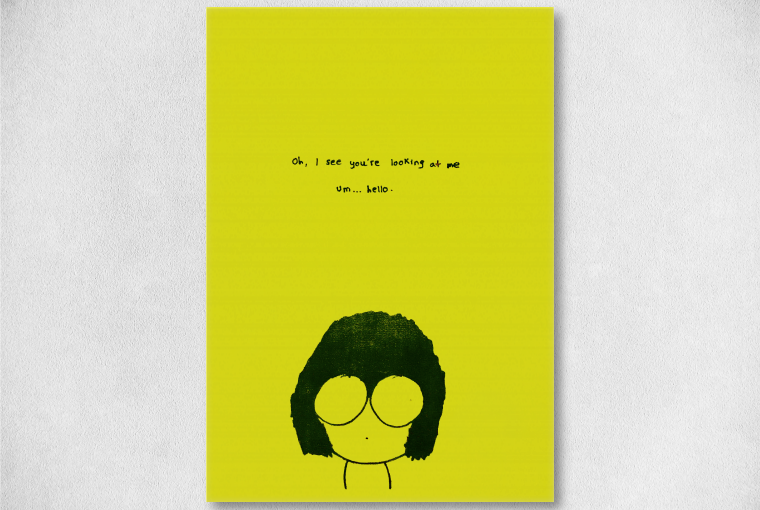 Um...hello. by Viveck Nagarajan
'Please don't pick this zine up.
I don't want you to read this.
Please don't read this.
I don't want to drive you away.'

A peculiar combination of sentences from the author of one of the most awkwardly fun things you'll read. Viveck's 'Um…hello.' is a gem of a find for anyone identifying with the nerd culture, from when it wasn't mainstream. The painfully relative narrations deals with everything, from socially crippling situations, to the usual and instant heavy dose of overthinking that follows to the heaps of inner monologue. One look at the quirky cover-page doodle of a human who is clearly about to sink into their fifth existential crisis of the day is enough to convince anyone to pick it up.
'BANGING YOUR HEAD AGAINST A BRICK WALL' by Robin Banksy
BANGING YOUR HEAD AGAINST A BRICK WALL by Robin Banksy
'Nearly a hundred pictures are featured here. Each and every one of them a pathetic cry for help.'

Still contemplating the degree of satire in The Guardian's review of Banksy's very own publishing - BANGING YOUR HEAD AGAINST A BRICK WALL features some of the graffiti artist's best black and white stencil work perfectly supported with sly, political humour. It allows the reader a glimpse into the graffiti- ridden walls of East End all the way to Westminster and several other targeted spots in the UK. Banksy's insight and wisdom have been penned, pictured and preserved into this pocket zine, and access to which has been made a lot easier thanks to Bombay Underground.
'Happy Pills' by Bombay Underground
Happy Pills by Bombay Underground
'make art.
make out.
make love.'

The sixth issue of Bombay Underground's very own art zine series, A5 is one of the most random yet beautifully curated works of art you'll find. In the series and otherwise. From quoting instances of the every day and mundane such as traffic, to philosophising religion and war, Happy Pills really does arch through human history, present and future. Relying on stark visuals and cutting verse, it does fair justice to its title and promises several instances of silently and smilingly shaking ones head as one courses through its pages.



Text Shristi Singh