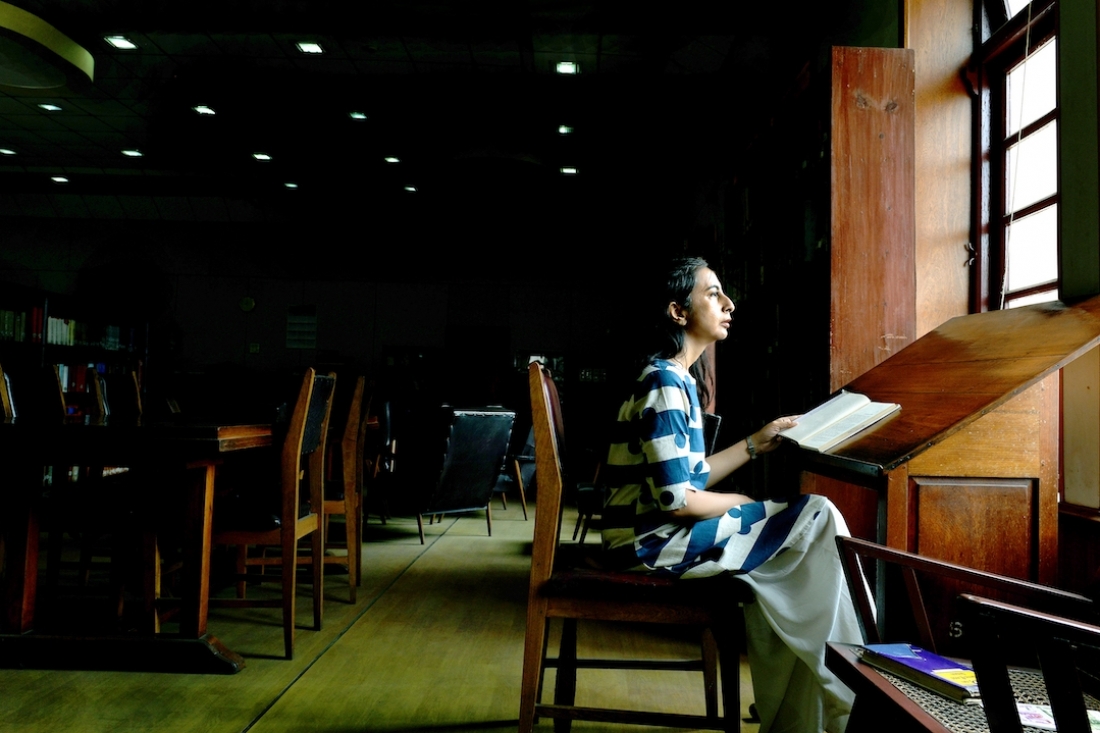 INTERVIEW OF THE WEEK
Image courtesy: Saswata Bhattacharya for the JCB Prize for Literature
A noted writer and critic, Anjum Hasan is widely known for novels The Cosmopolitans, Neti, Neti and Lunatic in my Head, the short story collections A Day in the Life and Difficult Pleasures, and the poetry collection Street on the Hill. Anjum was, until recently, Books Editor at The Caravan. She has been Charles Wallace Writer-in-Residence at the University of Canterbury and visiting professor of creative writing at Ashoka University. She is currently a Homi Bhabha Fellow. Her short stories, essays and poems have been published in Granta, Baffler, Five Dials, Wasafiri, Drawbridge, The Los Angeles Review of Books, The Asia Literary Review, Caravan, and several anthologies.

She is also now a jury member for the JCB Prize for Literature this year, which recently announced its longlist for 2019. We connceted with her to know more about her association with the prize. Excerpts follow:
Could you tell us a little about how you began your journey in writing?
The journey began intuitively. I was a habitual scribbler as a child, and as an adult I continued by writing poetry, reading poetry and then writing about it, especially reviews of contemporary Indian poets. I was a sworn poet till I started to feel the emotional pressure that lead to the writing of Lunatic in my Head. So that was an intuitive move too.
Which authors or books were your formative influences?
Individual books rather than authors tend to acquire very powerful auras when one is young so I cannot say that I was a Tolkien fan but rather that I read Lord of the Rings as a kid and was mesmerised and then moved on to other books. Or Alice in Wonderland and was so taken with that too that I never read, and still haven't read, Through the Looking Glass. My instinct was really for realism in fiction but books that could make fantasy seem real, whose inner logic was totally convincing, were a pull too.
As a writer your work spans many genres, from novels and short stories to poems and essays. Which genre do you like or prefer the most and why?
It's usually a question of which form suits the subject matter or theme best. I tend to get absorbed by the form I'm working on.
How was your association with the JCB Prize for Literature brought about?
Rana Dasgupta asked me if I would be on the jury and I said yes.
Can you give us some insight into the workings of the jury and how you came to your decisions for the longlist this year?
I was really struck by the civility and open-minded of our discussions on the jury. I have been on juries before and this one really stood out for the seriousness of the exchanges and the stringency of the processes JCB has created. We arrived at the longlist by focussing solely on the qualities of the books we were reading. It is common to speculate on hidden agendas driving longlist and shortlist choices but having been on the other side I can say that such speculation is often fantasy. To read objectively is, of course, not to read with blinkers on. One is always aware as a reader of the larger field – of literature and politics – from which these books are emerging and where they stand in relation to that.
How do you think the Prize will influence authors, publishers and audiences in India?
There are several prizes around now, most of them fairly new. I think prizes for English writing are doing in India what influential critics might do in another, more developed literary culture. We are looking to them for direction on what is worth reading. In any culture, of course, a prize means publicity for a book or a set of books and to that extent it is a good thing.
Lastly, what are you working at the moment and what are your future literary ambitions?
I'm working on a non-fiction book on the city I grew up in, Shillong. My future literary ambition is to be able to get this of the ground. It's a form I haven't written in before and I am anxious!