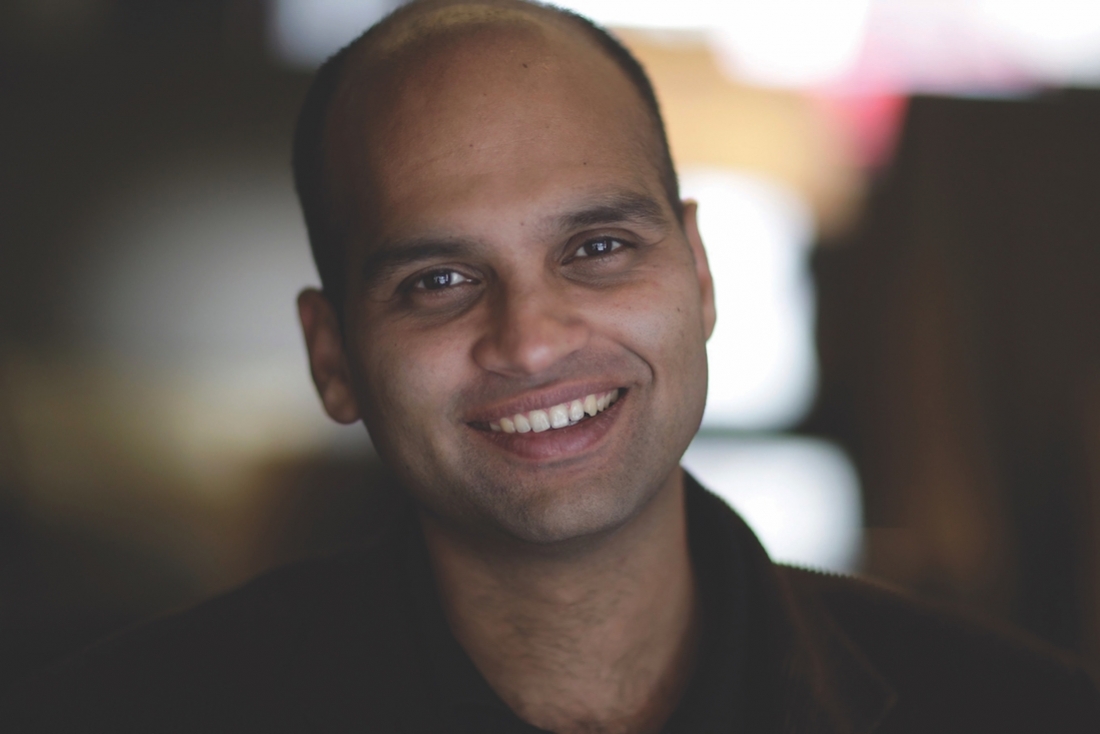 INTERVIEW OF THE WEEK
Photograph Fernando Morales
When a writer's debut book wins the highly prestigious Man Booker Prize, it is simply a testament to the fact that an iconic author has arrived. Naturally, Aravind Adiga has managed to prove this fact time and again with his books post his Booker winning debut book, The White Tiger. His recent novel, Amnesty is no exception. Seeped in a satirical literary style characteristic to Aravind's writing, the book revolves around a young protagonist named Danny - Dhananjaya Rajaratnam - an illegal immigrant in Sydney, denied refugee status after he has fled from his native Sri Lanka. While Danny finds his life surprisingly less complicated as he finds a routine in cleaning apartments in suburban Sydney things go downhill when he witnesses the murder of one of his clients by another. From hereon, the narrative and the protagonist gets subsumed with the harrowing moral dilemma risking deportation by informing the police. Thrilling, incisive, and full of Aravind Adiga's signature wit and magic, Amnesty is both a timeless moral struggle and a universal story with particular urgency today. We spoke to the author to know more about his literary journey and the newly released book.
What is your first memory of writing?
Home work. The first reading and first writing I did were all connected in some way to home work. From the age of about five, I was told that it wasn't enough to be good in school, it wasn't enough even to be in the top 10 in class— I had to be first. Every subject, every exam. For my mother's two sons, the choice that lay before them in life was simple: excellence or extinction. Not until I hit my twenties, did I stop feeling guilty when I was doing writing that wasn't course-related.
What led you to pursue writing as a career?
Because I failed at everything else I tried doing.
Which authors or books were your early formative influences?
Each book I write has its own influences. At the time of working on Amnesty, I was thinking a lot of Seize the Day, a short novel by the American writer Saul Bellow.
What inspired Amnesty?
I began working on Amnesty five years ago, even before I'd finished my last novel, Selection Day. In 1989, when my mother was diagnosed with cancer, I went with her to Sydney for the first time. After her death the next year, my father relocated to Australia- where I spent two rather unhappy years. I've since gone back and made my peace with Australia. The things that appeal to Indian tourists about Sydney- cricket, the beach- don't mean a thing to me. Since the 1990s, I've seen the city change for better and for worse. One of the things that bothers me now is that Australia's famed lifestyle- coffee, koalas, yachting- is increasingly dependent on exploited South Asian labour. In the last fifteen years, there's been a massive influx into Australia of Indians, Pakistanis, Bangladeshis, and Nepalis, many of whom have arrived on student visas. Most of these South Asians do very well for themselves. But Australia is now a two-tiered multicultural society. There is a top slab of white Australians and successful immigrants. But the city has also developed a giant underclass of brown male labour-mostly students who are lured into Australia by third-rate 'diploma institutes' or meretricious colleges which take their money and leave the young men and women with worthless degrees. They end up cleaning tables, delivering food on cycles, or picking fruit in the countryside. Some of these exploited South Asians are now illegal immigrants, having overstayed their visas; all of them are pretty much invisible. Drawing in part on a real story, Amnesty is the tale of one of these invisible and illegal brown men- a Sri Lankan Tamil named Dhananjaya or Danny- who has to make a terrible choice in the course of the day, when he realises that he alone, in all of Sydney, knows the identity of a murderer. Does he go to the police and tell them what he knows- thereby revealing that he is illegal, and liable for deportation- or does he stay silent, and let a killer walk free?
Who are the new writers that you see as promising?
Taran Khan, a Mumbai journalist, is releasing her first book this year, which I'm excited to read. Since I travel a lot to Nepal these days, I see that there is excellent writing being done over there which doesn't get much attention in India. Samrat Upadhyay, Manjushree Thapa, Thomas Bell, Rabi Thapa, and Prawin Adhikari are all names that should be known better here.
If you had to give one advice to budding writers right now, what would that be?
Studying the literary career of Amitav Ghosh is the best thing any young writer can do for herself. Ghosh is brilliant and consistent, but he's also evolved in unexpected ways over the years. Read everything he's written, and pay attention to what he says about his craft.
Lastly, what are you working on next?
I have wanted for over a decade to finish a novel set in Mangalore, where I grew up. With some luck, I hope to complete this novel and place it with a publisher in the next couple of years.

Text Nidhi Verma