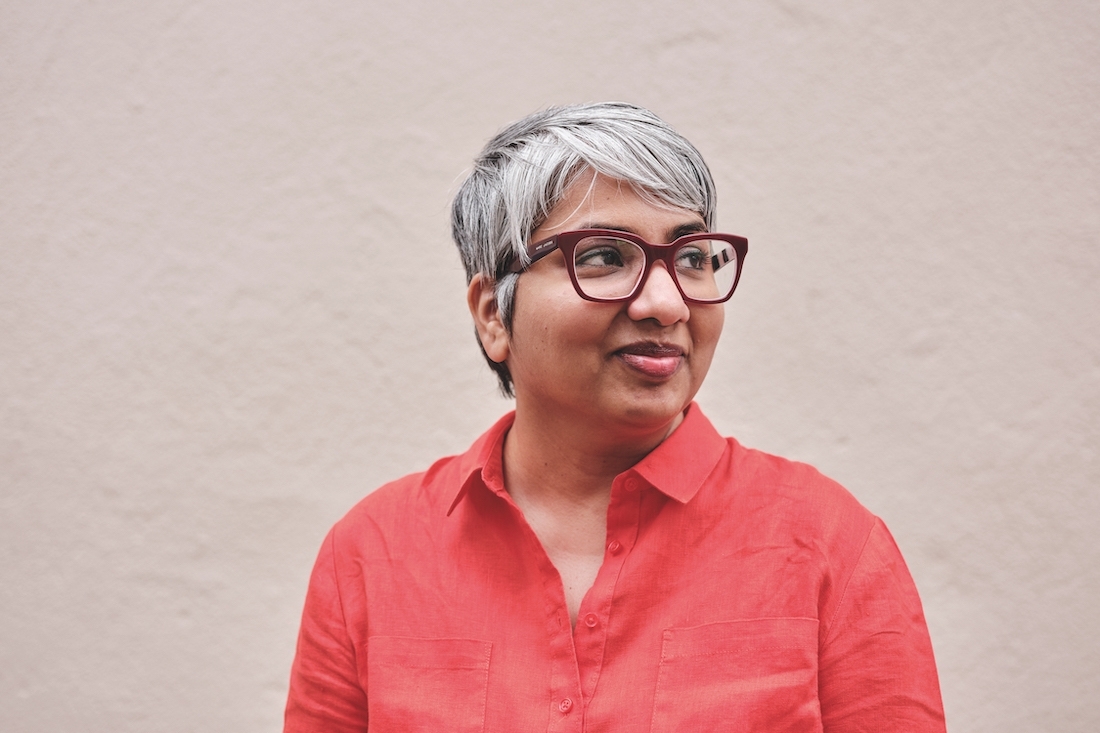 There are many social evils that our society is afflicted by, yet the one that seems to be a larger cause for many of them is poverty. In her sprawling debut novel, Djinn Patrol on the Purple Line, Deepa Anappara uses the point of view of her protagonist Jai, a young boy who ventures into the most dangerous corners of a sprawling Indian city to find his missing classmate with his two friends. What emerges out of this adventure is a tale filled with layered and poignant commentary on the socio-economic disparity in our society. Deepa's journalistic work on the impact of poverty and religious violence on the education of children has won the Developing Asia Journalism Awards, the Every Human has Rights Media Awards, and the Sanskriti-Prabha Dutt Fellowship in Journalism. A partial of her debut novel, Djinn Patrol on the Purple Line, won the Lucy Cavendish Fiction Prize, the Deborah Rogers Foundation Writers Award, and the Bridport/Peggy Chapman-Andrews Award for a First Novel. Drawing on real incidents and a spate of disappearances in metropolitan India, Deepa's novel is grounded in the harrowing reality that the we as a society almost always ignore. We had the opportunity to speak to the author about her much anticipated debut novel that has recently released. Excerpts follow:
What led you to the world of journalism and then writing?
I've always wanted to write and journalism seemed like one way to do that, because it meant earning a livelihood while writing. It seemed to offer much more financial security than just writing fiction, and so I became a journalist because that meant that I could engage with the world around me through writing. It has just so happened that its taken me longer than most people to make the transition from journalism to writing fiction.
Which books or authors were your early formative influences?
So I read books in my mother-tongue, which is Malayalam, alongside the English books and adventure stories that most Indians my age have grown up reading. I think one o the first books I remember reading was M. T. Vasudevan Nair's Randamoozham, which is translated into English as Second Turn. This particular book tells the story of Mahabharata through Bhima's point of view. For me, it was such a revelation that the shape of the story completely changes because the point of view alters, which was not something I understood as a child, but reading this book for me was a gateway into understanding what fiction could do.
What inspired your debut book, Djinn Patrol on the Purple Line?
It really came from the work that I had done as a journalist. I used to write about children's education, about the impact of religious violence on them and how they would have to drop out of school. I was also aware of the stories of children who go missing from neighbourhoods like the one in which Djinn Patrol on the Purple Line is set. Also, how the police don't help them and because I was writing about children, I was also interested in their point of view and how they made sense of these disappearances of their friends or how lived in a neighbourhood where these disappearances were commonplace and how they dealt with these fears and horrors unfolding around them. So this book is really an attempt to answer all these questions through fiction, from a child's perspective because by necessity, when you're writing a news report of a child's disappearance, you also erase the child's voice as well. Hence, I wanted to write this story in which the children were at the centre of the story.
Could you take us behind your creative process of writing this book?
I had the idea of this story while I was a journalist, which was to interview children who lived in neighbourhoods where disappearances were commonplace and to find out what they understood from it. Then I stopped being a journalist and these questions remained with me. I think when I first joined a creative writing course after going to London, which was about seven to eight years ago, I tried to write a story around these questions but I realised that I simply couldn't, so I set it aside. It has since taken me about seven years to start writing this particular novel. I think I could only write it because I had an access point in Jai's voice. Finding his voice was really key to writing this book.
How challenging was it to write about poverty, especially through the perspective of a young boy?
I know it is a rather controversial and risky subject because I've lived in India for most of my life, so I was aware of the challenges. For me it was really about inhabiting Jai's character and writing from his point of view, that was my way into the story. So I really had to focus on what he would notice and what he was interested in. For Jai, he is not really interested in his economic situation, he is more fascinated by cats, dogs, food, and these really trashy shows that he watches on television. I just tried to stay true to these interests and inhabit his character fully. I think the main challenge for me was the element of translation because it is first person narrative and the child's voice is not in English but in Hindi. So I had to sort of find a way to convey the rhythm and syntax of Hindi in English.
What do you wish the readers take away from this book?
I am the kind of person of believe that my intentionality as a writer does not matter and fiction has to work on its own terms. It really depends on who you are as a reader and how you see the world because that also shapes how the book will make sense to you. Nevertheless I hope that Jai and his friends resonate with people and I hope it makes people think about the children in their own communities.
Lastly, what's next?
I am working on my PhD at the moment, and for a part of which I have to write a novel. It is a historical novel but it is really too early to say anything more about it because its still in the process of formation.

Text Nidhi Verma