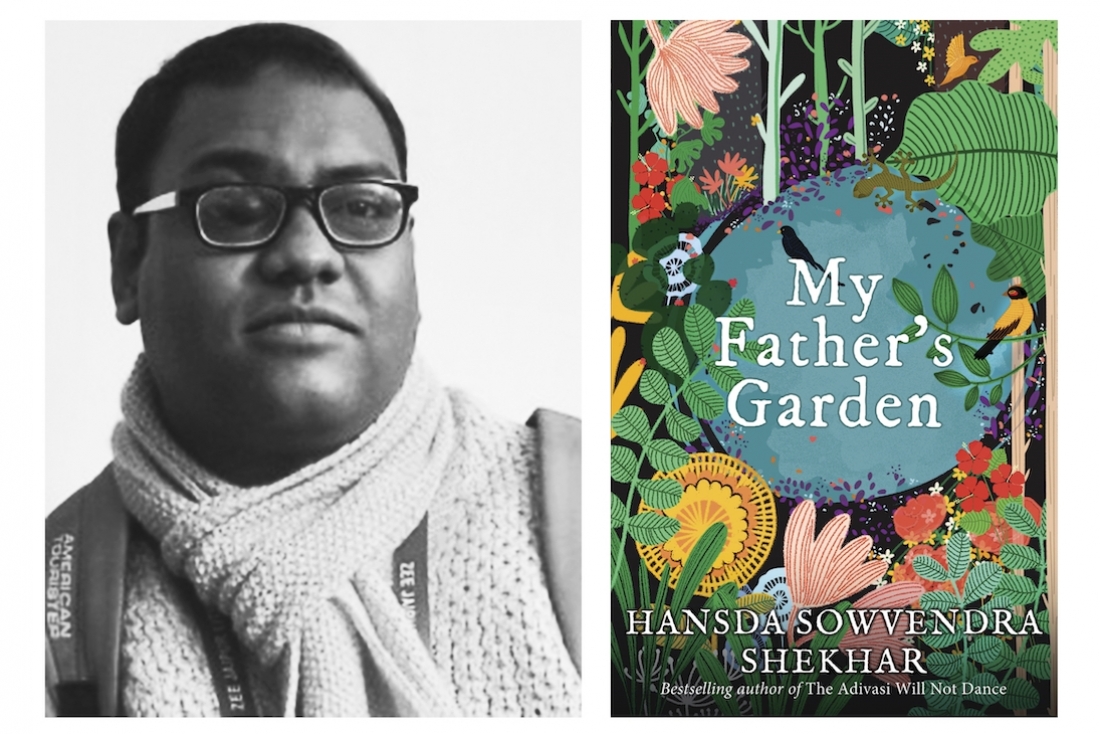 The Writer
I was quite into reading and writing right from my childhood. I was first published at the age of 15, it was a short story in a national daily. But even before that, as an 8- or 9-year-old, I used to rewrite popular fairy tales (like, Cinderella and Little Red Riding Hood) in my own words on white foolscap pages, draw my own illustrations, text on the recto page and illustrations on the verso page, staple the pages together, and create my own books. As for my relationship with writing, I have not really given this much thought. But there is something I would like to share. I am a medical doctor and have a fulltime job as a medical officer with the government of Jharkhand. Because of my busy work schedule, I am not being able to do much reading and I have hardly any time to write. And this makes me sad. I think this should explain my relationship with writing.
The Influences
In school, we read Anita Desai (the short story, Devoted Son) and Isaac Bashevis Singer (the short story, The Needle—I still remember Esther Rosa and her patent leather shoes with a certain fondness) in English literature class and Mannu Bhandari (the short story, Akeli) and Shivani (the short story, Sati) in Hindi literature class and I really admired their writings. I read Jane Austen as a teenager and Sense and Sensibility is a favourite. When I grew older, I enjoyed reading Jhumpa Lahiri and Arundhati Roy (I often return to both Interpreter of Maladies and The God of Small Things). During my teens, I also read Tara Deshpande's book of stories and verse, 50 and Done, and, some years later, I read Upamanyu Chatterjee's novel, English, August. I knew that Deshpande was an actor while Chatterjee was a diplomat, and I had this feeling that if I ever wished to write a book anytime in my life, I could do any work or hold any job and yet be able to write a book. After reading Manju Kapur's novel, Difficult Daughters, I wanted to write something like that, something with a huge canvas, involving generations of characters, something spanning from pre-independence India till the present day. Before writing my first novel, The Mysterious Ailment of Rupi Baskey, I read several times another very favourite novel of mine,The Color Purple by Alice Walker, only to see how Walker had described the Olinka people.
The Book - My Father's Garden
Spanning half a life,
My Father's Garden
tells the story of a young doctor--the unnamed narrator--as he negotiates love and sexuality, his need for companionship, and the burdens of memory and familial expectation. The opening section, 'Lover', finds him studying medicine in Jamshedpur. At college, he discovers an all-consuming passion for Samir, a junior, who possesses his body, mind and heart. Yet, on their last morning together, when he asks Samir to kiss him goodbye, his lover tells him, 'A kiss is only for someone special.' In 'Friend', the young doctor, escaping heartbreak, finds relief in Pakur where he strikes up an unusual friendship with Bada Babu, the head clerk of the hospital where he is posted. In Bada Babu's house, they indulge a shared love for drink, delicious food and convivial company. But when government bulldozers arrive to tear down the neighbourhood, and Bada Babu's house, the young doctor uncovers a sordid tale of apathy and exploitation--and a side to his new friend that leaves him disillusioned. And in 'Father', unable, ultimately, to flee the pain, the young doctor takes refuge in his parents' home in Ghatsila. As he heals, he reflects on his father--once a vital man who had phenomenal success at work and in Adivasi politics, then an equally precipitous downfall--and wonders if his obsessive gardening has anything to do with the choices his son has made.
Written with deep empathy and searing emotional intensity, and in the clear, unaffected prose that is the hallmark of Hansda Sowvendra Shekhar's style,
My Father's Garden
marks a major talent of Indian fiction writing at the top of his form.
The Process
I cannot say what inspired me. I just knew that I had to write
My Father's Garden
. I was going through a difficult time when I started putting together the book that we now know as
My Father's Garden
. So it was something that I had to do, no matter what. There was no linear process. Some parts of
My Father's Garden
were already written while some parts were added later on. The entire book,
My Father's Garden
, was a challenge. I cannot really pinpoint any one part in this book or any one part in the process of writing it.
The JCB Prize Shortlist
I am feeling okay about being shortlisted about the prize this year.
The Future
My next two books will be illustrated books for children. I am also trying to finish writing two novels but I last saw their unfinished forms on my computer some four months ago because, like I said already, I just do not have the time to write. I am not sure how much I will be able to accomplish – or not – and so it would be very early for me to say anything about my writings. And I do not have any literary ambition. I cannot be ambitious in the matter of books and writing. Ambition requires, among other things, work and dedication. Am I being able to do enough writing? No. Am I being able to do enough reading? No. So where does the question of ambition even arise for me?