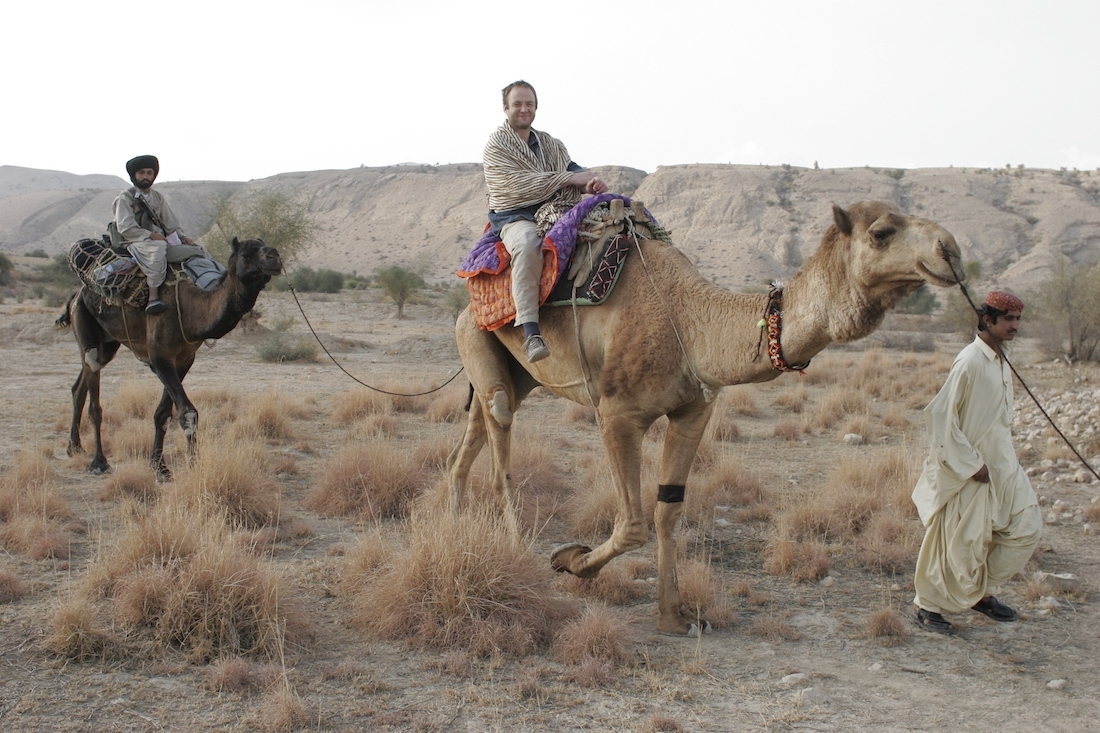 In the picture above, taken by Scott Eells, Isambard Wilkinson was on his way to meet the late tribal chieftain Nawab Akbar Khan Bugti in his cave-out when he was fighting against Pakistani forces in Baluchistan province. A former Foreign Correspondent at The Daily Telegraph, Wilkinson travelled across Pakistan multiple times, and recently ventured into cataloguing his travels through his book Travels in a Dervish Cloak, which has now garnered much critical acclaim for being one of the best travel books on Pakistan. After penning a narrative full of wit and poignancy, Bard tells us about his career as a journalist, his intriguing relationship with Pakistan as a country and his future projects.

What led you to pursue journalism as a career?
I liked the idea of having a right to be nosey, to earn a living asking questions, finding things out and trying to make sense of them. After school I travelled to Pakistan and India, places which greatly pricked my curiosity and filled me with journalistic ambitions. One of my first assignments was for The Independent interviewing veterans of the international brigade that fought against Franco in the Spanish Civil War. Their stories were inspiring and gave me the journalism bug. Moreover, as a foreign correspondent one has the license to roam, which suits my wandering temperament.

Tell us more about your experience as foreign correspondent for The Daily Telegraph.
My first job as a foreign correspondent for The Daily Telegraph was pretty idyllic. I was based in Madrid where there wasn't much news and the paper gave us the resources to travel throughout our patches, which in my case included North Africa. I covered all sorts of topics ranging from bullfighting and Lorca to Algerian elections and territorial spats in the Strait of Gibraltar. The US-led "war on terror" started and so I found myself among journalists dispatched to Iraq and Afghanistan. Those assignments led me back to Pakistan, which provided the material for my book.
Did the idea of writing a book on your travels across Pakistan already exist right at the beginning when you began the journey? If not, then when did you decide to finally write this book and what drove you to do it?
When I first travelled in Pakistan during the 1990s, I first struck upon the idea of trying to write a book about Pakistan, one that would capture its complexity, nuances and humour. But then I suffered kidney failure and was too ill to continue at that time. Years later when I returned as a correspondent, I wanted to pick up on that idea, not least because I felt my family's links to Pakistan gave me an interesting vantage point but also because the country was changing and struggled with a bias against it in the international media, which characterised it as a terrorist haven, a narrative I felt that needed challenging.

Which authors or books were your early formative influences?
The travels books that I loved as a teenager were As I Walked Out One Midsummer Morning, A Time Of Gifts, News From Tartary, Full Tilt and Travels With My Donkey. The authors that inspired me were Molly Keane, Dervla Murphy, Hunter Thompson and Colette. William Dalrymple's In Xanadu was also a great source of wonder. But perhaps above all, I enjoyed listening to both my grandmothers, who were very different but great storytellers and conjured mad lives and fantasies.
How hard or easy it is for you, as a writer, to pen down your travels true to your experience? How do you grapple with putting your experiences in words, knowing that a lot of its meaning would be lost in the process?
Writing my book on Pakistan was all about fighting hard to produce a portrait that was true to my experience of the country at that time from my perspective. It wasn't easy. I would write and write and write and then lift my head up and wonder was it really like that, was the atmosphere really like this, was that really the essence of this event or that person, did I really feel that about such a thing. After battling it out, I could step back from the canvas and say to myself, well, of course it's not the whole story, but I'm happy with the portrait. It captures something of my experience of a place at a particular time and I hope it endures.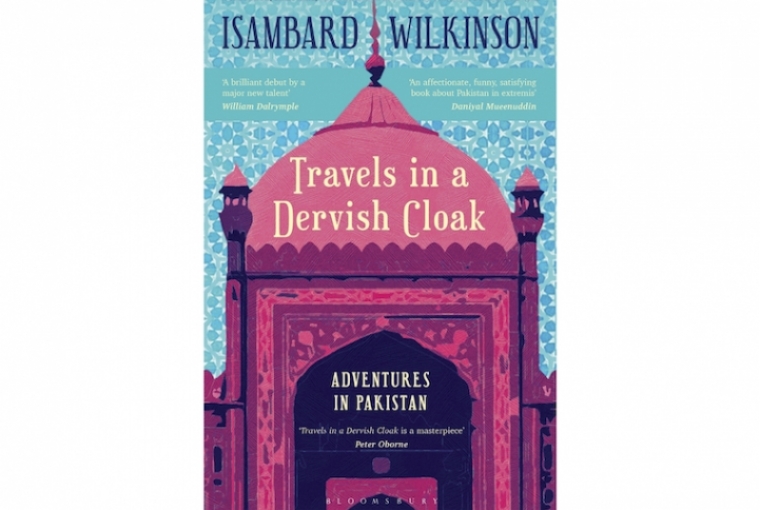 Do you enjoy journalistic writing or travel writing more?
Travel writing - because I think it has more scope and tools at its disposal to capture a wider variety of possible experience, such as mood, colour, gesture, sense. Also, as an overtly more subjective form, travel writing automatically assumes the perspective of the writer and therefore doesn't rely on an artificial stance of neutrality. At its best, it can compare with the finest novel writing, which is perhaps the most truthful form.
Why did you choose the title Travels in a Dervish Cloak?
The title was inspired by a line in a tract on Sufism written by the 11th- century mystic Data sahib, Lahore's patron saint, which said that all the mysteries of the universe could be found in a patched dervish cloak, "containing as it does the earth, the sun and moon and all the stages of the path to truth". Pakistan itself seemed to me like a patchwork of peoples living along the threads of rivers and in the folds of mountains, imagining the universe in myriad ways. I saw myself crossing the cloak, grappling with it, trying to understand it, sometimes getting lost in it.
Also, I wanted to choose a title that emphasised Pakistan's Sufism, tolerance and hospitality, a place of great charm, rather than use words such as jihad and images of Kalashnikovs, which although they reflect one aspect of Pakistan, contribute to a black legend about the country which is grossly misleading and needs correcting.
You assume the role of an outsider looking inside Pakistan in your book and time and again your narrative reminds the reader that you can never truly be a part of the landscape or the culture that you are writing about. How do you think your work then retains and expresses the authenticity of Pakistan as a collective?
One human individual is a mystery to another and so certainly an entire country is something of a mystery to me, but one has to try to understand things within the limits of one's experience. I can't make any scientific claims about the authenticity of my depiction of Pakistan, but I can try to be true to my own subjective experience of it. Also, I was something of an insider-outsider due to the privileged viewpoint I had as an honorary member of a Pakistani family thanks to my grandmother's great friendship with the Begum. On top of that, I rather like the anthropological and journalistic role as a "professional stranger", which casts you as an outsider looking inwards. It's not the only perspective, but it can be an interesting, valid one.

How did you personally deal with the intense suffering that you came across in Pakistan?
It's very difficult to come to terms with suffering. I'm not sure I really dealt with it. I was an observer of other people's suffering and was left feeling tinged with guilt at the ease of my own life and dread at what so much of the world endures.

What does the future hold for you as a writer?
I'd like to embark on another set of travels that takes me to the heart of a fascinating place and time. Also, I'd like to write a novel, perhaps a humorous one about fake news.

TEXT Nidhi Verma