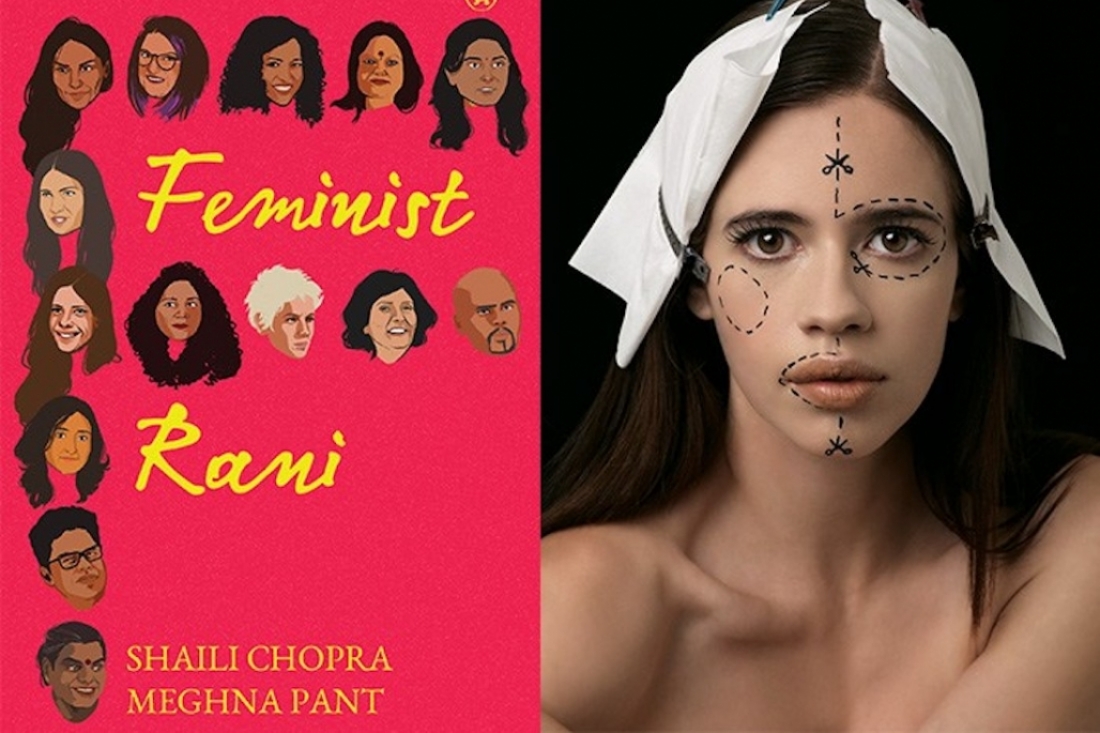 Meghna Pant and Shaili Chopra
Feminist Rani
Feminist Rani is a collection of interviews with path-breaking and fascinating opinion leaders--Kalki Koechlin, Tanmay Bhatt, Gul Panag, Aditi Mittal, Gauri Sawant, and many more. These are women and men who have advocated gender equality and women's rights through their work. Co-authored by the award winning author, Meghna Pant and the eminent journalist behind the storytelling platform ShethePeople.Tv, Shaili Chopra, the book is a compendium of compelling conversations that provide a perspective on the evolving concept of feminism in an age when women are taking charge and leading the way. We connected with the authors to talk to us about the book and all things feminism!
What led you to pursue you careers as a journalist and an author?
Shaili: My career is a career in motion and that's the only way I would like it. A journalist turned author turned entrepreneur, for me, all these opportunities had their heart in wanting to know stories, wanting to tell stories. All of these gave me the chance to experiment with formats, mediums, with ideas and with people.
Meghna: There was no breakthrough moment, rather a slow and steady pursuit of both business and creative writing. They seem like two disparate forms of writing; after all, fiction is a subjective field, all about emotions and experiences, while finance and journalism are objective fields, based on data and facts. Yet, journalism techniques have come in handy for me while creating stories. It has taught me to write economically, within the bounds of reason, while keeping in mind what is interesting to a reader, and to pay careful attention to what's going on in the world around me. It's easy as a writer to shut myself from the world, so being a journalist forces me to keep seeing what's out there.
Please take us through your journeys so far.
Shaili: I am a thoroughbred journalist. I wanted to be a news reader when I was ten and so I was always on a mission to find a way to get there. Only if I knew news reading wasn't really journalism. Once I hit the dirt track and started reporting, life totally changed. I got a taste of the real stuff.
I am an armed forces child who changed 17 schools in 12 classes growing up. I adjusted anywhere and everywhere I went. I made friends from all cultures and communities. I felt in love with 'change'. In college studied Economics Honours and aced post grad journalism landing up a job at CNBC. Opportunities knocked at my door and I took them one by one. At 29 I was the face of India's leading business channel. Now what? What next? I stood up in the newsroom and asked myself, how was thing going to change my life? And the answer lay in my mobile phone. I quit mainstream television and turned a digital entrepreneur. I loved this ability of my own to get up and go. So there I was writing books, talking to people, experimenting again. In this time I wrote Big Connect-Indian Politics and Social Media / When I Was 25 - About leaders in their 20s /Birdies in Business about CEOs and golf and then came Feminist Rani in 2018. Somewhere in the middle I found my calling from one of these experiments. And SheThePeople was born. Now it's India's biggest platform for real stories of real women. In a nutshell, I define my journey by the experiences I had not by accolades I received or awards I achieved.
Meghna: I didn't start off being an author or journalist. I hold an undergraduate degree in Economics and Statistics (St. Xavier College, Mumbai), an MBA in Finance (Nanyang Business School, Singapore), and a Masters in International Management (University of St. Gallen, Switzerland). After my studies I worked in corporate finance in Switzerland before tiring of it. By sheer coincidence (I was spotted at an event by Times Now), I went on to work as a business news anchor for Times Now, NDTV and Bloomberg-UTV in New York and Mumbai, where I interviewed and met the likes of President Obama, Hillary Clinton, Mukesh Ambani, Sir Richard Branson, Ratan Tata and Shah Rukh Khan, among others. I always loved writing but became serious about it when I was in New York City. I've now published four books: FEMINIST RANI (Penguin Random House, 2018), THE TROUBLE WITH WOMEN (Juggernaut, 2016), HAPPY BIRTHDAY (Random House, 2013) and ONE & A HALF WIFE (Westland, 2012). I've won the Laadli Media Award (2018), Bharat Nirman Award (2017), FON South Asia Short Story Award (2016) and Muse India Young Writer Award (2013). My work has been shortlisted for international awards like the Commonwealth Short Story Prize (2018), Frank O'Connor International Award (2014) and Amazon Breakthrough Novel Award (2012). I've spoken at the biggest lit fests and conferences, and written for the biggest media publications.
Since none of this was planned, I feel very blessed to be known as a multiple award-winning author, journalist, feminist and speaker today.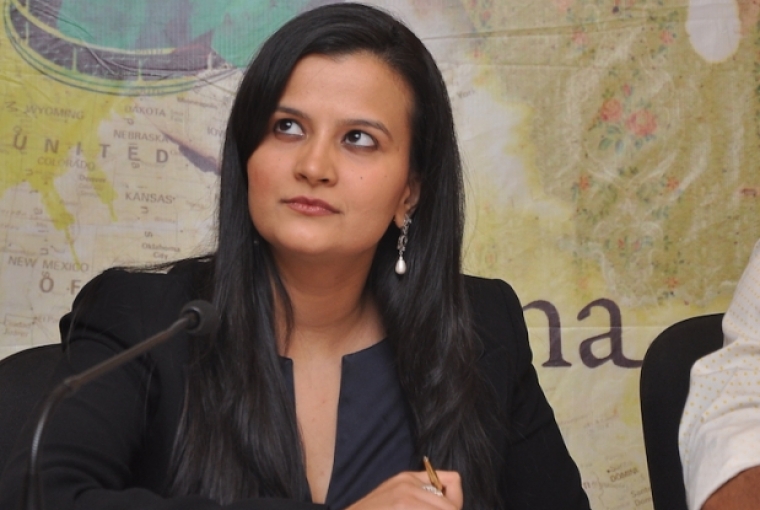 Can you tell us about the writers who have influenced you and your work as an author and in what ways?
Shaili: I would say I am inspired by many authors but I quite prefer to find a style of my own. My writing is simple, lucid and the heart of it is the story. I like reading authors like Ian McEwan, Amitav Ghosh, of late I have enjoyed Ira Mukhoty's well researched books, Shashi Tharoor, and I absolutely love Orhan Pamuk.
Meghna: As a child I read a lot of Enid Blyton, Sidney Sheldon, Jeffery Archer, Somerset Maugham, Ruskin Bond, Shakespeare, Tagore and RK Narayan, the typical fare that Indian children growing up in the 80s-90s were given to read. Gone With The Wind was the first book I stayed up till six in the morning reading, and till today I don't think there is a book as perfect as that or a character as finely etched out as Scarlett O'Hara. Margaret's largesse is inimitable. Apart from the classical writers like Ayn Rand and Kafka, in recent years I've enjoyed reading contemporary writers like Rohinton Mistry, Aravind Adiga, Alice Munro, Junot Diaz, Chimamanda Ngozi Adichie, Yiyun Li, among others. Due to these writers I know that good stories present a double helix, an explosion of truth that takes you into another lifeworld in a brief mad moment of revelation and clarity, where everything comes together or falls apart, and you are left wholly empty but completely fulfilled.

How did the two of you come together for authoring Feminist Rani and what was the inspiration behind the conceptualisation and creation of the book?
Shaili: SheThePeople, India's first channel for women, which has championed feminism in its true spirit and led the movement of dialogue on feminism through an initiative called Feminist Rani. Feminist Rani is a book that came off some bold conversations with courageous people who talked about their deepest fears and influences. These are interactions about claiming one's body, environment, views and vagina. It's about making our own choices. In the book, which is a compilation of 14 solid interviews, activist Gurmehar Kaur shifts the lighthouse from 'gender' to 'being women' when she calls feminism a space "where we are not reduced to seat spots in metro trains or buses? Where women's equality is about equal access to opportunities, and not about queues to enter a monument."
Meghna: I have been curating a monthly event in Mumbai over the last three years called Feminist Rani. Conceptualized by SheThePeople, we bring together thought leaders and opinion makers in front of a live audience to discuss different issues around gender parity. Nothing is out of bounds, whether it's lesbianism or women's sexual agency. We've had everyone from Aditi Mittal to Trisha Shetty to Rana Ayyub. The talk has been successful and we've seen active participation and interest by both men and women from all walks of life. We realised the talk would translate well into a book (to me everything sounds better in a book) and fortunately for us Milee Ashwarya from Penguin felt the same way!
What are your personal views about the Indian brand of feminism and the Indian discourse around the ideology of feminism?
Shaili: To me there are no different brands in feminism. Patriarchy and anti feminist behaviour is universal. The more we debate feminism the more we discover it in our history, our mythology, the zenanas of the Mughals to the aangans of our grand moms. At the same time, we have just as much protest against women claiming their rightful place. And we have patriarchy steeped in every aspect of our lives. We are likely to remain in this chaos for sometime to come. But what's heartening is the solidarity that's emerged in the movement and how each one of us is trying to make the idea of feminism, everyday.
Meghna: Unlike the West, India's feminist history is widely undocumented, undefined and unknown. It's unclear when feminism in India even began. Did it begin in religion where Indian goddesses, such as Durga, Saraswati and Laxmi, are as equally revered as the gods? Did it begin in the sexual agency of The Kama Sutra? Was it when Raja Ram Mohan Roy abolished Sati? Or when Sarojini Naidu asked for women's voting rights in 1919? Or when Mahatma Gandhi started the Stree Shakti (women power) movement? Or when Savitribai Phule fought for caste, education and social upliftment? How can we women of India know ourselves when we don't even know our own history, which has been conveniently documented by men? Isn't it time we took ownership of our stories and weaved them into the history of our nation? On top of that, India's inherent heterogeneity has led to multiple patriarchies, which has led to multiple feminisms. FEMINIST RANI is the outcome of such repression and fluidity, an answer to understanding gender issues and the role women play in modern India.
Lastly, what are your future plans and would you two collaborate again for sequel to this book or other projects like this?
Shaili: For me, I have a few different books in my head. And SheThePeople is ready for its next big leap as the go to platform for women. My personal goals for the future include growing zucchini in my kitchen garden, raising my son into a feminist, and my feminist daughter into a wrestler, and to watch a movie without using my phone or while double timing with my work. And Feminist Rani 2.0? Without a doubt.
Meghna: I have two forthcoming books: HOW TO GET PUBLISHED (Bloomsbury, 2019), a guide on writing, publishing and marketing a book with essays from Jeffery Archer, Twinkle Khanna, Shobhaa De etc, and THE HOLY 100 (Rupa, 2018), India's holiest texts in 100 sentences. And, I'd love to see Feminist Rani 2.0. There are still so many conversations to be had!

TEXT Nidhi Verma