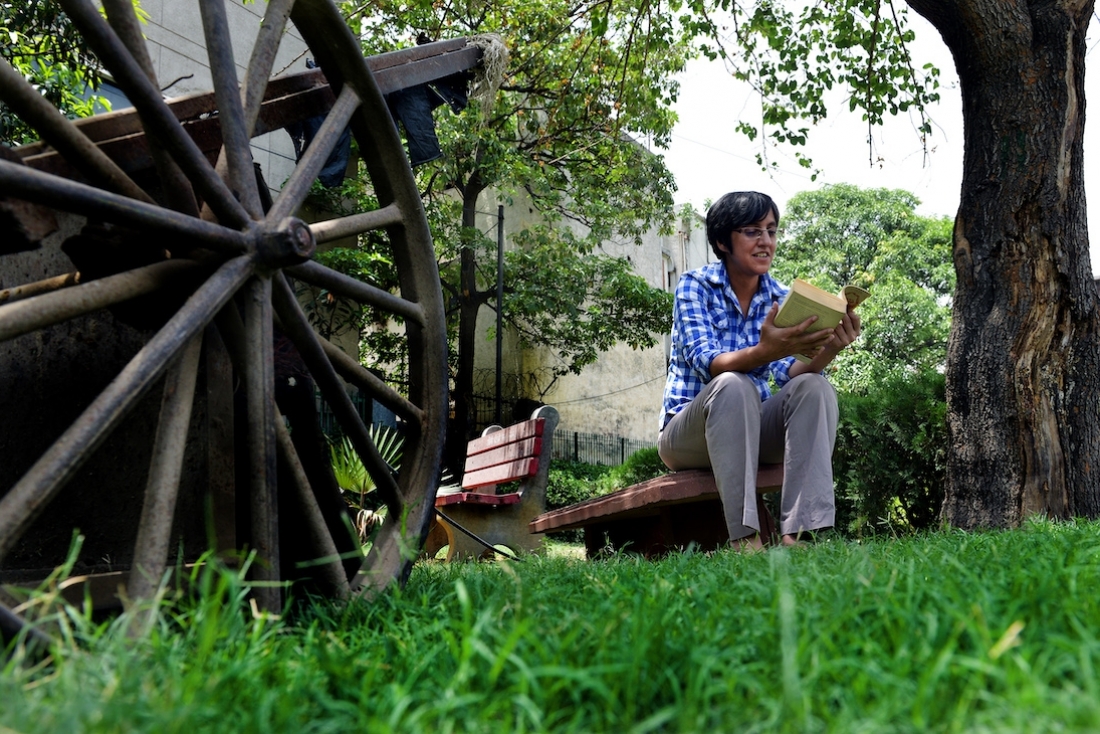 Image courtesy: Saswata Bhattacharya for the JCB Prize for Literature
Parvati Sharma began her writing career with The Dead Camel and Other Stories of Love, which earned her praise for its depictions of love and sexuality in urban India. Her novella, Close to Home, was acclaimed as 'tender, acute and pulsing with real Indian life'. She has also written a book for children,The Story of Babur, and, most recently, a historical biography, Jahangir: An Intimate Portrait of a Great Mughal. Sharma lives in New Delhi, where she has worked as a travel writer, editor and journalist. She is also now a jury member for the JCB Prize for Literature this year, which will be shortly announcing its shortlist for 2019. We connceted with her to know more about her association with the prize. Excerpts follow:
Could you tell us a little about how you began your journey in writing?
I was scribbling in diaries and trying to write stories and composing terrible poetry as far as I can remember. To publish a book was my ultimate ambition - but I think I started to 'work' at writing seriously in my late twenties, when I began to sit down at my computer every day, week after week, until finally, two or three years on, I had enough stories to make a collection. That was my first book: The Dead Camel and Other Stories of Love.
Which authors or books were your formative influences?
I could keep listing them - Louisa May Alcott, Richmal Crompton, Roald Dahl, Champak and Mad Magazines, P. G. Wodehouse and Mark Twain, Robert Graves, Arundhati Roy, Vikram Seth - but I think what was formative was the habit of reading, of buying books. There were always books around the house, and we were always free to pick out whatever we wanted.

How was your association with the JCB Prize for Literature brought about?
Rana wrote to ask if I'd be interested in being part of the jury and I said yes, of course! It seemed like a great way to get a sense of contemporary literature in India.

Can you give us some insight into the workings of the jury and how you came to your decisions for the longlist this year?
We had regular discussions - with every batch of ten or twelve books, we'd meet on Skype and do a kind of preliminary 'sorting'. Then, at the end, we had a marathon session to decide the long-list. It was a great, energising experience; many convergences and divergences of views, and always a willingness to listen to other opinions. I guess we arrived at our decisions through a process of creative consensus, rather than majoritarianism; so, for example, a book with two passionate supporters would have a greater chance of making it to the final list that one that had three lukewarm proponents.

Lastly, what are you working at the moment and what are your future literary ambitions?
I've just published a book for children; it's called Rattu & Poorie's Adventures in History: 1857, in which two young sisters are visited by characters from history. And I'm working on another historical biography, a 'prequel' to my biography of Jahangir, I guess - this one is about his father, Akbar.