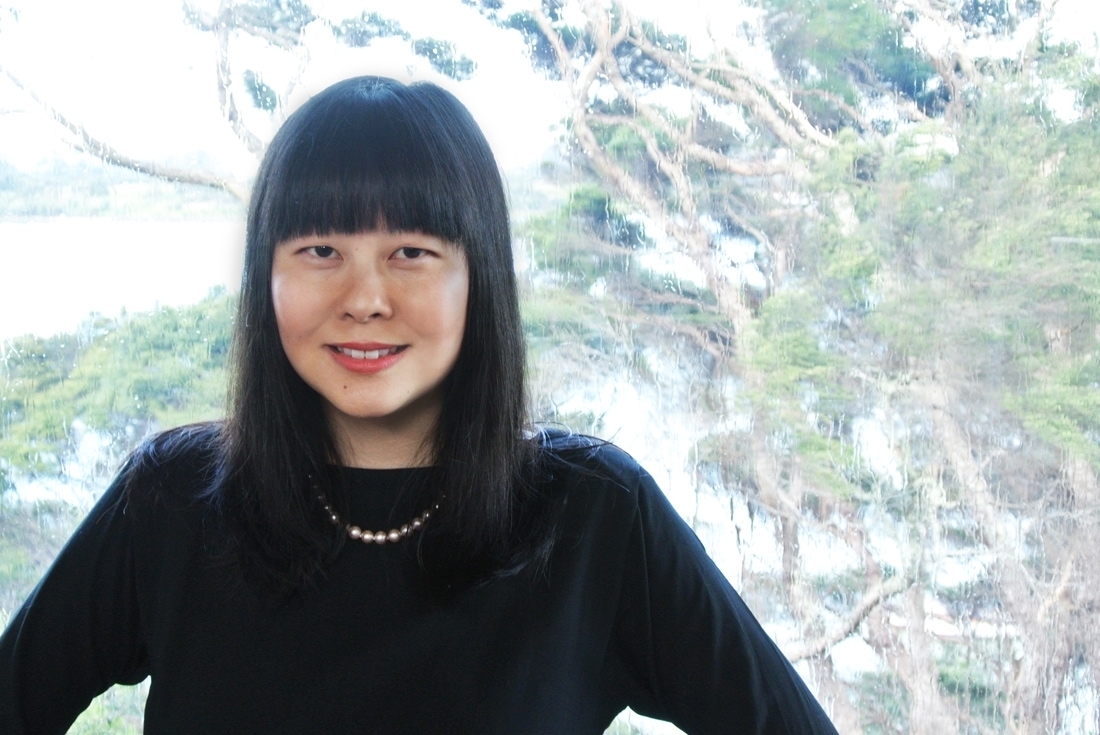 The week we spoke, she had all four of her wisdom teeth out. It must be painful, I said, but what can some toothache possibly do to upset someone who has created her entire world from heartache? The cult poet whose simple, vulnerable words find a place in the hearts and social pages of billions of poetry lovers across the world, has just written her first novel. What does it take to set wild a pen that has hitherto known only to write page-long prose poetry? To move from the beauty in brevity to the endless expanse of the novel? Lang Leav, Sydney-based author and artist of Chinese-Cambodian origin, took me through her journey of becoming, and that of her debut novel, Sad Girls.

What is your first memory of writing?
I remember writing my name on a piece of scrap paper for the first time. I must have been about five. I showed it to my parents and they were so proud. I can still recall the expressions on their faces. English may not be my first language, but it is my first love. I read vicariously as a child and filled notebook after notebook with my writing. I have written ever since.

How has your craft set you free?
My life began in a Thai refugee camp where my parents were seeking refuge from the Khmer Rouge regime. We emigrated to Australia where I grew up in the low socioeconomic town of Cabramatta. It was a place where migrants from several war torn countries had settled. People who had lost everything, including family members. I grew up in the midst of their collective sadness and despair. As a child, writing was an escape for me. It wasn't so much a choice as it was a necessity. Today, writing for me has blossomed into an amazing career. It has given me the freedom to dedicate all my time to my passion.

Your poetry speaks to everyone, awakening the most vulnerable side of human beings. This puts great pressure on your debut novel.
Sad Girls has been my most challenging yet rewarding endeavour. I definitely have butterflies about my first novel going out to the world but I am certain my fans will love it.

What inspired the book?
Audrey's voice came bursting into my head one night, loud and insistent. She had a story to tell and I couldn't help but be drawn into her dark, atmospheric world. The plot unravelled quite naturally. However, when I wrote the ending, it didn't feel right to me. I parked the manuscript to one side for a few days. One night I was discussing the ending with my partner [Michael Faudet, author], and we arrived at a conclusion that was way out of left field. I couldn't sleep that whole night as I tossed it over in my head. The next morning, I sat down and went to work on our idea and knew instinctively it was the right way to end my novel. After that, everything just fell perfectly into place.
"I grew up in the midst of collective sadness and despair. As a child, writing was an escape for me. It wasn't so much a choice as it was a necessity."
Can you give me a blurb on Sad Girls?
Audrey tells a lie and as a result, her school friend Ana, winds up dead. Sad Girls follows the life of guilt stricken Audrey and how she copes with the aftermath of her deception. It shows the devastating effect that one lie can have on her life and the lives of those around her. Sad Girls is an emotionally charged, coming of age narrative with many twists and turns. There is also a dark love story thrown into the mix. I began writing Sad Girls shortly after the release of my first book, Love & Misadventure, in 2013. Since then, I have released three poetry books and gone on several multi-country book tours. During all the madness of the last few years, it was a writing project I loved coming back to. Nothing would make me happier than a cup of coffee in the morning, sitting at my desk overlooking the sea and getting lost in the dark, atmospheric world of Sad Girls.

Tell me how you found and built your characters.
My cast of quirky and colourful characters came to me, fully formed. I could visualise them clearly. I knew their personalities and back stories. They felt almost real to me. However, at times, they did take me down strange and interesting paths. They would reveal aspects of themselves I hadn't previously been aware of. The joy of getting to know them was one of the highlights of writing Sad Girls. I will definitely miss them!

How do you see Prose vis-à-vis Poetry?
I think the two are intrinsically linked. Writers such as Haruki Murakami, Alice Munro and Margaret Atwood write prose that has the same resonance as a powerful piece of poetry. I believe if you are a good writer, the two are interchangeable.
"I live in a small sea side town in New Zealand. Most days I drive down a long winding road to get my morning coffee. The locals have no idea what I do for a living."
You enjoy tremendous global popularity. What does social media mean to you, considering the Writer is essentially seen as a recluse?
I live in a small sea side town in New Zealand. Most days I drive down a long winding road to get my morning coffee. The locals have no idea what I do for a living. In a way, I am already a recluse. I use my social media platform purely as a way to interact with my fans. I think it is important my readers know how much their support means to me. In the real world, I like the anonymity I have in my day to day life. Of course, this changes dramatically when I'm on tour. Suddenly I am thrust into the spotlight. Hundreds and sometimes thousands of my fans come out to my book signing events. Some even camp out overnight. I'm always accompanied by several minders and, in some parts of Asia, armed guards too.My life is kind of crazy in that way. It swings between the two extremes. I am lucky that I get to experience the best of both worlds.

How do you define your sensibility? What part of you is Chinese/Cambodian and what part of it is Australian? Is there any geography at all, which according to you, reflects in your thought—and through it—in your writing?
It's common for migrants to question their identity. There is so much ambiguity in this area. I don't think there is a defining line between the two worlds I inhabit. For me, it has always been the norm. I think human beings aren't all that different from each other. I went to a school that was very multicultural before the word 'diversity' became mainstream. My friends were from all corners of the world, being the town where I grew up was a melting pot for migrants in the 90s. But we read the same books and talked about changing the world. We swapped make-up tips and crushed on the same celebrities. With the internet today, I see the same thing happening with the youth on a much larger scale and this gives me hope for the future. As a child, I naturally assumed the role of translator for my parents. I learned very early on to simplify the language and hone it down to the bare essentials. I understood the importance of clear communication from a young age. I believe this has had a profound effect on my poetry. My writing style takes complex emotions and expresses them in a way that connects and resonates with my readers.
"It's common for migrants to question their identity. I don't think there is a defining line between the two worlds I inhabit. I think human beings aren't all that different from each other."
Who are your favourite authors?
I grew up reading books that were passed around the school playground. Authors such as Roald Dahl, Virginia Andrews, R.L. Stine, Alice Munro and Ray Bradbury. As I got older, I discovered Haruki Murakami who is the author of my favourite book, Norwegian Wood. I have so many favourite authors, it is impossible to list them all. There is a certain quality to their work that is wholly theirs alone. Like a stamp of authenticity. One other author I should mention is my partner Michael Faudet. When we first met, he sent me a snippet from Zana, a gothic novella he was working on and I knew right away, I had just come across something truly special. It's been the greatest discovery of my life.

Tell me about the Lang Leav one does not see in her writings.
Probably my sense of humour. I love comedy but seldom write it.

Where do you go from here?
I have several book tours pencilled in for this year, with the first one in the Philippines and a couple of exciting projects I wish I could talk about! I can confirm that I will have a new poetry book coming out early 2018, themed around the sea, and I have already begun work on my next novel.



Text Soumya Mukerji