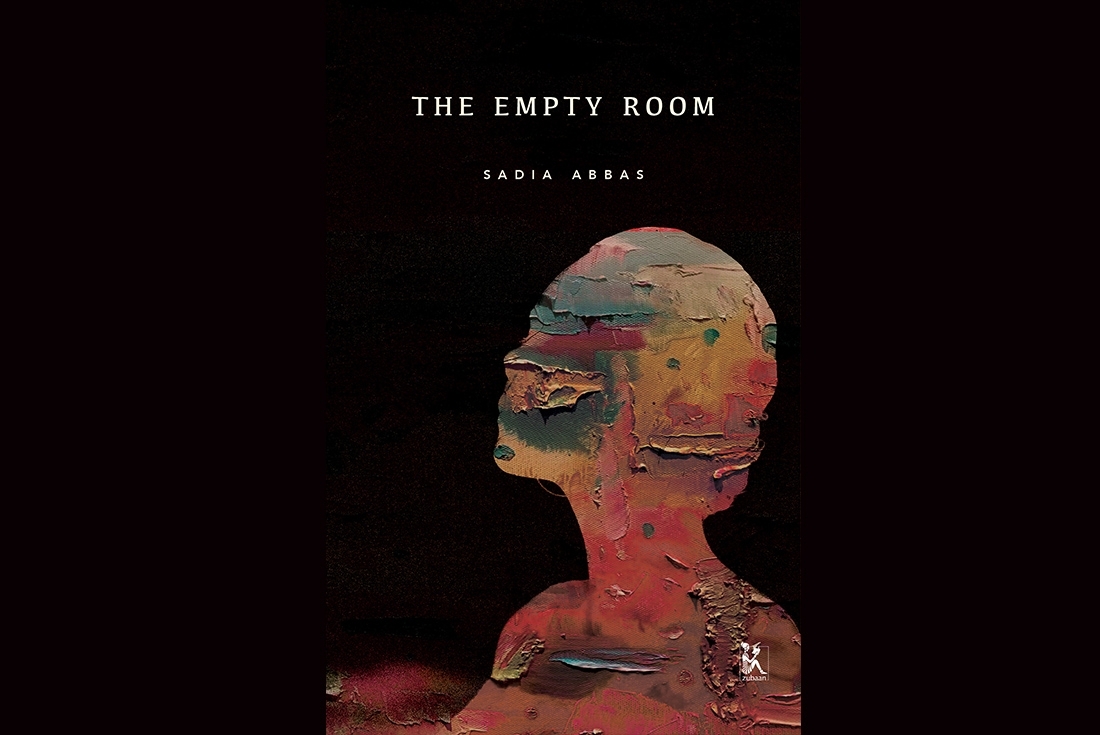 Latest in our DSC Prize- shortlisted authors is Sadia Abbas, writer of The Empty Room. In her debut novel, Abbas writes about 1970s Karachi and its political and social uncertainty, through the story of Tahira, a painter, who embarks upon a series of paintings entitled 'the empty room' when her brother and his friends, all activists, become caught up in the repressive regime. Following is a conversation with the writer and professor about her writing process, writers she references and is currently reading, and more.

How different is your process when you are involved in academic writing, as compared to that for this novel? Did you ever contemplate other forms of creative writing- like becoming a playwright or a poet for instance?
No real difference. There's just more systematic research for the academic work and there are footnotes! I think of my literary and academic work as being on a spectrum. I find the crossing back and forth generative and exciting and profoundly absorbing. Absorbing is perhaps what best describes the experience of all kinds of writing for me in general. When I get tired of one, I just turn to the other. It keeps things fresh and alive and lets whatever knot I've encountered unravel in the back of my mind, so I can sort things out when I get back to the project.

In both my scholarship and fiction, I'm usually motivated by long-held conceptual questions. Those are usually also connected to questions of form. In fact, I have always had an interest in understanding literary and visual form and aesthetics. I do occasionally write poetry but never thought of being a poet as you can see in The Empty Room. I never know when I might want to experiment with a form. I also never thought of being a "Writer." When I look back on my aspirations, I remember always wanting to be surrounded by books, learning new things. So I guess I always wanted to be a scholar and the pleasures (and pains and frustrations, which are not insignificant) of writing are fully entwined with the pleasures of learning and thinking for me.
What are some books that you have read which have inspired you in life, and why? What book(s) are you reading currently?
Gosh! It's a very long list. Too long. Here's what comes to mind immediately: For The Empty Room: A.S. Byatt's novels and Angela Carter's work were important, as were Ismat Chughtai and Qurratulain Hyder—they are all great stylists who push the limits of the genres they work with and also write about women with great sensitivity. All four are referenced in some way in the novel. I am rereading Hyder's Aag ka Darya and Akhir-i-Shab ke Humsafar for the academic book I'm writing. Milton's Paradise Lost was very important when I was growing up because I was interested in the intersection of extraordinary poetry with theological exploration, and I trained as a Renaissance scholar because of his writing. I'm also rereading Derek Walcott's Omeros and Another Life and his collection of essays, The Muse of History for a section of the chapter I'm working on. I went into postcolonial studies after reading Walcott as an undergraduate. Of course, there's always a lot to read for the academic research in a given week.
Among recent books, I've read, I think John Keene's Counternarratives is just wonderful—he's an extraordinary and erudite stylist with stunning range. I just completed Sarah Perry's Melmoth, which is a very fine and thoughtful book and I am interested in how she deals with the history of thought and the gothic genre in her novels. I've been learning modern Greek and am also trying to struggle through some Greek modernist literature with my tutor. I just picked up Sara Collins's The Confessions of Frannie Langton and am looking forward to reading it—I guess it's a bit of a gothic kick. Uzma Aslam Khan's The Miraculous True History of Nomi Ali just arrived in the mail, and it looks fascinating. And I have just started reading R.A. Judy's magnificent, theoretically radical and encyclopaedic manuscript, Sentient Flesh (Thinking in Disorder, Poëisis in Back), which is forthcoming soon.

How much, if at all, does the figure of the reader affect you and your writing process?
I don't think it does much, partly because one can never really anticipate where one's writing might strike a chord, but I am always very conscious of what my students are thinking and saying.

What do you enjoy doing apart from writing over the weekend?
The weekend isn't really distinct for me. Like most of the academics I know, I work 7 days a week. But I do like long walks, swimming in the Mediterranean when I am in Greece, which I am for long periods in the summer and the occasional winter, and, at the moment, European crime shows on Netflix. I also love exploring good food. Unfortunately though, I have to be very regulated and quite reclusive so I can't always do things I'd like to, as I have lived with chronic and frequently debilitating pain for my entire adult life. Like any disability it requires some adaptation and since pain is not visible it can be difficult to negotiate commitments as people don't take it seriously.
What's next? Are further novels, or other forms of creative writing, on the charts for you?
I'm currently working on my next academic book, Space in Another Time: An essay on Ruins, Monuments and the Management of Modern Life, which connects Greece and India through various discourses of colonial archaeology and the ethnicization of religious identity. This is also an exploration of the idea of Europe. I am also working on my next novel, which is set in the US and UK, which about the British repression of colonial history. Very different from The Empty Room. Early days, though, so let's see how that pans out. I also have an idea for a novel set in Greece for which I have some fragments of writing—not sure it'll take off, but fingers crossed.

What is your advice to aspiring writers of fiction?
I prefer not to give generic, unsolicited advice, but I guess if I were to come up with something sufficiently broad, it would be: Be Bold.

Text Sristhi Gupta