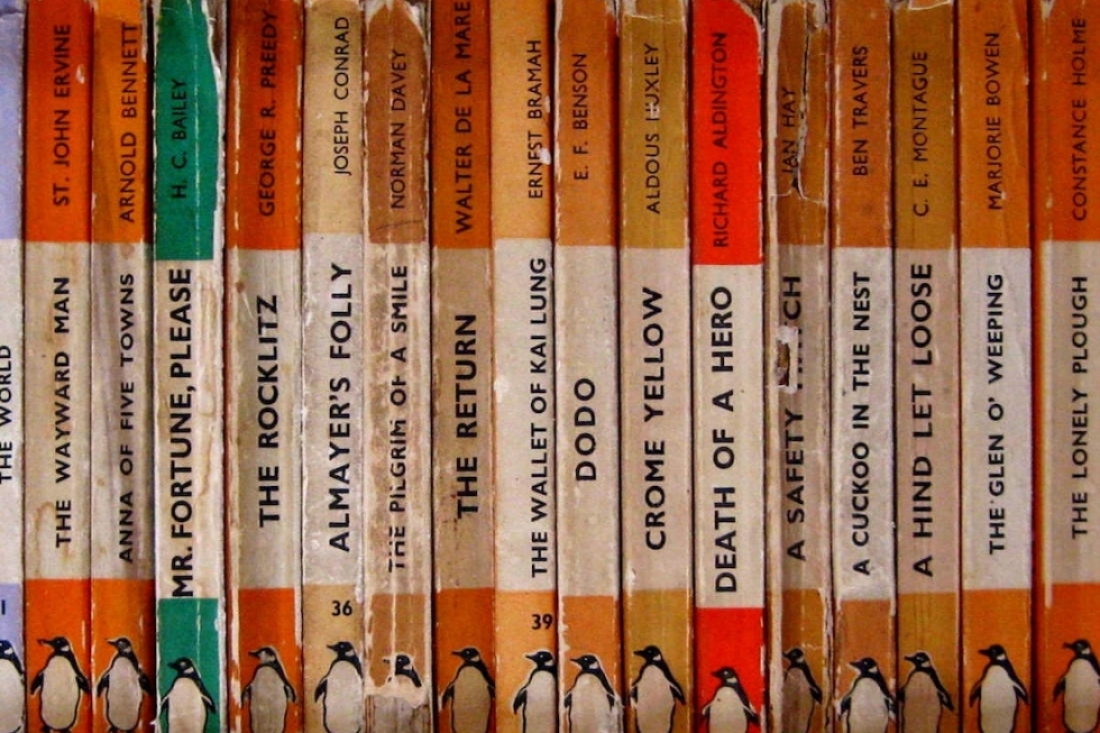 THE PENGUIN CLASSICS FESTIVAL: THERE IS ONE FOR EVERYONE.
Penguin Random House India is proud to launch their first ever classics festival in India - THE PENGUIN CLASSICS FESTIVAL: THERE IS ONE FOR EVERYONE. As the home to the largest selection of classics for adults and young readers, Penguin Random House India will celebrate the love for Classics with this one-of-its-kind, month long festival beginning November 1, 2018 and spread across five cities- Delhi, Mumbai Bangalore, Chennai and Kolkata.

Penguin Classics began in 1946 with a new accessible translation of Homer's Odyssey in paperback, and is now the largest library of classic literature in the world. Spanning 4,000 years from the legends of Ancient Mesopotamia to the poetry of the First World War, with Greek tragedies, Icelandic sagas, Japanese epics and much more in between, it encompasses over 500 authors and 1,200 books.

A sensory delight for book lovers and reading enthusiasts, old and young, the festival will offer a range of extraordinary classics by Penguin under one roof. Popular and prominent bookstores across the five cities are coming on board to host the festival. In Delhi, popular bookstore Full Circle will host The Penguin Classics Festival at their outlets in Khan Market, GK 2 and Nizamuddin. In Mumbai and Bengaluru, renowned independent bookstore Kitab Khana and Blossoms Bookstores (MG Road), respectively, will run the festival. In Kolkata and Chennai, book lovers can be part of the festival at the Starmark Bookstores, the leading bookstore chain in both the regions.



Reiterating the festival tag line 'there is one for everyone', The Penguin Classics Festival will showcase a range of books from Penguin Classics, Penguin Modern Classics, Vintage Classics, Everyman Library, Bantam Classics, along with books by Murty Classical Library of India (MCLI). It will also feature Puffin Classics and Vintage Children Classics. Each of the stores will display an impressive and rare selection of classics books, which have never been previously available to the readers, and run special sales promotion offers on the classics selection for the consumers.

Joining us at the festival is Henry Eliot, Creative Editor at Penguin Classics. He is an authority in classic literature who has led many novel initiatives to engage audiences with the genre. His latest project is The Penguin Classics Book, a reader's companion to Penguin Classics, with comprehensive entries on every book and every author. Henry will be present in India for a fortnight; during his tour he will be visiting all the cities, stores and promote the love for Classics with workshops and school sessions for readers across different age groups. He will also participate at the Tata Lit Live and Times Lit Fest in Delhi and Kolkata as part of panel discussions to talk about the evolution of classics over the years.

Speaking on his upcoming visit and the festival, Henry said: "I am thrilled to be joining the Penguin Classics Festival in November. For more than seven decades Penguin Classics has provided the world with accessible, affordable editions of the best books ever written, and I'm very much looking forward to celebrating this extraordinary library of classic literature."