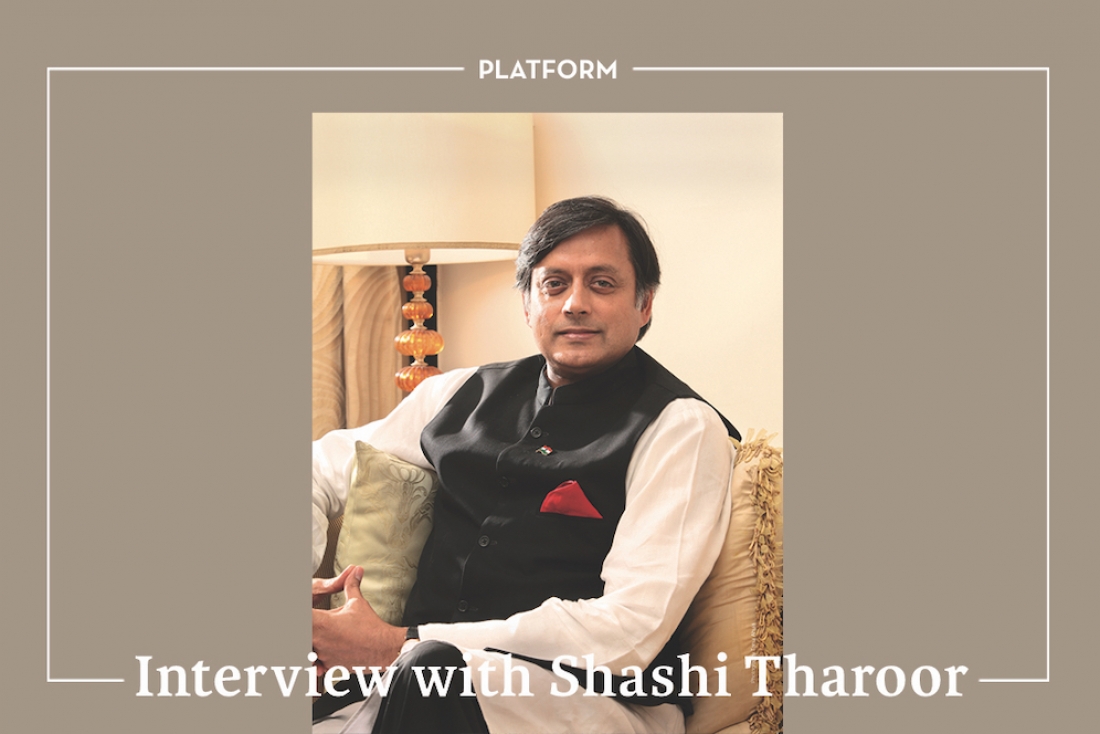 The Secret Life of Shashi Tharoor
#ThrowbackThursday
Contextualize yourself in one line?
An engaged human being.
At the age of 12 you read 365 books in a year as a challenge to yourself. Which of those books left an indelible impression on you at that age?
I probably can't remember any of them now. It was fairly indiscriminate reading. There must have been at least a couple of Wodehouses there and a few classics just to tell myself I was doing something worthwhile.
What is one key difference between words used in literature versus words used in politics?
Words used in literature can afford to have ambiguity.
The first job you were hired for?
Writing a commissioned article for a magazine.
Freedom for you means?
Having a wide selection of choices.
Your coming-of-age moment?
First seeing my name in print.
An event from the past that has most influenced you?
The Emergency.
First realization of the 21st century?
9/11.
First realization of being Indian?
Going abroad for the first time and feeling, all the more, the need to define oneself in relation to the people I was with.
Your greatest achievement?
My twin boys.
The one artist who you can't stop admiring?
P G Wodehouse.
In a movie about your life whom would you like to see play the lead role as you?
A younger Chandrachur Singh.
If someone wrote your biography, what would you like the title to be?
Multiple Editions.
A living person you would most like to meet?
Tom Lehrer, he's a fabulous satirical singer from the 60s.
Favourite thirst quencher?
Coconut water.
The best thing to spread on toast?
Marmite.
Do you recycle?
I never throw anything away.
The one ritual you can't do away with?
Brushing my teeth.
What do you think would surprise people most about you?
That I'm a lot less remote than they've been led to think.
How do you unwind?
Reading about cricket.
A day in the life of Dr Tharoor?
Unpredictable.
Do you follow any sitcom or series on television, if yes which one?
Unless the IPL counts as a sitcom...
One lesson in life you have learnt and want to pass on?
Never let yourself down, be true to yourself above all.
The day you realized the power of mass-media?
When they went after me.
When was the first time you realized you could effect change?
Early on in my UN career, working for refugees, when I was able to change the lives of hundreds of people for the better.
If you had to give a message to the youth of today for the betterment of India, what would it be?
Be the best that you can be at what you want to do. The country will benefit from that.
Your first realization of your own voice as an individual?
School debating, not even college. I started debating when I was barely ten-years-old. So that's when my own voice came out.
Which 'ism' do you most relate to?
Pluralism.
The equation between knowledge, money and power for you equals?
Without knowledge, money is useless. Without money, power is limited. Without power, knowledge doesn't serve a specific purpose.
The one label a person from the 31st century writing about us would use to describe humanity today?
Confused.
The one thing you miss/don't miss about the 70s?
The one thing I miss is side burns and what I don't miss are bell bottoms.
The one question you hate being asked in an interview?
Where does this idea come from?
All time favourite quote?
Be the change you wish to see in the world.
All time favourite song?
Tadbeer se bigadi huyi taqdeer bana le from Baazi.
What is your vision for India for the next decade?
We have to do a lot more to fulfill our potential. We have to reform and transform ourselves into what we are capable of becoming but have not yet become.
Your platform moment?
Winning over an audience.