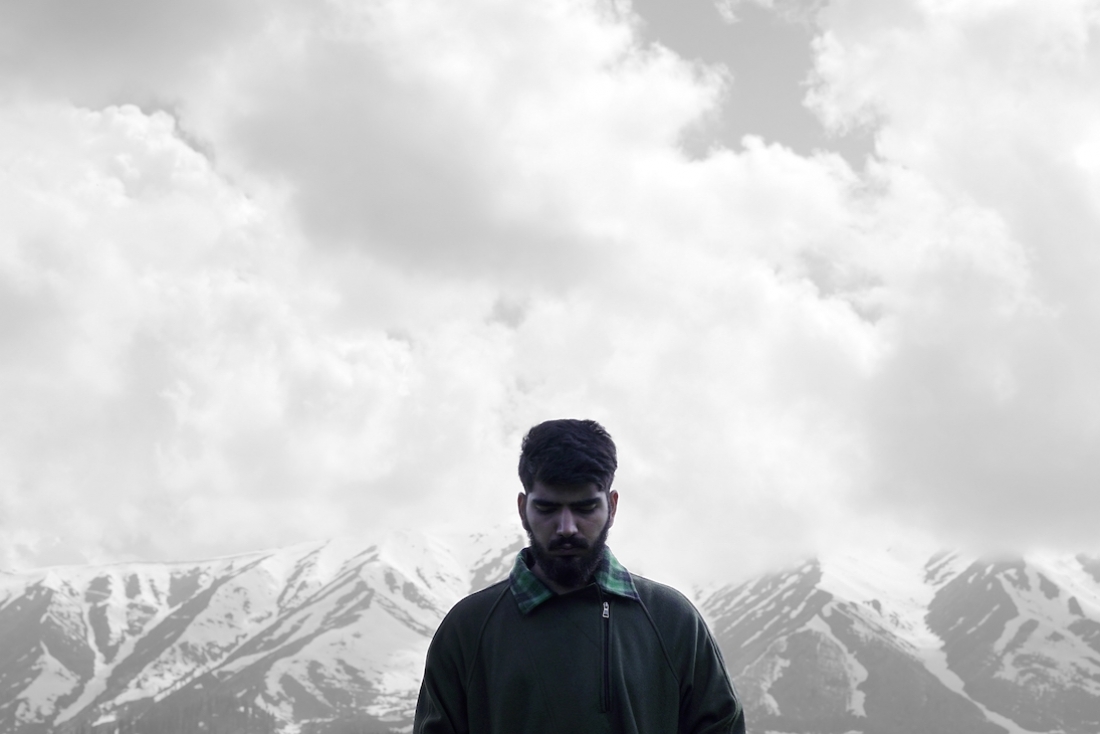 Ahmer Javed
Little Kid, Big Dreams
The Artist
I'm a rap musician from Srinagar, Kashmir. I've been making music since 2012. The first hip hop song that I heard was In The Club by 50 Cent, that basically was my introduction to the genre. Although I couldn't understand what he was saying, back then, I could vibe to it. It felt really good, listening to it and I was obsessed. Growing up, , I was shy, introvert and wasn't good at making friends. This genre became my escape, became a friend. With time I discovered other artists and became aware of what hip hop music was all about. I heard Tupac Shakur, his music inspired me a lot and I could relate to what he was trying to convey, speaking up for his people, what they go through, the police brutality, injustice, I could connect because where I come from, the most densely militarised zone on the planet, it's somewhat the same. I wanted to bring forth the stories of my people and I started writing about all this. I was trying to discover myself as an artist and I didn't look back.
The Journey
Initially I was just a fan of rap music, I guess that's how the journey starts. All I wanted to do was write, and somehow record it, put it out. First few tracks that I had put out were recorded on my mother's phone. I had no equipment, I had no idea about the technicalities. Later, I did my research, I studied the game, improved my skills as a rap musician and learned how to record. I was too young to stand up for something back when I started, I wasn't that aware of what was going on around me, but I had it in me from the beginning. Knowing what sounds work, making music for a reason, conveying a message, rather than just talking about how much someone drinks and smokes, or what they wear, I wanted to talk about the reality. What led me towards music was, my love for it, feeling satisfied whenever I worked on something and at the same time, raising my voice against the unjust, and letting people know how life in Kashmir is like, something news channels don't care about, and don't want you to know.
The Album
There were three major factors that pushed me and helped me shape my debut album and it was like a dream, always. I wanted to let kids like me who weren't cool and that good at being social and fun to hang around with, know that it's okay to be that way. I'm still that kind of person, who overthinks and has big dreams. I wanted to let them know, no matter what, you can achieve whatever you want to. Another factor was the Kashmiri culture, how rich it is and how people don't know much about it. I wanted to bring that up, and I wanted to empower my language and prove a lot of people wrong. In Kashmir, especially schools, they teach you to either talk in Hindi or English, we have lost the essence of Kashmiri language, because of that a lot of outsiders don't even know that there's a language called Kashmiri. I wanted to show how even rapping in Kashmiri is cool and make everyone feel proud of it and not kill our mother tongue. Last and the most important factor was the conflict of Kashmir. I wanted to let people know that nothing has changed in Kashmir, how violent the life is over here.
The Process
The process of making this project was a blessing and now that I look back at it, sitting down with Sez and making it is something I will always be grateful for. It's been a year full of self realisation, learning how to be patient and pushing myself further. I wanted to do something that hasn't been done before. Everyday was all about stepping up my your game and being honest with everyone. The biggest challenge was keeping the same energy whenever I was in the booth and keeping the quality intact, because that according to me, is the top priority. Sez pushed me and helped me alot, everyday I was learning something new and we didn't settle for less. Without him this project wasn't possible.
The Future
Sez and I, we are going to be on tour soon, performing the entire album. I'll be releasing a few singles soon, with some of the most talented artists from the circuit. We are going to be working on the follow up album as well. New album, more stories and speaking up.