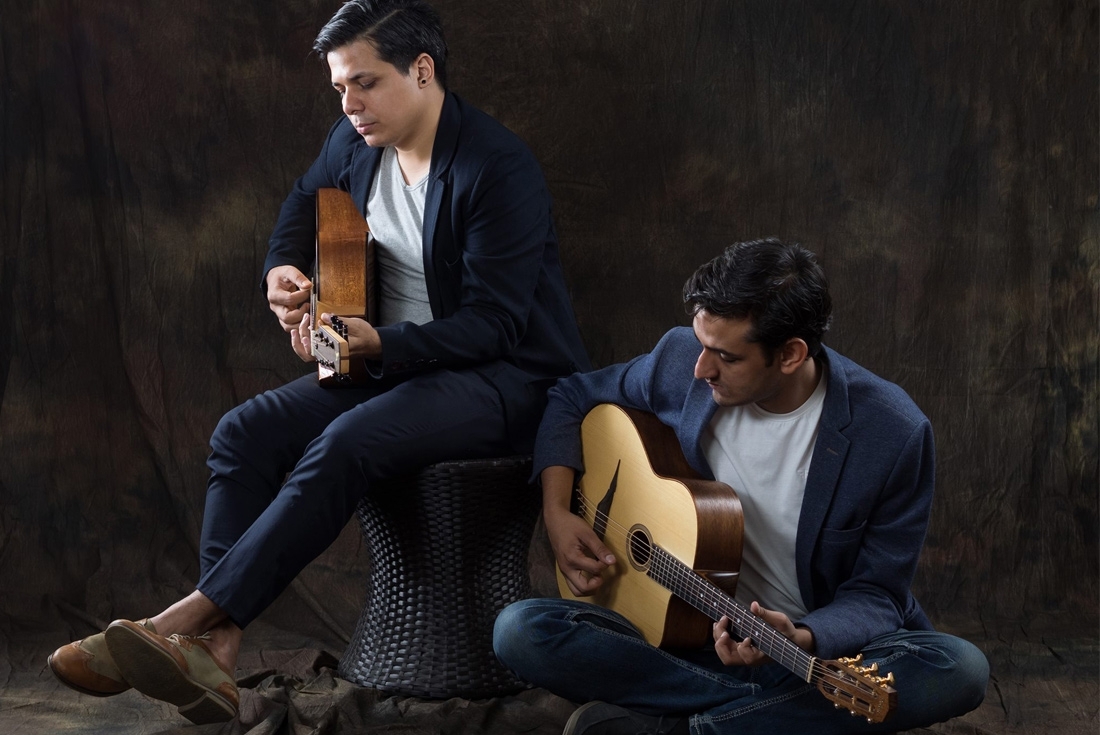 Gypsy Jazz, also called Hot Club Jazz is known to have been started by the artist Django Reinhardt with its roots set in France. Django Twins, a gypsy jazz duo formed by Siddharth Gautam and Joey Sharma is heavily enthused by the music of Django Reinhardt, a jazz guitarist from the 1930s. It pays tribute to one of the maestros of jazz. Both Siddharth and Joey come from different parts of India, but have found their safe place in the city of Bangalore where they not only discovered their individual passion, but also the collective inspiration to form something of their own.

Siddharth Gautam hails from New Delhi and has been performing with some of the most established acts like Opposite Sex and Thermal and a Quarter. He won the Robin Nolan Gypsy Jazz Giveaway 2016.

Joey Sharma hails from Nagaland and has won The All India Fingerstyle Competition 2016. They are both faculty members at Taaqademy, Bangalore since the past few years.

Here, they both come together, yet again, to tell us more about them, and what inspires the Django Twins.

How did Django Twins come about?
Both of us met at Taaqademy, a music school based in Bangalore and realized we had similar interests. This resulted in jamming together and practicing everyday and in no time, Django Twins was born.

What inspires Django Twins the most?
This one is obvious, the music of Django Reinhardt!

How has the response to your music been so far?
For an entirely instrument based act, the response has been overwhelming. Of course Gypsy Jazz might not be everybody's cup of tea, but we constantly are in the look out for new venues in the city, and so far it has worked out really well for us.

Tell me more about your love for Gypsy Jazz.
It all started a few years ago, and ever since we have only found ourselves exploring this style of music. Among other things, Gypsy Jazz as a style of music is very demanding for the players, and constantly keeps pushing us, both individually and as a duo.
Photography by Rakesh Ayilliath
How do you both manage between teaching and performing for leisure?
So our day consists of a few hours of teaching, but the major chunk comprises of practicing. When there is passion it isn't a task to make time. Time management happens naturally. Pursuing music to make a living and pursuing it for the love for music are two entirely different things.

What's next for Django Twins?
As of now we have decided to expand and pull in a bass player. We plan to perform in other cities too.


Django Twins has previously performed at The Bflat Bar, Bluefrog Bangalore, Kasha ki Aasha Pondicherry, The Indian Open of Surfing, and plans to take over other cities in the future!
Follow them here to stay updated.