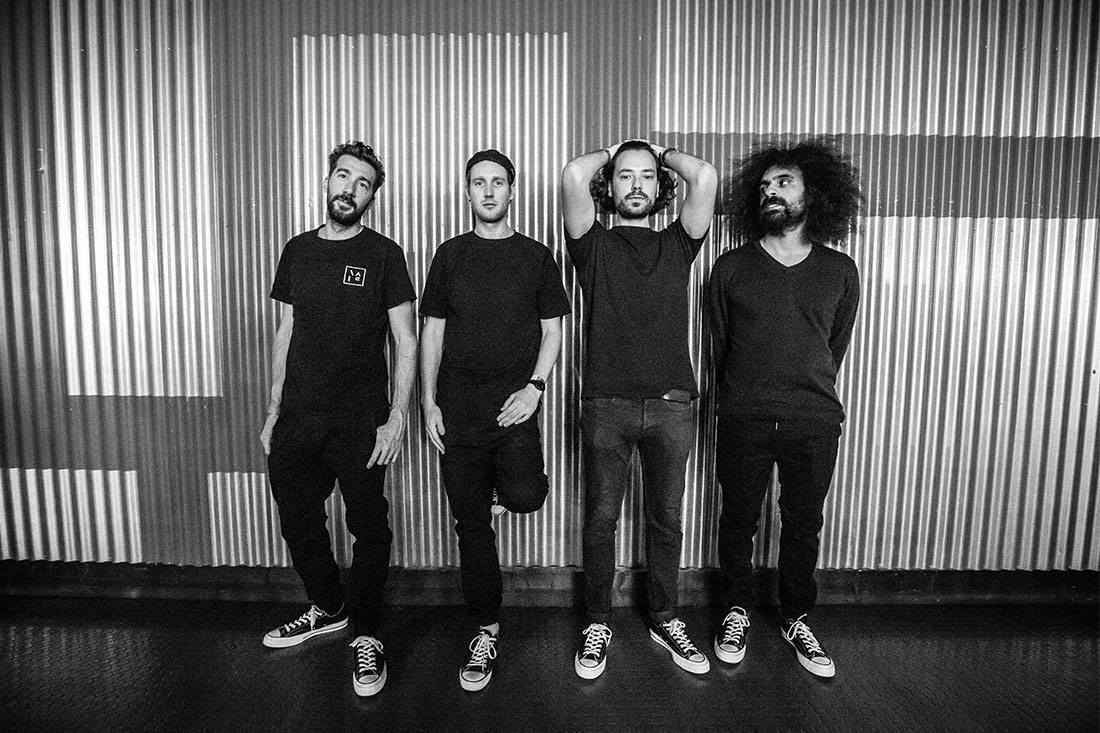 La Fine Equipe is a four-member french instrumental hip-hop collective carving its own path in the international music industry. Oogo, Chomsky, Mr. Gib and Blanka don't just create music, they also run their own record label called Nowadays Records and support other artists break through to the French indie scene. The band is most popularly known for its music compilation trilogy called La Boulangerie, which directly translates to "The Bakery". With songs like 'Cheese Naan' and 'Ganache' –– the album is an eclectic mix of electronic tracks inspired by a wide variety of bakery foods.
La Fine Equipe's music is unlike any of the other electronic stuff you might have heard. It's casual and breezy, and almost whisks you away to a different world. As a part of the Bonjour India Festival 2017, the band is visiting India for the first time. We speak to the members about their music, the dynamics of the collective and their expectations with the visit.

How did La Fine Equipe come together?
We originally met because of our interest in scratch music and turntablism. We played together like a DJ crew in the DMC World championship and also ran radio shows in Marseille (south of France) together. We eventually moved to Paris to become sound engineers and met Chomsky, the 4th guy in the crew, there.

How would you define your sound?
We make "beat music" as we like to call it, from hip-hop roots to electronic, and house music.

As part of the Bounjour India Festival, you're coming to India for the first time—what are you expecting?
We're very curious to see how people will react to our music and live show. We're also very excited to discover a new country and some of its cultural and music.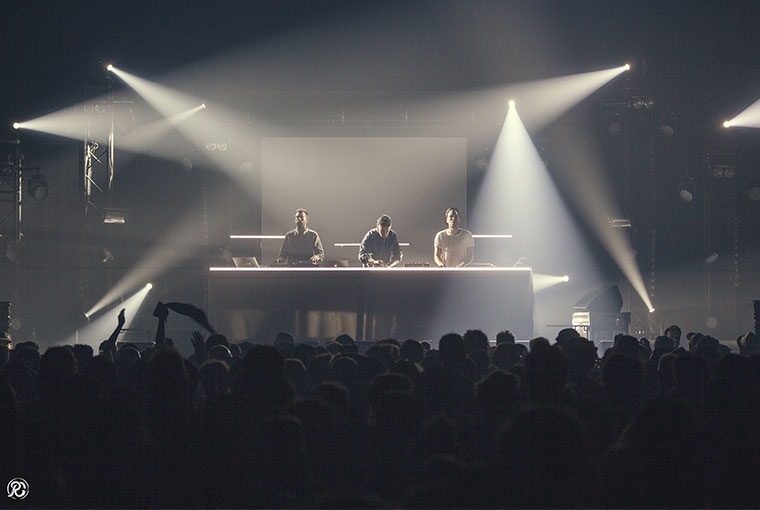 What inspires your music?
Lots of things; places we've been to; records we've found while digging around; people and artists we've met or recently discovered; music from the 70's...we all come from different backgrounds and that helps us share each other's tastes in music. All four of us have been quite influenced by music producers J Dilla and Madlib.

You entered the industry with your LP La Boulangerie 1 (The Bakery). Since then you've come out with two such compilations, La Boulangerie 2 & 3. Is there a story behind the name of the LP? How did the inspiration for it strike?
The name is a tribute to J Dilla actually. He died just after the release of his last album Donuts. We wanted to name our album after a French pastry but with so many beatmakers (bakers) included in this project, it just became La Boulangerie (the bakery).

Is there a particular creative process the band follows?
Not really, it can be a sketch from one of us, or a new idea that popped up during a rehearsal, or a new sample we just discovered...it's not like a regular band where each member sticks to their own part only.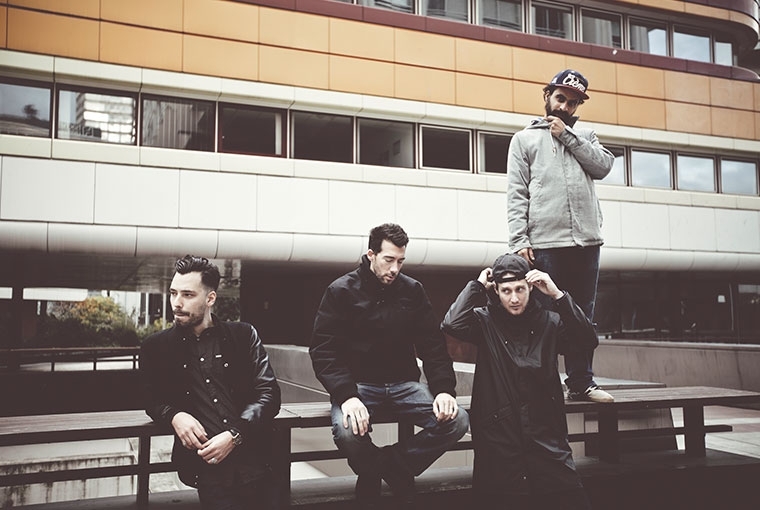 When did you decide to form Nowadays Records? What was the idea behind it?
When we decided to release La Boulangerie, no label was really interested in the beatmaking scene or in rough beats and loops like J Dilla used to make in Donuts. But we were determined to put it out no matter what. So we went ahead and created our own label, which also gave us the freedom to do things the way we wanted to.

What does La Fine Equipe do when it's not making music?
Working on other people's music! Gib runs his own recording and mixing studio called One Two Pass It in Paris; Blanka runs his mastering facility Kasablanka. Oogo and Chomsky are normally busy running the label. We also love good food, good wine, travelling and spending time with family and friends.

Are you aware of or follow any Indian electronic/hip hop DJs?
We heard of Nanok when he performed at the DMC championships but we still have a lot of artists to discover. We've also sampled Indian music in some of our productions.
Any artists you wish to collaborate with in the future? Any Indian artists on that list?
We are thinking of collaborating with Foreign Beggars; one of the band members, Pavan has Sindi-Indian parents. We'd definitely love to come and record or collaborate with Indian artists.

What's next for you?
We're working on our new album that we plan to release in spring/early summer of 2018.

Give me an idea into the collaborative dynamic of the band?
There isn't a "way to do" for us. We all use the same tools and sometimes one of us comes with a nearly complete song. Sometimes we start it together and a couple finishes it, but we also have our little specialities: Oogo likes to take care of the structure of the songs, Chomsky is super fast and creative with the software Ableton live, and Gib and Blanka take care of the scratches.

La Fine Equipe will be performing in India on the following dates:
30th November, 2017 – Raasta, New Delhi
1st December, 2017 – antiSOCIAL, Mumbai
2nd December, 2017 – The Humming Tree, Bangalore



This tour is being presented by Mumbai based music management company, Mixtape.



Text Pankhuri Shukla