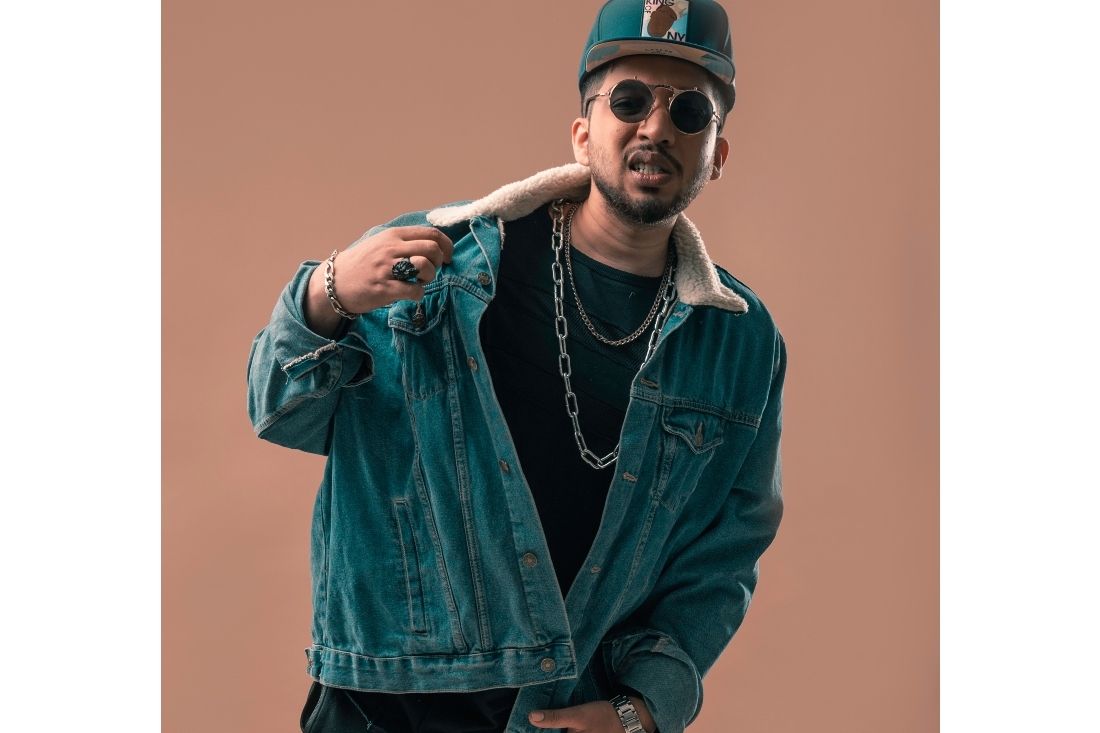 Aptly titled, Maghreb (Arabic for 'West'), Naezy's new album is a testament to how Hip Hop, even though a western concept, has inspired him to a create a unique form of expression through Indian influences. Staying true to his roots, Maghreb is centered around the streets, but also cleverly delves into more light-hearted themes of love and camaraderie. We got in touch in with the artist to know more.

What sparked your interest in Hip Hop?
When I was a kid, I used to listen to music a lot, like during weddings, they used to play songs by Sean Paul. I remember that when I first heard his lyrics, I found them interesting because the lyrics were communicative and catchy. That was what pulled me towards it. I liked Hip Hop because it was fun to put lyrics to rhyme and rhythm. I liked the whole process of rhyming the lyrics with the rhythm and the funky beats. So I started listening to Hip Hop from there. I remember taking out printouts of the lyrics of the songs I liked and rapping them to the girls in school, and after school I researched more about Hip Hop.

What is it about music that evokes emotion in you?
Music definitely has something which makes me want to think deeper and feel my emotions, convert my thoughst in to emotions. Whatever I'm thinking is related to music because it gives me sanity and also a path to follow in life.
What's your earliest memory of music? What outlined your childhood?
Music has always found its way into my life. When I was a kid, I ued to listen to music on a walkman tape. My dad got me that as a gift and I used to get cassettes from Planet M. I used to steal cassettes because I had no money.
What has was your platform moment in life?
I grew up in a chaul, a setting that is very different from other areas of Bombay because in my neighbourhood, things were very different, in a dangerous way. It was a world of crime. I was like a good guy in a mad city. So I learned the difference between good and bad because my family was behind me, but as a child I have seen and experienced a lot. Now I'm putting all those memories and experiences into my songs and telling those stories to people.
How did you get your big break?
My first break was my first song which was called Aafat. I did everything myself for that song. I did not wait for anyone to come in my life and give me a break. I made something out of nothing.

What was the inspiration behind Maghreb?
Maghreb is inspired by the time when I came back from the West. That's when I realized the extent of it being an inspiration in my life, how much I'm influenced by the West but I knew what my roots were. I'm from India but my influences were coming from the West but I want to remain Indian and cultured and not forget my roots. That's why I made Maghreb.
Do you feel responsible as an artist? Do you think art should have a purpose?
Absolutely, art should always have a purpose. I found my purpose after becoming an artist and I fell really responsible because I know how a medium like music can inspire the young generation, and I understand how they want to adapt everything we do and live our life. As an artist, poet and writer, I think I am making a good impact on the youth. I definitely feel more responsible and make a conscious effort that my lyrics should make a change and spark the young minds.
Lastly, what's in store for the new year?
I started this new year with a bang with my album. Many more collaborations and tours to come.

Text Hansika Lohani Mehtani