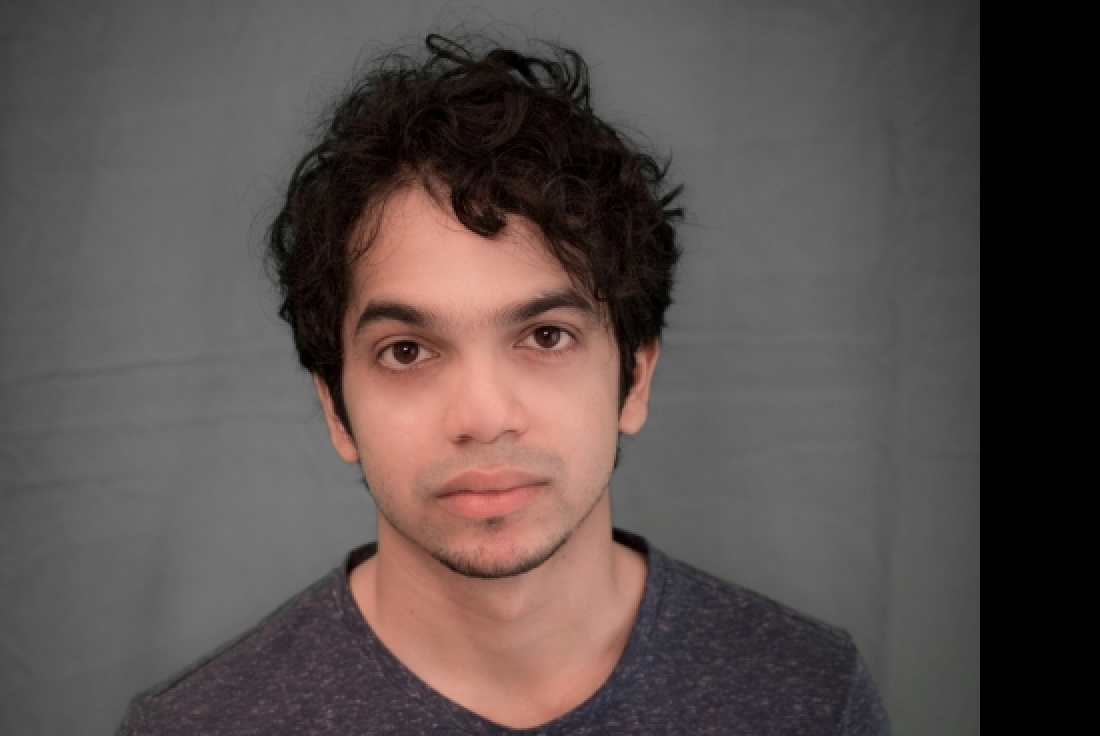 Seven years of extensive touring & several independent releases later, OX7GEN has become synonymous with drum & bass in the country, bringing your brand of melodic, ethereal and cutting edge electronica to every major festival in the subcontinent.
How would you summarise your journey so far?
I started producing & playing drum & bass during what I would call the second revival of the genre in India. This was from around 2008 when Bay Beat Collective (BBC) and Krunk were pushing the sound a lot in Mumbai. It was a pretty solid time to get into the scene and really helped me solidify the OX7GEN name and sound. Since then it's been an inspiring journey of being able to play at the biggest festival stages to the smallest city clubs. I've had the chance to open for some of my heroes like London Elektricity, Alix Perez, Dub Phizix; play back to back sets with my favourite artists and best friends like— Tarqeeb, Zokhuma, Sandunes, EZ Rizer, Oceantied etc; create and perform an 8-piece live drum & bass set of all my own material at NH7, Sunburn, Lost Party, etc. And most recently, release one of my songs on arguably my favourite label of the genre—Med School Music.
Music is far deeper than just entertainment—what emotion does it evoke in you?
For me, music has the ability to instantly change the narrative of any given moment. I use it to feel more when I'm having a usually bland day, to numb the pain if I'm feeling particularly depressive, or to amplify a feeling of gratitude of just being alive and being able to live a life revolving around something I love so much.
How have you evolved as a musician over the years?
I started off as a singer in school, a guitar player for about a year after that, a drummer since 2006 and an electronic music enthusiast and producer from about 2010. My current focus as a musician revolves around being a drummer and music producer. Over the years I've been able to find appreciation for live music culture & dance music culture as two unique and beautiful movements of their own. It has helped immensely in understanding how varied the listening experience can be and I've been trying to bridge the gap between the two ever since. More recently I've found myself going back to the music from the 70s and 60s during my downtime/listening time.
In a largely Bollywood soaked soundscape, what does it take, to take the reins of dance music community and completely revolutionise the experience of it?
If I knew the answer to that, I'd probably be on the forefront of the movement right now. I try and spend my time thinking of how to make music that is a reflection of where I'm at currently, musically. Everything else that happens as a result of that is a bonus.
You've performed right from the beaches of Goa's Sunburn & Supersonic festivals, to the hills of north India's Escape Festival as well as closing the Bacardi NH7 Weekender's Electronic stage for three years in a row, BASS Camp festival and many more. In your opinion, what are some of the biggest strengths and weaknesses in the context of EDM festivals and gig in India?
The greatest strength that EDM festivals in India have right now is the outreach. Festival culture is fairly new in the country and the youth want in on it. They have access to millions of young Indians who want to go out, dance, and have an experience unlike anything this country has to offer otherwise. The weakness is the lack of equal representation of the variety that electronic music or live music has to offer. At the end of the day the festival caters to what the majority of audiences want to listen to, but if every single festival features the same artists and the same sound, we're creating a massive echo chamber and it's ultimately detrimental to everyone involved—lister, artist and promoter.
I read somewhere that 2018 is a pivotal year in your journey. Can you tell me a little more about it?
This year I had my first international label release which is always a big step for any artist coming out of India. Breaking out of the Indian market is the first step towards really growing your listener base. Audiences in the US, Europe & UK have had a close relationship with dance music culture for decades and it is beneficial for artists to be able to have a solid fan base in these markets. It's only the first step for me but I hope to be able to take many more steps in that direction.
Where do you go from here? Are there any goals to be met?
Now that I have my foot in the door with my latest release Trinity coming out on UK based drum & bass label Med School Music, my main goal is to try and release more music on more UK based labels where the genre is big. I hope for that to eventually translate into being able to play clubs & festivals in the UK & Europe regularly.

TEXT Hansika Lohani Mehtani