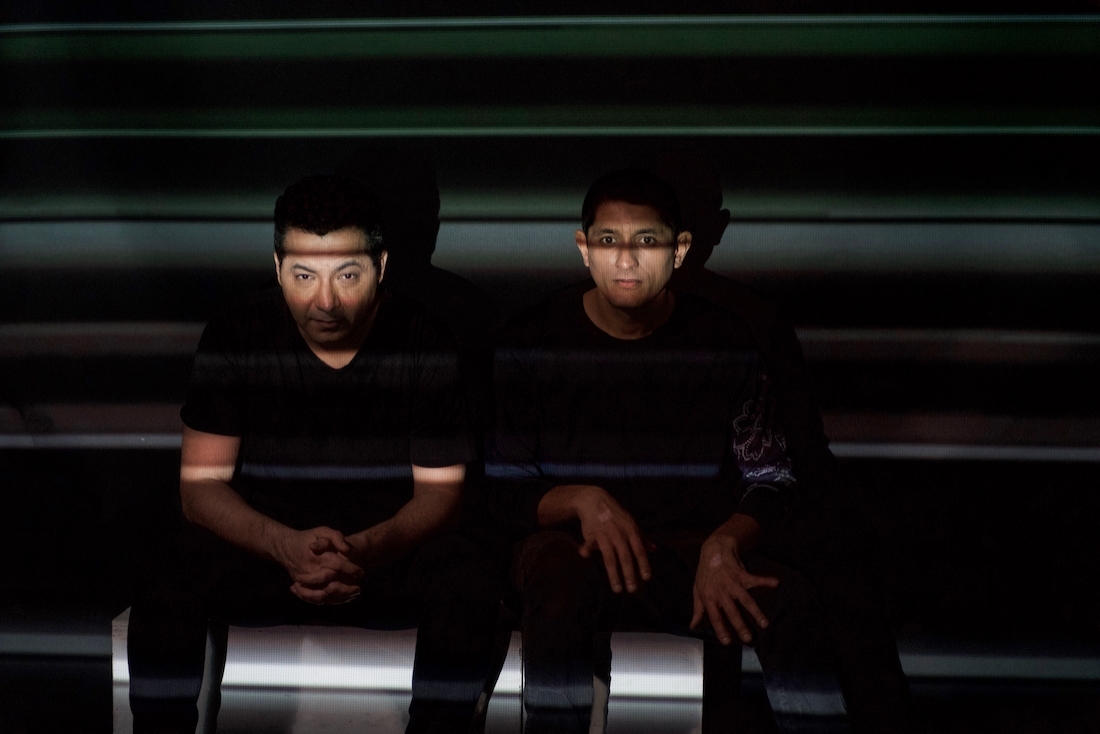 Rootha Yaar
Midival Punditz
Connoisseurs of Electronic Music, emerging from the Indian subcontinent taking Indian folk to an global forefront, the Midival Punditz produce edgy narrations of the country's many sounds. From Bollywood to international, Gaurav Raina and Tapan Raj give us notes on their upcoming single track, Rootha Yaar, and more

Tell us a little about your first brush with music.
We were both drummers in our respective college rock bands. In parallel, we were both performing as DJs at private events first and then delved into producing original music, as a band in 1997. At this point in time we were still not performing live, but had a clear vision of DJing our own music instead of only spinning other artists tracks. Slowly as our own music became popular and our first few releases came out, we put together a live outfit adding Flute, Drummer, Vocalists, Guitars on stage with us to perform our original material.
How have you evolved over this journey?
Our career in music has made us travel extensively across the world and we have been lucky enough to collaborate with very amazing artists. With such collaborations and touring, we get to imbibe lots of new styles of music and gain experiences, which then get captured in the new material we work on. We always believe that our environment has a lot to contribute towards our music - as that changes and evolves, so do we, and in turn, our music.
What has been the most challenging part of this industry?
We have a niche independent music style called Indian Electronica, which operates on the outskirts of the commercial music industry. Initially it was a challenge to find enough takers of our music style, specially within Indian record labels.
However, we were lucky to gain a lot of traction and following amongst the fans who were coming out in great numbers to all our shows. Thats when we realized that creating a loyal audience was where our energies should be spent instead of trying to impact a change with the formula driven record labels, who didn't yet have an ear for Indian Electronica. Around that time, our music was picked up for Monsoon Wedding soundtrack and we got signed to a California based record label called Six Degrees records and have been releasing internationally ever since.
What would be your word of advise to young musicians?
Our only advice would be to create an original and unique style that will separate you from the rest of the noise out there. Be completely honest with the music that you create.
What made you decide to license your music to Hollywood?
When we had just started releasing music internationally, we got offers to lend our music to some Hollywood projects, and to that, we happily obliged. We believed it to be a great avenue to help take our music to a massive audience. It was also the most lucrative option.
Walk us through the making of Rootha Yaar. (ideation, music, story)
The original track was composed and written by me (Gaurav) and Tarana Marwah (aka Komorebi) for Made In Heaven as part of the background score. The track was composed for a scene that was about a young girl being forced into wedlock by her parents, for political gain. Hence, it needed to have a dark undertone and reflect the strength of character of the girl, who ultimately found her way.
It was soon after Tapan heard the completed track that we decided, this would sound amazing in a more 'Punditz Style' of treatment.
What is the role of the Artwork?
The original artwork for Rootha Yaar was designed by our friend Nikhil Kaul. We made him hear the track, and asked him to design something that resonated the feelings in the track and also reflected the style of the music. The final artwork is and amalgamation in vector art that had a bit of everything that the listener feels on hearing the track.
What can we expect from the remaining singles coming out soon?
Both the singles explore Indian Folk and Electronica. We look forward to putting more tunes together, to be released soon.
Text Deviyani Gupta