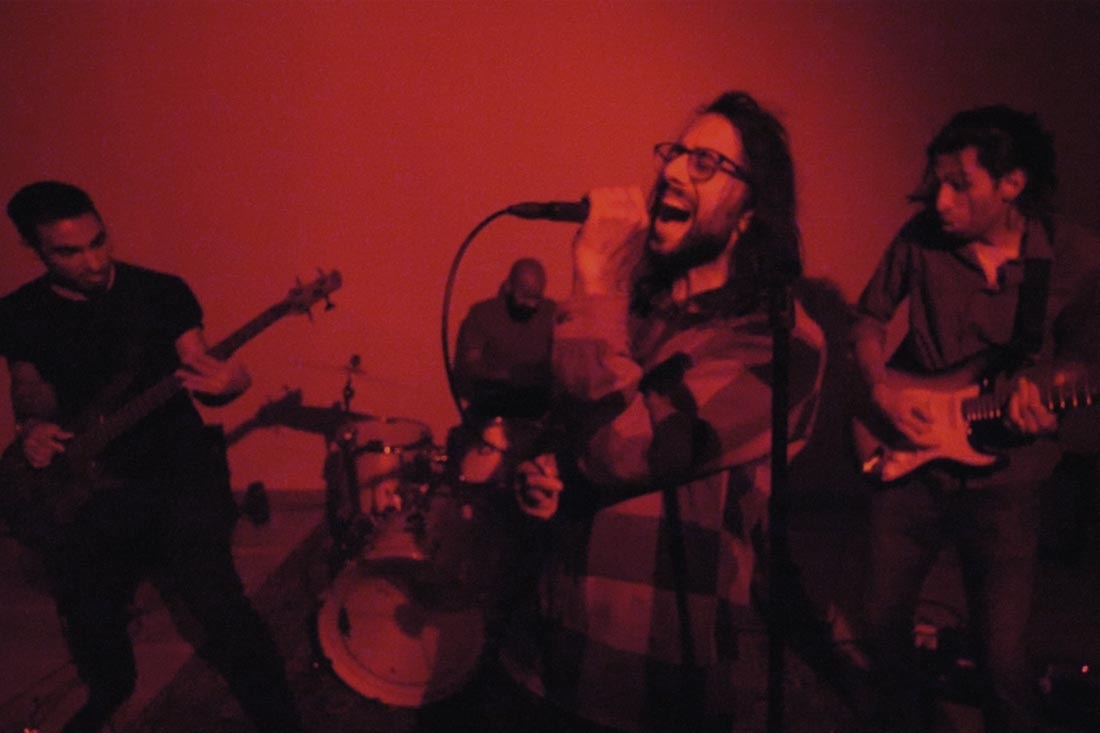 Scratch is a rock band formed by childhood friends Ruzbeh Irani and Avinash Lalwani from Pune. Ruz currently lives in Perth, Australia, and Avi in New York, USA. But living so far apart hasn't stopped the two from making music together. The band has just released their first music video and we got in touch in with the artists to know more:
You have just released your debut music video for Soak, the band's first single. Tell us about it.
Our video is reflective of the shifting political landscape that is defined by a global rise of anti-immigration tendencies and a growing support for intolerant governance. It showcases the reality of the millions of displaced people who are facing hunger, homelessness, apathy and distrust. And we hope it serves as a reminder that a culture of fear and mistrust can be crippling to children and adults living under volatile, dire or hopeless conditions.
I (Avi) live in New York and what's unique about this city is that when you look around, you see an incredible mix of people, food and art. Similarly, it is the vast diversity in India that makes it such a beautiful and culturally vibrant country. Which is why, the recent events undermining India's democracy and secular fabric have been particularly disheartening.
How did the two of you meet?
We met in Pune while in school, and hit it off almost immediately. In a strict, academically-focused all-boys school, music was the one thing we loved and bonded over. Shortly after graduating, we each left Pune to pursue higher education but stayed in touch over the years, with music being the common recurring theme. During this time, we played in a few different bands and were doing our own thing. But we always had a mutual love for each other's musical style and taste, and shared a strong belief that close friends make the best bands. So it was only a matter a time before we joined forces and created Scratch.
Tell us about your album and how you managed to collaborate while living in different countries?
For our debut album, we wanted to make a straight up alternative rock record. The kind of music that we grew up listening to and cut our teeth on. The album consists of ten tracks that range from hard-hitting rock songs to slower melodic tracks. We wrote and recorded each song in our respective home studios, and collaborated using an online tool called Splice. With a twelve-hour time difference between us, we took turns building on each other's ideas, adding layers and bringing our individual style to the music. Now that the album is complete, we're looking forward to experimenting more and adding different elements to our sound. We don't know where it's going to go from here but we don't want to put any restrictions on ourselves either.
What inspires you?
Life inspires us. We're neck-deep in life; family, paying bills and running a home. And that's where the inspiration comes from. Some of the themes on this album include apologizing to a friend, feeling inadequate or insecure, getting through rough patches in a relationship, celebrating love, or simply wanting to share a story.
What's on the horizon for the band?
We have a new song releasing on March 19th called 'Been Gone Forever'. This song is the only one on our album that has an acoustic, singer-songwriter feel, with a simple chord progression and a catchy chorus to sing along to. It's a nostalgic song about good times with old friends. We are also hoping to play festivals in India this year, and we've already started writing material for our sophomore album.
You can connect with the boys here:
Facebook: https://facebook.com/scratchuniverse
Instagram: https://instagram.com/scratchuniverse
Spotify: https://open.spotify.com/artist/0ka64SI3MNISBrhF1U7DBL?si=nTeOND39Rxik1EmSNVpxyQ