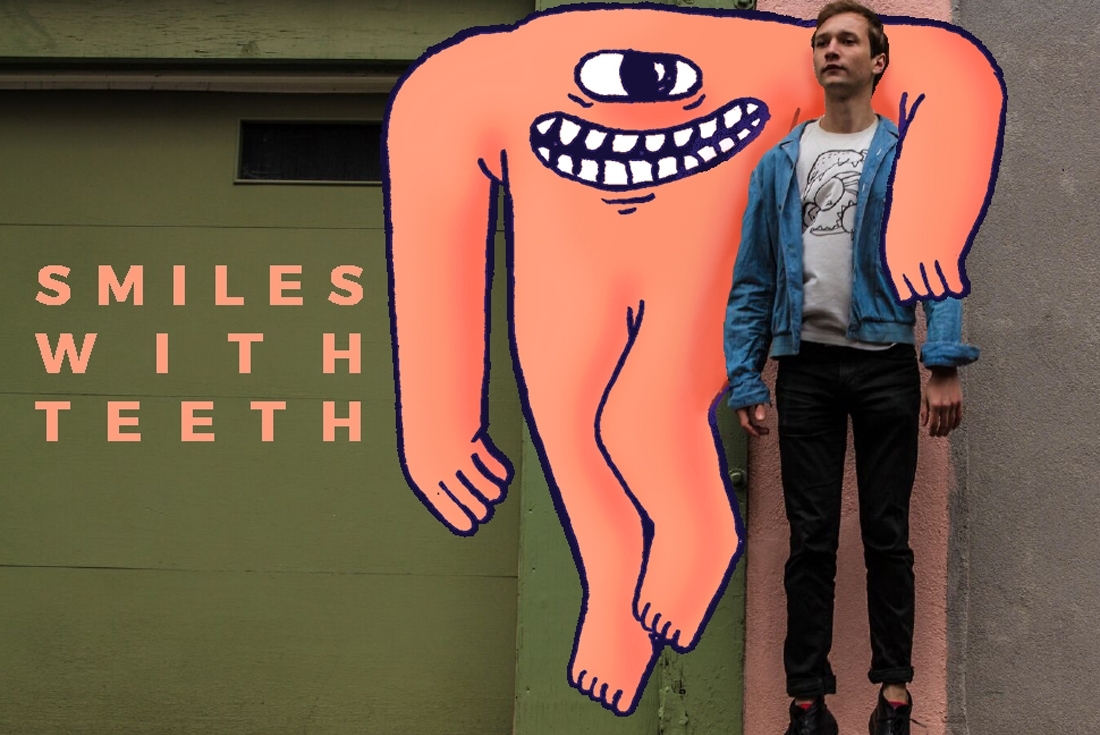 Smileswithteeth
Frontman, Gabriel Gutierrez
Smileswithteeth is the dream pop project of Los Angeles-born, Montreal-based musician Gabriel Gutierrez. Combining ethereal textures and propulsive drums he makes uniquely optimistic electronic music that is both intricate and effortless. Inspired by a disastrous trip to a beautiful place, Suddenly Constantly is the First release from Smileswithteeth since 2015's Walk Forever. A meditation on loving someone, messing up and trying to do better, his new album traces an emotional arc through four tracks peppered with drum breaks, spectral vocals, and free jazz explosions, all while maintaining a practiced air of calm and control. Here are five things you ought to know about him:

WHO is Smileswithteeth?
Gabriel Gutierrez, from Los Angeles originally, currently living in Montreal, Canada.

WHAT is your style of music?
"Dream pop" but I'm always looking for better descriptions.

WHY do you do what you do?
If I don't do it, I'll die.

WHERE do you see yourself five years from now?
Doing the same things (touring, collaborating, making music) but more successfully and (hopefully) more profitably.

WHEN is your next gig?
In September at Pop Montreal! Are you coming?

Text Hansika Lohani
Find his new track below.