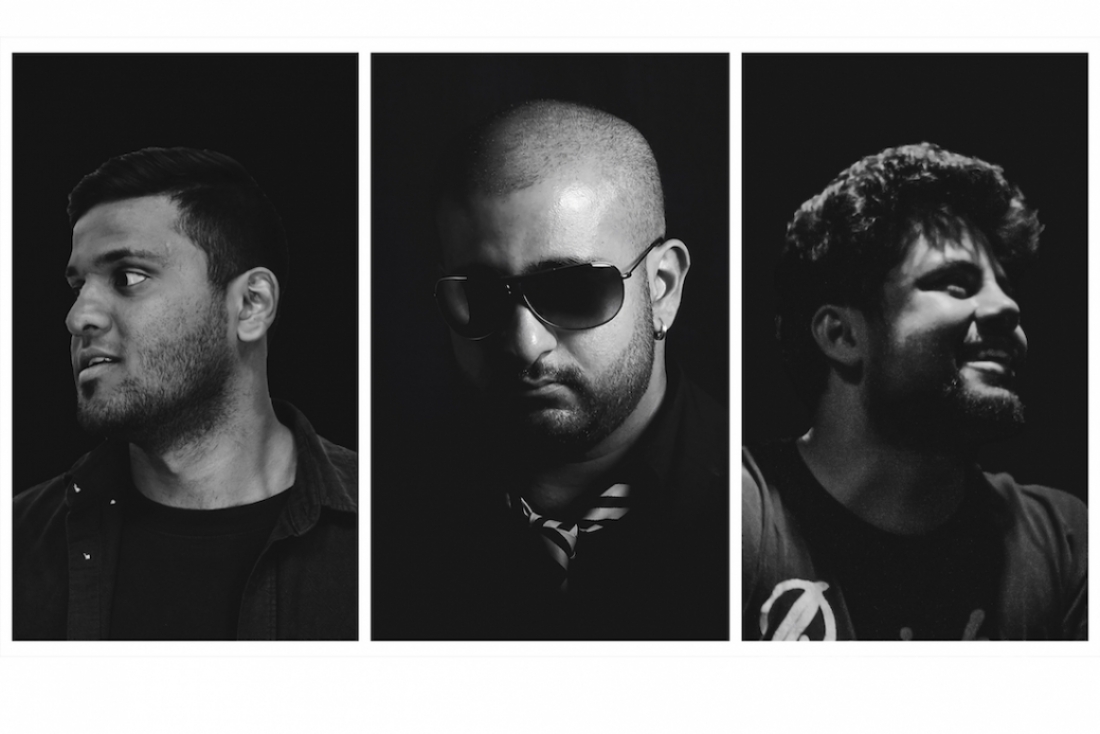 Song and Chance
Rohan Solomon
Rohan Solomon is a Singer-Songwriter, Composer, Vocal Coach and Audio Engineer, all rolled into one. Well-known in the Indian indie circles as the vocalist of Delhi-based Alt-Rock outfit Cyanide, Rohan starting exhibiting his musical abilities at a rather early age. In the era of Channel V Launchpad and the Great Indian Rock Concerts, Cyanide was successful in making its presence felt in significant Indie Rock events of the country, in a short span of time. Rohan moved to New York a few years ago, where he met his soon to be new bandmates - By Chance and the trio of business partners, decided to name themselves after their fortuitous coming together for the love of music. During his time in New York, Rohan was part of a Grammy-Award winning track called Bubblin by Anderson Paak, as an assistant engineer. By Chance released its debut single titled Blue Sky earlier in 2019 followed by another single called Hard to Breathe. We connected with the artist to know more about his new venture.
How did you venture towards the world of music?
I was always fascinated with music even before I became a musician. I grew up listening to Jackson 5, Michael Jackson & The Beatles LP records and would just never get bored. It became kind of an obsession. My family will tell you the hell I put them through with my obsession with the song "Lakadi ki Kathi" from the movie "Masoom". At the age of 10, I started singing with my mom every morning as she did her Indian Classical "Riyaaz". 2 years later, my cousins taught me the basics of piano and guitar and I just instantly starting writing songs. Never really thought about it too much. It just seemed like the natural thing to do. I had grown up listening to other people's stories via their music. It just felt like I needed to tell my story as well.
How would you describe your music sensibility and what inspires it?
I have always been attracted to music that is vocal harmony driven. Some of my favourite artists and influences are Michael Jackson, Jackson 5 Hanson, The Moffatts and The Corrs. All are vocal harmony driven (and coincidentally also happen to be siblings). That's the root for me. Then as I got older, I got more into Rock and Metal and started listening to Metallica, Dream Theater and Foo Fighters. Around the time that I formed Cyanide and started writing those early songs like "Untold Misery" and "Tomorrow", I basically blended these influences. Heavy Rock Guitars, loud drums but the choruses were always vocal harmony driven. I have grown to love so many various artists along the way. Too many to name. But these groups are the main ones that drove and fuelled my passion.
Tell us a little bit about the formation of By Chance.
By Chance was not planned at all. Hence the name. All 3 of us were working in one of the biggest studios in New York City called "Engine Room Audio" under the mentorship of Multi Grammy Winner "Mark Christensen". Jeet and Cheilean were there before me, so they had already developed a friendship and a bond. But as I got there, I started to stay back after hours and help them with production stuff and learn from the process. They had both heard of Cyanide and that formed a mutual respect right from Day 1. Over the months, we became best friends and later Jeet became my room mate as well. One thing lead to another, we wrote a song called "Time" (which is the final chapter of the trio of songs we are releasing) and that gave birth to "By Chance". I presented them with "Blue Sky" and "Hard to Breathe" (which I had written a few years ago) and they loved it and we decided to record them. And now here we are doing these interviews about this band and this song. It's nuts because none of it was planned. It just snow balled into a great idea and concept. So, thank you for helping us spread our message and tell our story.
Walk us through the making of you two singles Blue Sky and Hard to Breathe. (ideation, music, story)
The songs were all recorded at Engine Room Audio. They were all written years apart. The oldest being "Hard to Breathe", which I had written while I was still in Cyanide. It narrates a real life experience I had in Mumbai with my band mates from Cyanide. They had to rush me to the Emergency Room due to a major asthma attack. The asthma attack was due to a major rise in the pollution levels and that just got me thinking that something needs to change. This particular incident was on Diwali and we all know what bursting fire crackers does to the air. It was horrible. It was a traumatic experience which I had to vent about, so I decided to pen down some lyrics and strum some chords on the guitar with it, until it felt right. Given the rising level of pollution in our cities, even non-asthmatics are facing constant breathing issues because of the deadly smog, growing pollution and people's total disregard for the clear and present danger- unhealthy air quality. Then I wrote "Blue Sky" just before I moved to New York. The track enunciates my pangs of nostalgia for the Blue Sky and pollution free capital city that I grew up in. Blue Sky was written right before I moved to New York City ... I was honestly struggling (health wise) because of my asthma. One thing that I noticed is that the sky was almost grey in colour ... I started to think "where is the blue sky that I grew up seeing. The recording process was great and was so much fun. We did everything as analog as possible. Real Drums, Real Guitar Amps, Vocals Done through an amazing $20,000 microphone running through some of the best preamps and compressors in the world. All organic. No MIDI production at all. Perks of working at a big studio. So thanks to Engine Room for that. Moving on to post production, I mixed it when I moved back to New Delhi in my studio and then sent it to Jeet and he mastered them at Engine Room Audio.

Lastly, what are you working on next?
The next release is a song called "Time", which will be released later this year. This song concludes the story beautifully. I just finished mixing it and I must say, we all think this one is sounding the best out of the trio. Sort of the jewel in the crown. Hopefully this song will be able to motivate us all to do our bit and play our part in improving the condition of the pollution and helping to make this world a cleaner place to live in.